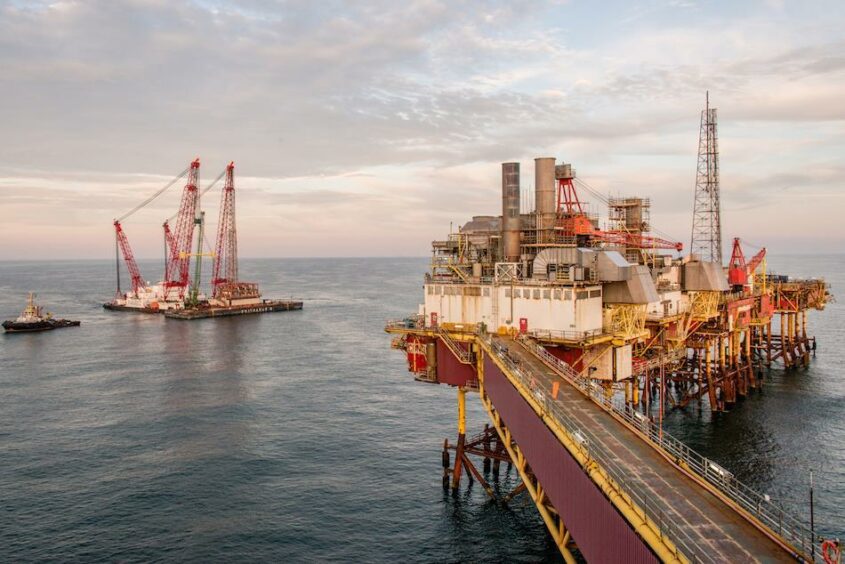 Harbour Energy has received independent verification that its planned Viking carbon capture and storage (CCS) scheme is capable of holding up to 300 million tonnes of CO2.
Harbour (LON:HBR) said on Tuesday that geoscience consultant ERCE had completed an independent audit of the CO2 storage capacity of the offshore Viking fields and has verified its estimate of 300 million tonnes of contingent CO2 storage resources is "fair and reasonable."
Formerly named V Net Zero, Viking CCS is aimed at capturing emissions from across the south Humber region – the UK's most industrialised area – and storing it in reservoirs at the offshore Viking field.
CO2 would be sent along a newly constructed pipeline from Immingham to Theddlethorpe, before entering the pre-existing 75-mile LOGGS pipeline to reach Viking.
Harbour was granted a CO2 appraisal and storage licence for the Viking area in 2021, and hopes to have the project operational from as early as 2027, assuming it proceeds with a final investment decision in 2024.
If approved it could transport and store 10 million tonnes of CO2 per year by 2030, and up to 15 million tonnes by 2035.
The London-listed firm is also involved in the north east Acorn CCS project, which is also hoped to be operational by the end of the decade.
In a statement, Harbour said the verification by ERCE underscores the "vital role" that Viking will play in supporting the UK reach its target to capture up to 30 million tonnes of CO2 per year by 2030.
Steve Cox, EVP HSES, Net Zero and CCS, added: "During 2022, we had our contingent CO2 storage resources of 300 million tonnes independently evaluated by ERCE via a Competent Person's Report, the first project in the UK and we believe only the third in the world to have done so. This confirms Viking 's leading position in the UK's CCS industry.
"We look forward to the UK Government announcing its plans to progress Track 2 of its cluster sequencing process, as a critical next step in the development of the UK CCS industry."
An update on the Track 2 process was delayed from last year and is now due some time this spring, though Westminster is yet to confirm a specific timeline.
Harbour has previously said it is "crucial" that the government "proceeds swiftly" with the Track 2 process.
"Securing government support through this process in the coming months will be important if the Viking project is to remain on its current development schedule and be ready for start-up in 2027," Mr Cox added.
Recommended for you

Delays pose 'significant risk' to UK CCS targets