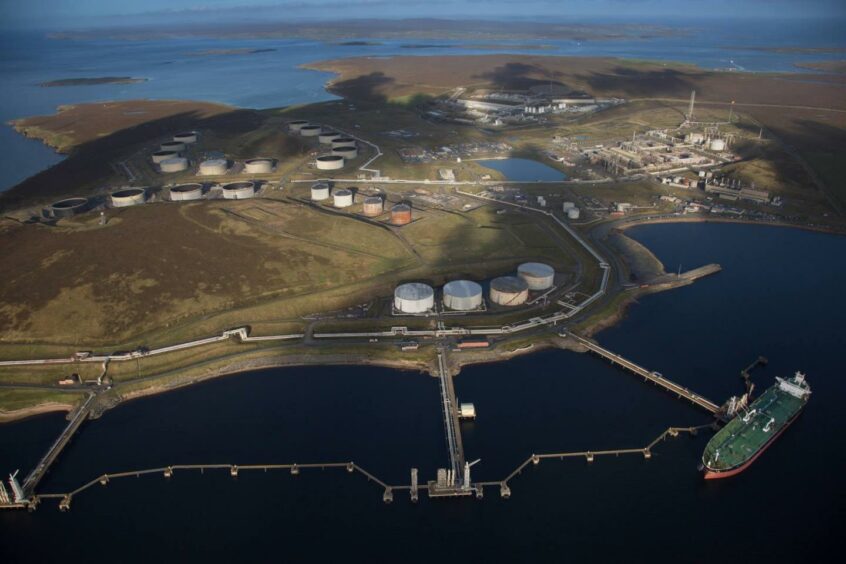 Energy Voice offers a rundown of the North Sea operators who have successfully bagged permits under the UK's first ever carbon storage licensing round.
On Thursday the NSTA confirmed 12 companies had secured 20 licences as part of the UK's first-ever CCS licensing round – a key step towards meeting targets to store up to 30 milion tonnes of CO2 by 2030.
Thirteen areas were offered off the coast of Aberdeen, Teesside, Liverpool and Lincolnshire in the southern North Sea, central North Sea, northern North Sea, and East Irish Sea as part of the process, which kicked off last summer.
A full list of successful awardees is not set to be formally disclosed until each applicant has accepted their licence – a process expected to take days or weeks.
However, some of the 19 operators who submitted bids have confirmed their status.
Not named below, but reported by analysts elsewhere as having been offered licences, are BP, Eni and Equinor, all of whom have been contacted for comment.
Neptune Energy
Neptune Energy confirmed all three of its licence applications were successful.
"We look forward to engaging with the NSTA over the coming weeks as we consider opportunities to progress the development of integrated energy hubs on the UKCS, comprising CCS and powered by renewable electricity," a spokesperson said.
"This is a key component of Neptune's strategy to store more carbon than is emitted from our operations and the use of our sold products by 2030."
The company is already involved in a string of CCS developments across Europe, including at its L10-A, L10-B and L10-E areas off the Netherlands and via the NoordKaap joint venture.
A further licence application has been lodged in Norway as part of a consortium with Sval and Storegga.
EnQuest
EnQuest (LON:ENQ) confirmed it had successfully secured four licences, within application areas known as Northern North Sea 1 and Northern North Sea 2.
These are around 100 miles northeast of Shetland and the EnQuest-operated Magnus and Thistle fields, as well as Tern and Eider in which it has non-operated interests.
It described the sites as "large, well characterised deep storage formations" connected by "significant existing infrastructure" to the Sullom Voe Terminal (SVT) in Shetland.
The firm plans to ship CO2 to the terminal in liquid form and then utilise the existing jetties at the terminal before being transported via the existing East of Shetland pipeline for injection and permanent storage offshore.
CFO Salman Malik said the scheme would initially be capable of storing 10 million tonnes of CO2 per year, but that the company is optimistic that geological formations in the area "will ultimately be capable of permanently storing more than one billion tonnes of CO2."
EnQuest CEO Amjad Bseisu said: "Our initiative presents a significant opportunity to transition oil and gas skillsets, leveraging EnQuest's core capabilities and assets to deliver a just transition for the sector including new economic opportunities backed by education and skills training.
"As we build a low-carbon, sustainable economy essential for the well-being of future generations. EnQuest's carbon storage proposition provides a vital service for areas where liquid CO2 is the solution, helping EnQuest go beyond zero in terms of its carbon footprint and helping the UK and Scotland achieve their national net zero targets. EnQuest also remains committed to reducing its own carbon footprint."
Synergia Energy
Synergia (AIM:SYN) – the operator behind the Medway Hub CCS project – confirmed in a market update that one of its two CCS applications has been unsuccessful in the licensing round.
The second application remains "under consideration" by the NSTA, it said.
Synergia Energy applied for two licences to compliment the Medway plans hub on the Isle of Grain, near Rochester in Kent. The scheme involves CO2 extraction from exhaust streams at the Medway, Damhead and Grain power stations.
Liquid CO2 would then be transported via tanker to the depleted Esmond and Forbes gas fields in the North Sea for permanent storage.
Spirit Energy
Spirit Energy also confirmed it had been granted one licence – a move which it said would support its plans to repurpose the North and South Morecambe gas fields for CCS.
As part of the proposed Morecambe Net Zero Cluster (MNZ) these sites could store up to a gigatonne of CO2 – the equivalent of three years' worth of current UK CO₂ emissions.
It could initially store above 5 million tonnes per year of CO₂, scaling in time to 25 million tonnes, and will be able to accept CO₂ transported by pipeline, ship and rail.
Spirit CEO Neil McCulloch said: "I am extremely pleased and proud that we have been granted a licence by the NSTA to repurpose the depleted North and South Morecambe gas fields into a world-leading carbon storage hub.
"This is an important step forward in developing our project which will provide an effective way for emitters to tackle their carbon emissions and meet Net Zero targets."
In time Mr McCulloch said he hoped the two gas fields could form part of a "green super-hub" spanning direct air capture, blue and green hydrogen production, renewable power generation, and energy storage.
Perenco/ Carbon Catalyst
Competition around the Southern North Sea was among the toughest in the round and Perenco came out successful.
The Anglo-French independent confirmed it has received offers for carbon storage licences from the NSTA.
Jonathan White, general manager of Perenco UK, said: "We are delighted that our applications were well received and look forward to working with government, partners and other stakeholders to progress these important projects through their appraisal phase, with the goal of making a significant contribution to the decarbonisation of the UK economy and Perenco Group over the coming decades."
Westwood Global Energy Group said that the SNS, which already holds four of the existing carbon storage licences, "is understood to be the most hotly contested area, and had 13 of the 20 licences offered to companies".
CCS licensing round welcomed by industry
The CCS licensing round awards have been welcomed by stakeholders and operators, as well as proponents of CCS. The University of Aberdeen's Centre for Energy Transition director John Underhill told Energy Voice it represented a "step change" for the sector.
"Given that Carbon Storage has been on a long staggered journey to this point, with two cancellations of previous projects initially at Miller and subsequently at Goldeneye and White Rose, and the time taken to progress the existing Track 1 (Endurance and HyNet) and the Acorn and Viking CCS projects, today's announcement represents a step change in the effort to decarbonise the UK," he noted.
Recommended for you

Risk of a leak? Then no permit, NSTA CCS boss tells conference