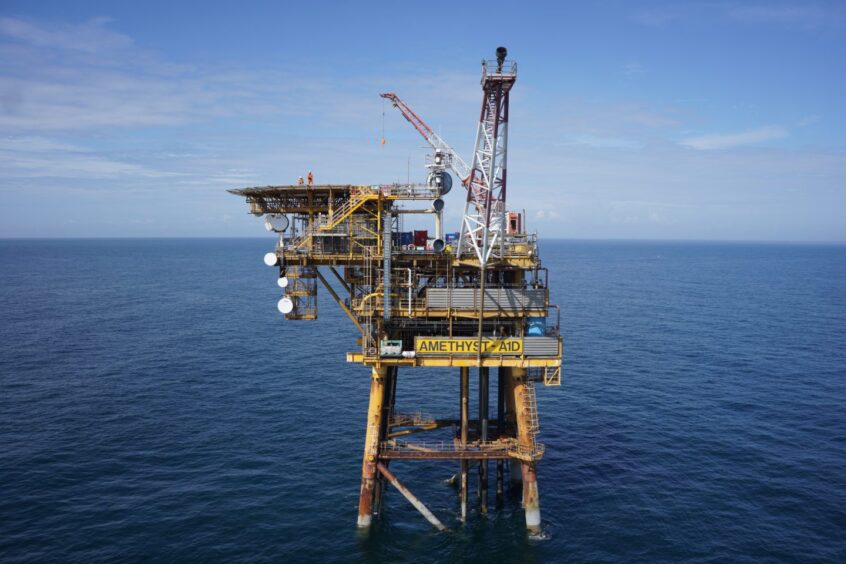 Summit Energy Evolution Limited (SEEL) has acquired a 10% share in each of two North Sea carbon capture storage licences collectively known as Project Orion.
A wholly owned subsidiary of Japan's Sumitomo Corporation (TYO: 8053), SEEL will take a 50% share of Carbon Catalysts 20% interest in the CS017 and CS018 licences, subject to regulatory approval.
The two licences cover the Perenco-operated and decommissioned Amethyst and depleted West Sole gas fields.
Perenco will maintain an 80% stake in the project.
First carbon storage licence for SEEL
SEEL chief executive officer Paul Lafferty said if approved, the deal would mark the company's first carbon storage licence in the UK.
"We look forward to working with our partners Perenco and Carbon Catalyst in developing these licenses and contributing significantly to the de-carbonisation of the Humberside area," Mr Lafferty said.
Carbon Catalyst executive director Henry Morris said the project will benefit from SEEL coming onboard.
"SEEL not only brings extensive experience from its former activities in the UK oil and gas sector and leadership of the Bacton Energy Hub, but also leverages Sumitomo Corporation's global energy transition activities across shipping, hydrogen production and transportation, alternative sustainable fuels and energy transition infrastructure," Mr Morris said.
Project Orion close to Humberside cluster
According to Carbon Catalyst, the two fields are the most geographically proximal offshore storage sites to Humberside, the UK's largest industrial cluster.
The fields are also directly connected by pipeline to the Perenco-operated onshore Dimlington Gas Terminal.
The project is planned to be operational by 2031, with a final investment decision expected in 2029.
Initial CO2 injection rates will equate to 1 million tonnes per annum (Mtpa).
Over time, this will ramp up to over 6 Mtpa, providing a "cost effective CO2 sequestration option for industry in the greater Humberside area", SEEL said.
The UK government has a target to 20–30 million tons of storage per year by 2030.
The farm-in agreement also marks the first time a Japanese company has acquired a UK CCS licence through a wholly-owned subsidiary.
Sumitomo head of energy innovation initiative Ko Akiyama said the company will use the project to "further build up its experience in CO2 transport and storage in the UK, using the knowledge gained" to expand its business to the Americas and the Asia-Pacific region.
Carbon Catalyst and Perenco are also collaborating on the nearby Poseidon carbon capture and storage project.
Recommended for you

NSTA CCS boss talks about making the Track process 'sustainable'