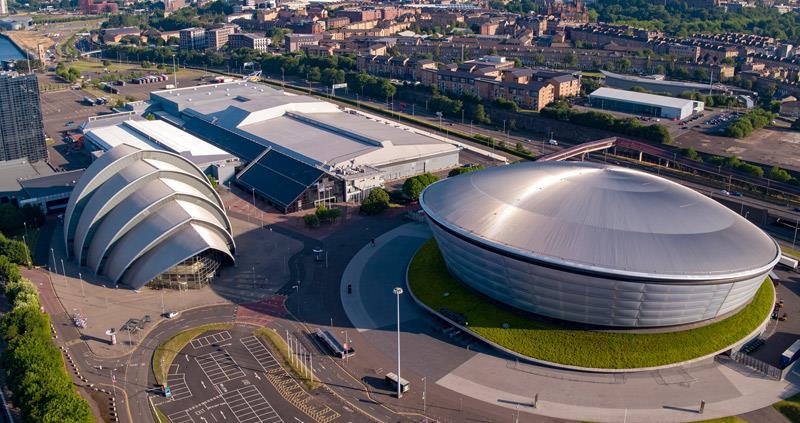 Industry leaders have insisted that oil and gas firms have a "valuable role" to play in fighting climate change, despite being largely absent from the COP26 summit.
Oil & Gas UK (OGUK) confirmed that there was no formal role for the industry's leading UK representative body at COP26.
It comes after Shell CEO Ben van Beurden last week said that his organisation was told it was "not welcome", while several other major energy players are not in attendance at the conference.
However, Paul de Leeuw, director of the Robert Gordon University Energy Transition Institute, said:
"Although COP26 is a UN conference for national governments and their representatives, it should be as inclusive as possible. All voices should be represented and should be heard.
"The oil and gas industry has the skills, expertise, assets and track record to help to deliver the energy transition and many companies in the sector are already leading the transition to a net zero world."
It was recently revealed there would be no formal role for oil and gas companies at COP26, which was hailed by climate groups including Paid to Pollute as a "massive win" against big polluters.
Huge news from last week! Big oil & gas companies will have no official role at #COP26 over concerns regarding their net zero plans.

A massive win for @Ggow_COP @drop_BP @pollutersout @Cult_Unstained who have called out these big polluters for years.https://t.co/NnayPw3LNb

— Paid to Pollute (@PaidToPollute) October 25, 2021
Now that @bp_plc, @shell and other fossil fuel giants have been excluded from #COP26 over their inadequate climate plans will the @sciencemuseum and @britishmuseum reconsider their own sponsorship deals with these mega-polluters? https://t.co/oRSykOa94h

— Culture Unstained (@Cult_Unstained) October 21, 2021
Speaking as part of a 1 November WWF Climate and Energy panel, First Minister Nicola Sturgeon described oil and gas as the "most difficult" issue for Scotland to confront.
"Tens of thousands of jobs (are) dependent on that, but that can't be an excuse to keep drilling for oil and gas indefinitely because that's catastrophic for the planet," she said.
Ms Sturgeon recently signalled that the government would no longer support "unlimited" oil and gas extraction from the North Sea and that its focus would be on "achieving the fastest possible just transition for the oil and gas sector."
Industry has repeatedly highlighted its pertinence in terms of technologies including carbon capture and storage, and investment through burgeoning wind, solar and tidal sectors.
Jenny Stanning, external relations director for OGUK, confirmed that the trade body would not have a formal presence at the UN summit, but reaffirmed the role the sector is playing in driving the energy transition.
"OGUK has no formal role at COP, but during the two weeks of the conference, we will continue to champion the sector, highlighting the valuable role our industry has to play in the UK's energy mix and the vital the journey to net-zero," she said.
Speaking prior to the event, Ms Stanning added that: "The UK offshore oil and gas industry is changing and net zero can't be achieved by 2050 in the UK without harnessing the decades of global energy expertise of those companies."
She noted that many of the group's members are also developers of wind, tidal and solar and projects, are also investing in other technologies such as hydrogen and carbon capture, that will be central to the UK's ability to meet its climate goals.
"Tackling the climate crisis needs to involve all sections of society, including industry," she continued.