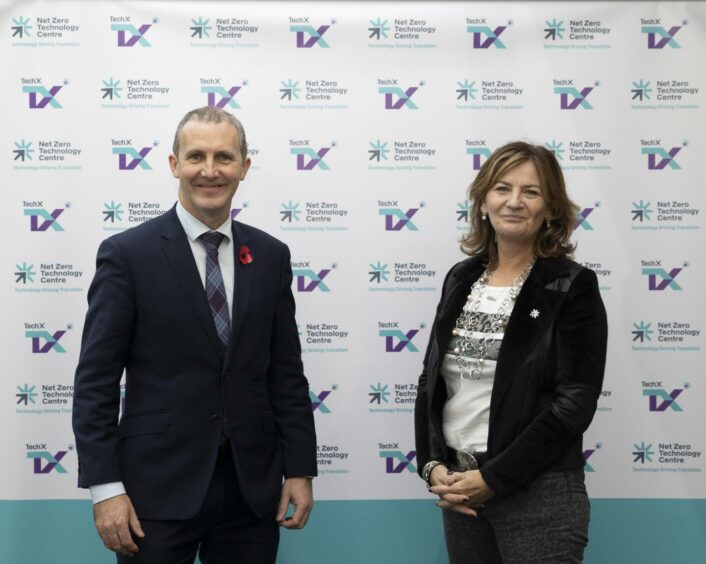 Aberdeen's Net Zero Transition Centre (NZTC) has launched an international energy transition study which will be showcased at COP27 in 2022.
The work will identify key technology gaps and priorities to drive the energy transition in mature oil and gas basins, like the UK, to a net zero future.
Scottish Net Zero secretary Michael Matheson opened the NZTC's "Technology Driving Transition Global Summit" at COP26 in Glasgow on Wednesday, bringing together representatives from 10 technology centres around the world including the Netherlands, US, Canada, Brazil, Australia and Scotland.
Each will contribute to the "Technology Priorities for a Net Zero Integrated Energy System: a global perspective" study.
It comes after a "Closing the Gap" report from the NZTC and Wood Mackenzie earlier this year highlighted how the energy transition "could contribute £2.5 trillion to the UK economy and create over 200,000 new jobs".
Michael Matheson MSP said: "Scotland's position on oil and gas is clear – our focus must now be on achieving the fastest possible just transition for the oil and gas sector – one that delivers jobs and economic benefit, and also ensures our energy security, and meets our climate obligations.
"We have a real opportunity to become a global leader in energy transition and can play a pivotal role in helping other countries decarbonise and begin their energy transition journey."
Luca Corradi, the NZTC innovation network director, added: "Climate change doesn't stop at borders, and neither should the effort to fight against it.
"That's why we are collaborating with several Technology Centres around the world. To identify and address the technology innovation priorities required to fill the gaps in the journey to an affordable integrated net zero energy system."
Recommended for you

Multi-million pound National Subsea Centre opens doors in Aberdeen