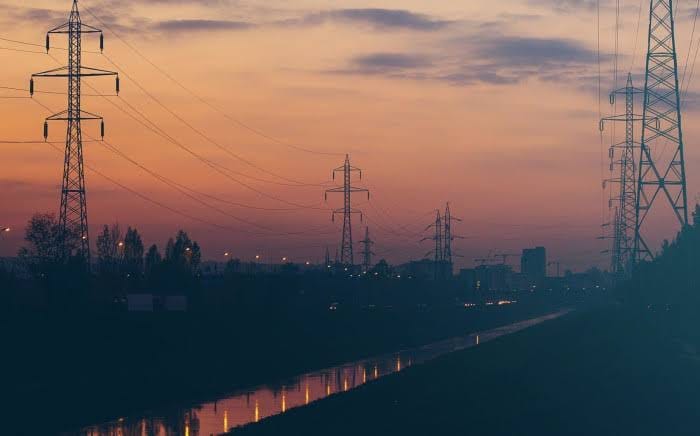 South African President Cyril Ramaphosa has taken the topic of domestic energy reform to Davos, although domestic criticism persists.
Ramaphosa, addressing the World Economic Forum (WEF) virtually, highlighted the impact of COVID-19. He linked this to an increase in extreme poverty.
"Our task is therefore not to restore the world to where it was when this pandemic struck, but to forge a new path towards a world that is just, peaceful, cohesive, resilient and sustainable," he said.
The world must take action to tackle climate change, he said, calling for countries to honour commitments to the Paris Agreement.
"This is a key priority for Africa, as our continent is disproportionately affected by climate change despite releasing the lowest carbon emissions," the president said.
Commenting specifically on South Africa, Ramaphosa said the country had launched an Economic Reconstruction and Recovery Plan. There are four priorities under this plan: infrastructure, energy, employment and industrial development.
Gas technologies
The expansion of energy generation will come from a significant increase in the "contribution of renewable energy, battery storage and gas technologies", Ramaphosa said. This should provide another 23% of new generation by 2022.
The president also noted efforts to restructure Eskom, splitting the company into three parts – generation, transmission and distribution. This will "enable a more competitive, sustainable and efficient energy system", he said.
Greenpeace Africa criticised Ramaphosa for "peddling 20th century solutions to 21st century problems", the NGO's climate and energy campaign manager Happy Khambule said.
"A diverse energy mix is not a move away from fossil fuels, on which South Africa is still dependent. The President's address should have given clear commitment to achieve a rapid Just Transition away from fossil fuels towards renewable energy," Khambule said.
In addition to calls for a faster shift to renewable energy, pressure is mounting on Eskom from establishment sources. The company, on January 18, said nearly 14,000 MW of generation was unavailable because of outages, unplanned maintenance and breakdowns.
Breaking free
Municipalities are taking note – and taking steps to break free from the monopoly supplier. Durban, for instance, is seeking public comment on its draft energy policy.
The city is aiming to secure 40% of its energy supply from renewable sources by 2030, rising to 100% by 2050. The energy policy seeks to reduce "reliance on the coal-based national energy provider".
Cape Town had previously tried to secure its own electricity supplies, but lost a legal case in August 2020.
South African Minister of Mineral Resources and Energy Gwede Mantashe indicated a softening of this policy in October last year. The minister allowed municipalities in "good financial standing" to develop their own power generation.
In order to contract their own power, municipalities must jump through a number of hoops.
The Western Cape launched its Municipal Energy Resilience (MER) Project in November. Under this plan, it said it may purchase power direct from independent power producers (IPPs). The municipality government said load shedding was 23% worse in 2020 than 2019.
These power shortages cost the Western Cape 75 million rand ($4.9mn) per day per stage, it reported.
Recommended for you

Sasol launches solar car race – with bonus pothole challenge