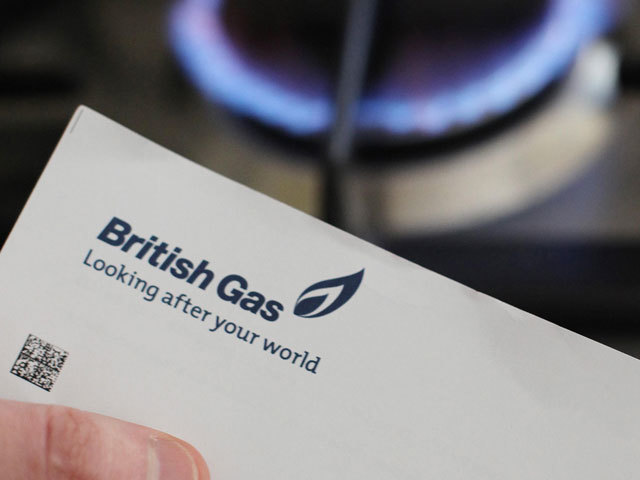 British Gas is under pressure to explain how it will compensate "vulnerable" customers who faced debt collectors forcibly installing prepayment meters in their homes.
Energy minister Graham Stuart has asked Centrica, which owns the energy giant, to urgently outline "redress" for "mistreated customers", while regulator Ofgem has called for "action, not warm words".
Ofgem has ordered all domestic energy companies to suspend the system of forcibly installing prepayment meters, while Business Secretary Grant Shapps described the practice as "outrageous".
Shares in Centrica (LON:CNA) plunged by more than 3% on Thursday – one of the biggest fallers on the FTSE 100.
This follows a Times investigation which revealed how customers – including disabled and mentally ill people – have been forced by British Gas on to the pay-as-you-go meters, or face having their gas switched off.
An undercover reporter for the newspaper worked for debt collecting contractor Arvato Financial Solutions and accompanied agents who used court warrants to gain entry into customers' homes to force-fit the meters.
Energy and Climate minister Mr Stuart said he was "horrified" to read about the "mistreatment" of these customers, and said he would "make sure justice prevails" following a meeting with Centrica's chief executive Chris O'Shea.
He said: "I have asked Mr O'Shea to report back to me urgently outlining the role he will take personally to fix these very serious cultural issues.
"I told him I want to see these vulnerable, mistreated customers identified and redress provided.
"I will be monitoring matters extremely closely to make sure justice prevails."
Ofgem chief executive, Jonathan Brearley, said he has "warned all domestic energy suppliers to get their house in order on forced instalments of prepayment meters", while ordering the "biggest ever market review" into the meters to "uncover poor practice".
"I will not hesitate to take the strongest action in our powers where needed," he said.
"No energy CEO can shirk their legal and moral responsibilities to protect their own customers, especially the most vulnerable.
"These are serious allegations for British Gas to deal with and we are opening a comprehensive investigation into British Gas on this issue.
"It is right British Gas has apologised following the very worrying allegations in The Times, but millions of customers expect action not warm words."
Mr Brearley added that he has asked all suppliers to review "all activities regarding prepayment meter warrants" until they can "reassure" Ofgem that their processes are compliant with the regulator's rules.
British Gas, along with several more energy companies including EDF, have suspended the practice, while the Times has said Scottish Power and E.ON have also followed suit.
OVO and Octopus Energy said they have not used the practice recently.
Centrica's Mr O'Shea said: "Protecting vulnerable customers is an absolute priority and we have clear processes and policies to ensure we manage customer debt carefully and safely.
"The allegations around our third-party contractor Arvato are unacceptable and we immediately suspended their warrant activity."
Energy companies can obtain court warrants which give them legal rights to enter people's homes and fit prepayment meters if customers have not paid their bills.
Customers must then top up to continue receiving gas supplies and, if they fail to do so, they risk their heating being cut off – but the Government has said that forcible meter fittings "should only ever be a last resort".