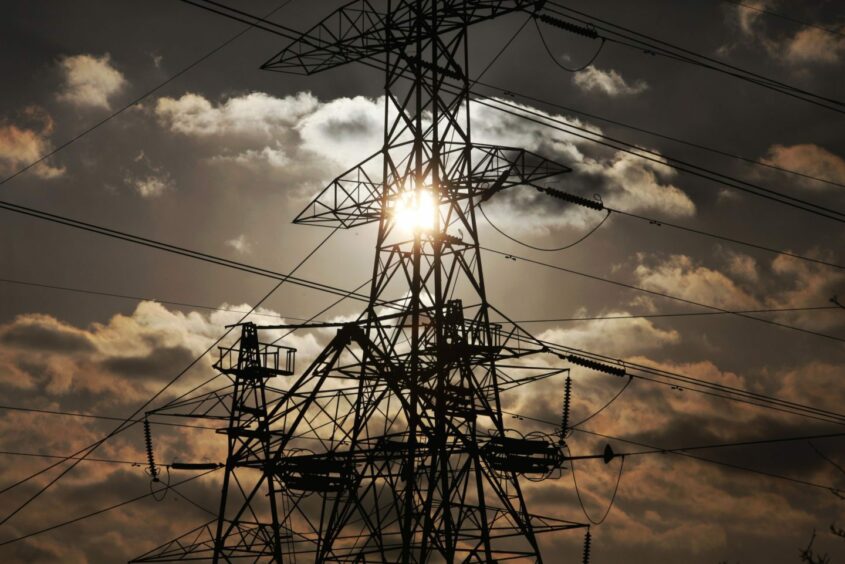 A forum of Highland community councils is being created to unite a campaign over a controversial planned new power line.
The SSEN plans to route a 400KV overhead line from Spittal in Caithness to Beauly and on to Peterhead have drawn criticism.
Some 24 community councils between Spittal and Beauly have been invited to join the new forum, with 19 already signed up. A public meeting will also be held at Strathpeffer Pavilion on May 19 when SSEN and MP Ian Blackford will attend.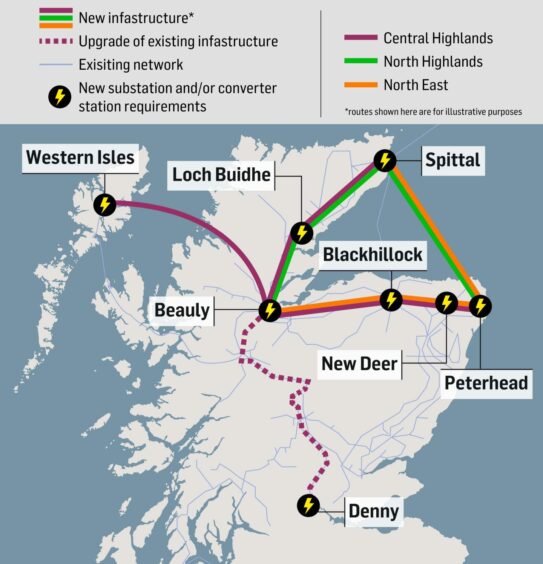 It comes as SSEN announced a series of consultations on potential route options for the overhead line between Beauly and Peterhead.
The Strathpeffer meeting was called by Strathpeffer Community Council, which is also setting up the Highland forum.
The council chairman, Ron McAulay, said: "The meeting will give the community the opportunity to put questions to SSEN and hear their latest thinking after a consultation."
Mr McAulay said the forum will give SSEN the opportunity to consult directly with one body covering such a wide area.
He said it will look specifically at the initial remit given to SSEN, which he believes is "flawed" in relation to possible routes for pylons and the use of subsea and underground cables.
Mr McAulay said: "I get a very strong impression people are upset, concerned and, in some cases, outraged at what's being suggested. These huge pylons cutting through communities could take a rural landscape and make it an industrial landscape. In some places it is quite shocking."
Ian Blackford said the need to upgrade the power network is accepted, but it must be with community consent and support.
SSEN rules out repair of £30m Pentland Firth East cable after fault
SSEN's plans are part of a proposed £7 billion upgrade to its network to connect renewables projects and support the drive towards net zero. As well as the transmission line from Beauly to Peterhead, new substations are planned along the route.
The power company extended the consultation period until April 14 in response to local feedback.
A SSEN Transmission spokeswoman said: "We remain fully committed to working closely with the local community and wider stakeholders to help inform the design of this nationally significant project."
The plans prompted the formation of a new campaign group, Communities B4 Power Companies, by residents near Beauly. A public meeting last week was attended by more than 150 residents.
Another group, Strathpeffer and Contin Better Cable Group, is campaigning against the plans and the owner of Carbisdale Castle in Sutherland is considering legal action to stop the plan she says threatens her £10 million renovation of the landmark.
SSEN's new consultations will seek feedback on its initial preferred routes for the Peterhead-Beauly line.
The meetings are in Peterhead (April 17), New Deer (April 18), Turriff (April 19), Keith (April 20), Huntly (April 21), Elgin (April 24), Forres (April 25), Inverness (April 26) and Beauly (April 27).
Recommended for you

New calls for inquiry into planned Skye windfarms and power line