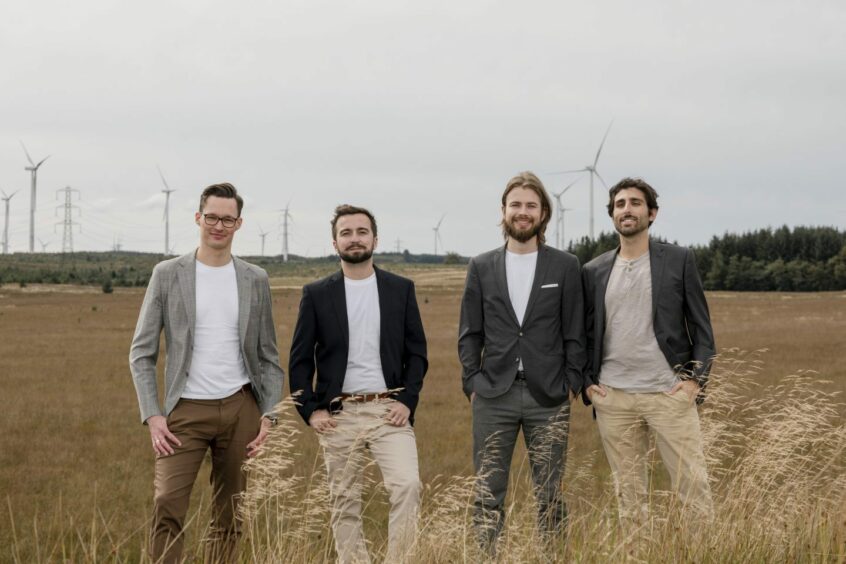 An Edinburgh based AI firm has raised $10 million as it seeks to accelerate the global energy transition.
Continuum Industries has developed Optioneer, an AI-powered network and linear infrastructure development platform.
The platform helps energy companies to better assess routing options for power lines, cables and pipelines for hydrogen, water, and CO2.
Continuum said Optioneer can generate a shortlist of viable routing options from millions of alternatives in just a matter of hours.
Co-founder and CEO of Continuum Grzegorz Marecki said Optioneer represented an "exciting and important opportunity to accelerate the march of the infrastructure industry into the digital age".
"If we are going to deliver the energy transition required in time to meet global climate goals, we need to completely rethink worldwide energy infrastructure," Mr Marecki said.
"Transforming what we have, but also building considerably more, and doing so at an unprecedented pace.
"The best way to do that is to work smarter, not harder".
Continuum said using AI condenses processes which previously took 12 months into just eight weeks.
Scotland born, location agnostic
Mr Marecki said early projects in Scotland helped develop the wider use case for Optioneer.
"Scotland has both onshore and offshore projects that are governed by strict consenting regimes, and the country's mix of low-lying and mountainous terrain, as well as high density of existing infrastructure and mixed population density, creates specific challenges for project planning," he said.
"But while the company was born out of the renewables boom in Scotland, and has worked successfully with energy and utility infrastructure firms operating in the region, we are location-agnostic and the Optioneer platform can be used just as successfully anywhere else in the world."
The AI firm has now raised a total of $15.5 million in funding as it aims to double headcount and expand into new markets in the coming year.
AI supporting net zero transition
Continuum said while demand for energy and utility infrastructure is growing, the planning process is complex and the current pace of development too slow to meet net zero targets.
The UK Electricity Networks Commissioner recently recommended adopting automated corridor routing process as standard practice as part of efforts to accelerate the transformation of the UK's energy system
Continuum said the latest round of funding, led by Singular, will allow the company to double the size of its team and continue growth in Europe and the US.
Partner at Singular Henry Tilloy said infrastructure was a vital component of the energy transition.
"Without robust, future-fit infrastructure to transport the growing amount of energy and utilities we need, especially as renewables come online in larger and larger volumes, all the innovation that goes into new generation and storage solutions will be wasted," Mr Tilloy said.
Founded in 2018, Continuum operates in the UK, the Netherlands, Spain, Italy and the United States.
The company already counts National Grid, SSEN Transmission, National Gas Transmission, Fred. Olsen Seawind, and Iberdola Group as clients.