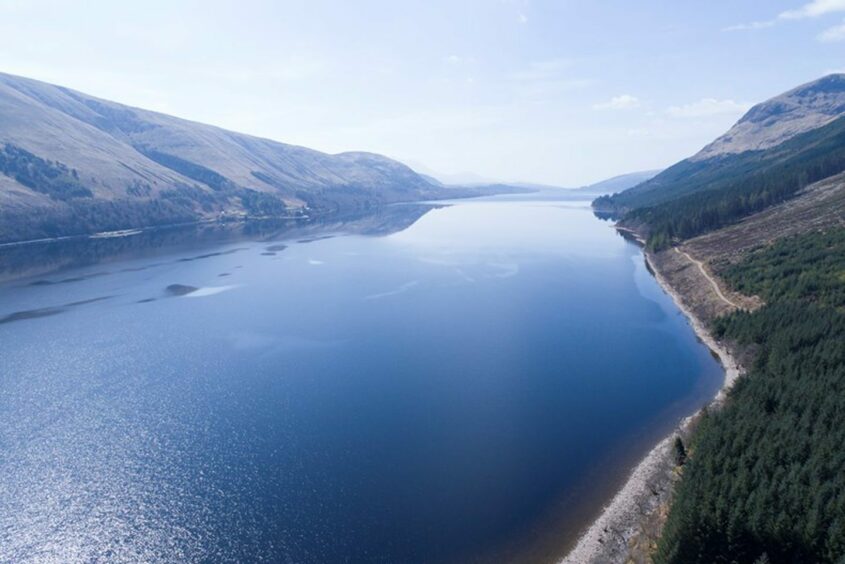 Exploratory works for a long-awaited pumped hydro storage project have commenced at Loch Lochy in the Great Glen in the Scottish Highlands.
Strabag UK, an expert in mining and tunnelling projects, was drafted in earlier this year by developer SSE Renewables to undertake the work in support of its flagship Coire Glas project.
SSE was cleared to build a 600MW scheme at Loch Lochy nearly a decade ago, though the scheme has undergone a lengthy gestation period.
The group later submitted revised plans to the Scottish Government in April 2018 for a scheme of up to 1,500MW, which was approved in late 2020 – a change SSE says will enable it to maximise the potential of the site.
The enlarged scheme would be capable of a power output of up to 1,500MW for 24 hours non-stop and a pumped storage capacity of up to 30GWh, and SSE has said it could spend up to £1.5 billion on its construction provided it sees "the right market investment framework."
Strabag will now create a tunnel approximately four metres wide and up to one kilometre long, which will cut into the hillside towards the proposed location of the underground powerhouse complex.
Samples of the materials within the hill will be analysed, and survey and assessment work will be carried out to give a detailed understanding of the geological conditions. The information will then be used in detailed design of underground structures.
The findings of these exploratory works will be used to inform the final design of the project and will inform the company's final decision on whether to proceed with the project.
"Coire Glas is one of the most significant engineering projects to take place in the UK for decades. The commencement of these exploratory works is a great milestone for everyone on the Coire Glas Project Team and at SSE Renewables," said the scheme's project director Ian Innes.
"With a reputation for innovation and delivering a wide variety of specialist skills and services on major construction projects, I am confident that Strabag UK's experience will prove an asset as we undertake this critical phase in the development of the Coire Glas project."
It follows moves by fellow generator Drax which took a "significant step forward" in plans to build another pumped storage hydro plant at Cruachan last week, as both compete for the title of the UK's first such project in nearly 40 years.
Drax said it had begun exploratory ground investigations at its existing Cruachan hydro dam facility in Scotland, where it plans to build a new 600MW underground facility.
Recommended for you

Brian Wilson: Pumped hydro storage must be made a net-zero priority