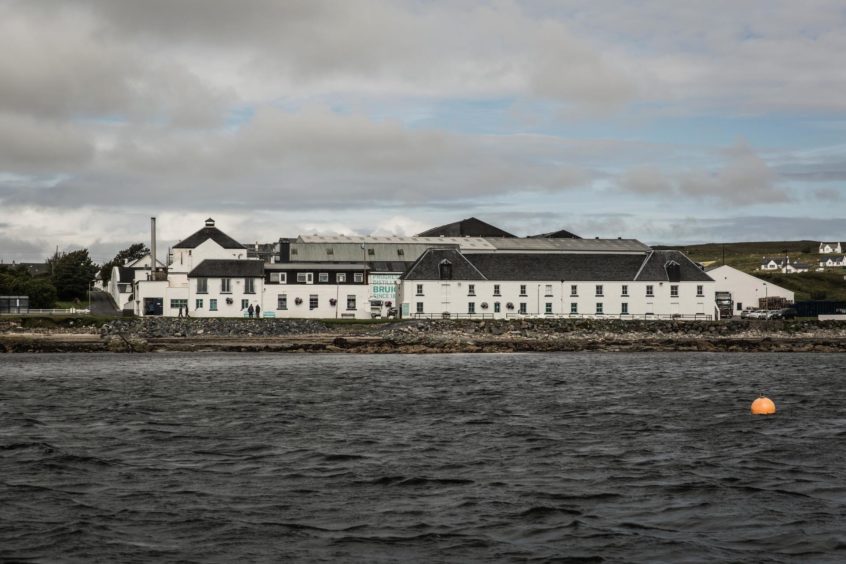 A UK-based renewables services firm has received more than £70,000 in funding to assess the possibility of using hydrogen in the production of whisky.
Protium Green Solutions will complete a feasibility study on incorporating innovative hydrogen combustion technology into Bruichladdich Distillery, which is based on Islay in the Inner Hebrides.
The project, which is part of the BEIS Net Zero Innovation Portfolio (NZIP), aims to help the facility achieve its goal of decarbonising production by 2025.
It's thought hydrogen presents a "significant opportunity", not only for the whisky industry but for Islay itself, which currently generates heat through fuel oil.
Due to the remote location of many distilleries across Scotland, the superfuel could allow facilities to benefit from on-site power sources, enabling them to work towards net zero.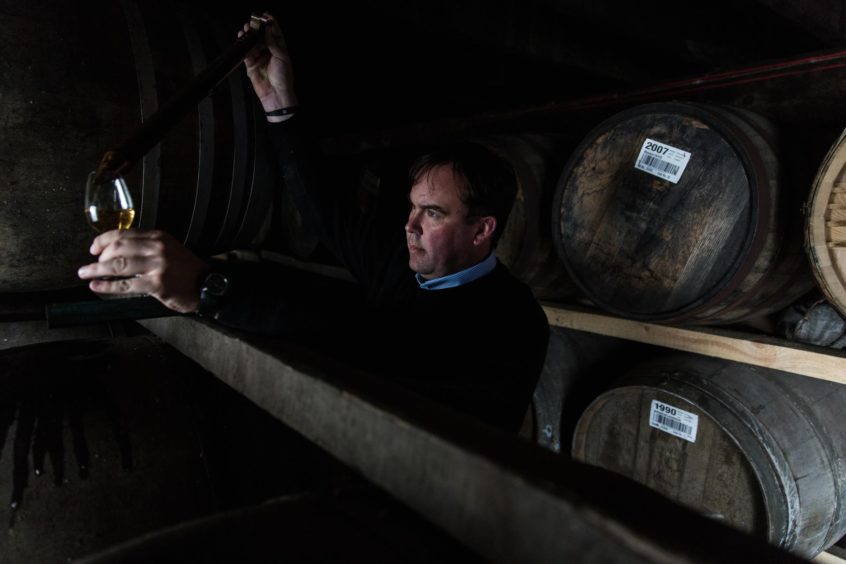 Sold globally, Bruichladdich's fans include Hollywood star Harrison Ford, who shared a dram with US chat show host Jimmy Fallon live on air in 2017.
The feasibility project, which will be carried out by Protium together with ITPEnergised and Deuterium, has been funded by the Small Business Research Initiative Green Distilleries Competition.
Dubbed HyLaddie, it will explore the deployment of an on‐site Deuterium Dynamic Combustion Chamber (DCC) as a viable mechanism to meet Bruichladdich's heating requirements.
The equipment currently in use at the distillery dates back to the Victorian era and the study will have to consider how to preserve the centuries old still.
The initial phase of the assessment is due to be completed in spring this year.
If successful, further work will be carried out to install the DCC and to assess its industrial application, potentially acting as a proof of concept for use by other distilleries.
The project marks the inaugural deployment of DCC, which generates steam using only oxygen and hydrogen, in the UK.
In March last year, Westminster announced a £10 million fund to help distillery businesses convert to more sustainable energy sources, such as low-carbon hydrogen, biomass and repurposed waste.
Christopher Jackson, chief executive of Protium and director of Deuterium, said: "We are delighted to be given the opportunity to demonstrate how green hydrogen can deliver a zero emission heat solution for Bruichladdich.
"Green hydrogen will play a key role in decarbonising the UK manufacturing sector, particularly food & drink where Protium is well established in designing green hydrogen for industrial heat solutions.
"Together with ITPEnergised and Deuterium, we are eager to demonstrate how hydrogen can be used by Bruichladdich to reduce their footprint and emissions, and look forward to helping them spearhead innovation in a sector that is so rich in tradition and history."
Allan Logan, operations and production director of Bruichladdich, added: "At Bruichladdich Distillery, we understand that there is real potential for a hydrogen‐based solution to decarbonise our industry.
"We are thrilled to have the support of Protium, Deuterium and ITPEnergised to help us assess the feasibility of employing a hydrogen fuel switching solution for our distillery – a move we hope benefits the broader industry."
Jonny Clark, managing director of ITPEnergised, said "We're excited to be working with Protium, Deuterium and Bruichladdich Distillery on this ground‐breaking project, supporting Bruichladdich and the wider whisky sector in achieving their net zero ambitions.'"
Recommended for you

Logan Energy, Locogen awarded £3m for Arbikie distillery hydrogen plans