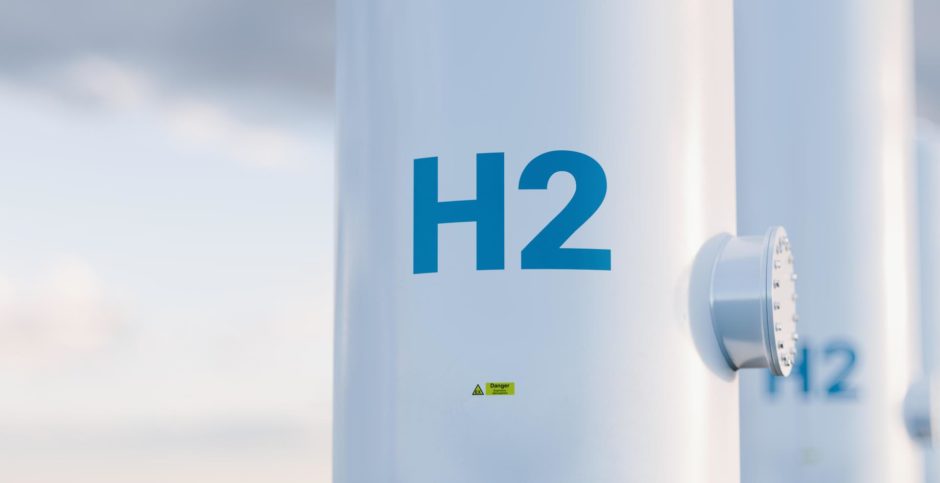 Almost a dozen firms, including Equinor, Orsted and DNV, have become the latest members to join a leading European renewable energy project.
The AquaVentus initiative is proposing to build a "large-scale" green hydrogen park, powered by 10 gigawatts of offshore wind, in the North Sea by 2035.
With plans to construct turbines between Helgoland, a small island off the north-west coast of Germany, and Dogger Bank, the project could soon deliver as much as a million tons of green hydrogen per year.
Ten new firms have now signed up to the project, taking the total number of members to 50.
The new cohort includes renewables firm Orsted, energy giant Equinor, Dutch marine services firm Boskalis and technical adviser DNV.
Vallourec, OWT Offshore Wind Technologie GmbH, Deutsches Forschungszentrum für Künstliche Intelligenz (DFKI), Buckstay, WindMW Service GmbH and EnTec Industrial Services make up the rest of the list.
AquaVentus was launched last year by some of the biggest players in the energy industry, including Shell, Vattenfall and RWE.
Jörg Singer, chairman of the initiative and mayor of Helgoland, said: "We are still met with great interest from industry, business and science.
"We are pleased about every new member who supports our plan to build a large-scale hydrogen park in the North Sea by 2035.
"The project can only succeed if politicians and authorities make the legal framework suitable for green offshore wind-hydrogen."
Recommended for you

Winds of change for the North Sea