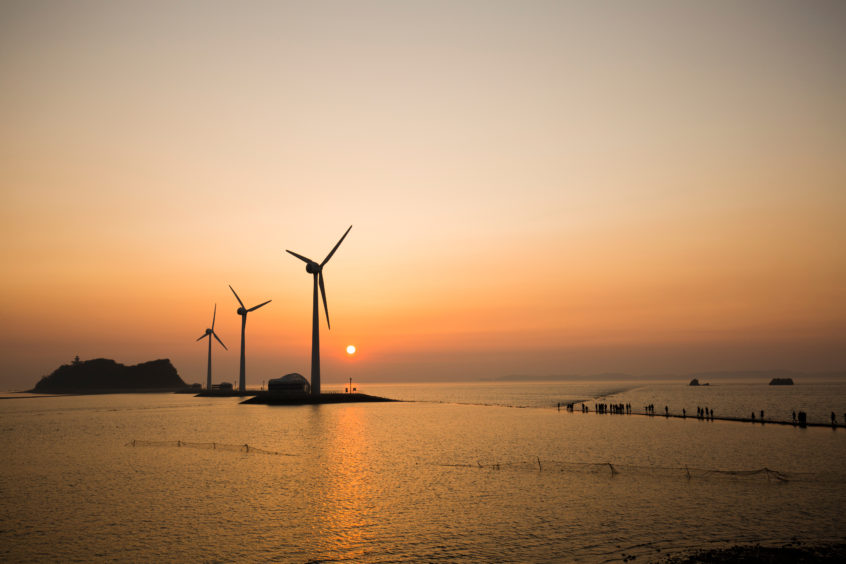 Denmark-based renewable energy developer Ørsted and South Korean conglomerate POSCO have signed a memorandum of understanding to expand their relationship as the North Asian nation seeks to significantly boost its offshore wind capacity.
POSCO will support the development of Ørsted's 1.6 GW offshore wind projects off the coast of Incheon City in South Korea. Moreover, Ørsted and POSCO will carry out feasibility studies on potential collaboration on renewable hydrogen, said Ørsted in a statement.
Korea has set an ambitious target of installing 12 GW offshore wind capacity by 2030. In September 2020, Korean President Moon Jae-in further announced the Green New Deal which targets net zero emissions by 2050. With this MoU, "Ørsted takes another significant step, in addition to the company's flagship Incheon projects, in pioneering renewable energy development in Korea and supporting Korea in the country's transition to clean energy," said the company.
"Ørsted has a well-established relationship with POSCO, whose steel business has been one of the strategic global suppliers and a trusted partner supplying over 100,000 tons of steel for Ørsted's Hornsea 1 and three other offshore wind farms. In December 2020, POSCO Group joined the Korean government's decarbonisation declaration, announcing its ambition to become a leading renewable hydrogen company and reaching carbon neutrality by 2050," added Ørsted.
"With the Danish state as our majority owner, Ørsted is committed to working with local partners and suppliers across the value chain to build a vibrant Korean offshore wind industry through our 1.6 GW Incheon projects and potential more buildouts in other regions of the country. In addition to greening the electricity mix, offshore wind can become the feedstock for renewable hydrogen which can help decarbonising sectors that cannot be directly electrified such as transport and heavy industry," said Matthias Bausenwein, president Asia Pacific at Ørsted.
South Korea is banking on its proposed 8.2GW Sinan project that will cost $43 billion to help meet its 12GW target by 2030. The scheme was announced earlier this year and if successful would be the world's single largest offshore wind development.
South Korea has also become a magnet for exploration and production players, such as Total, Equinor and Shell, that have all taken stakes in offshore wind development projects there.
The offshore wind market in Asia is expected to experience massive expansion over the next five to 10 years, particularly in the more advanced economies of Taiwan, Japan and South Korea, as governments face increasing pressure to focus on climate change and hit their net-zero emissions targets.