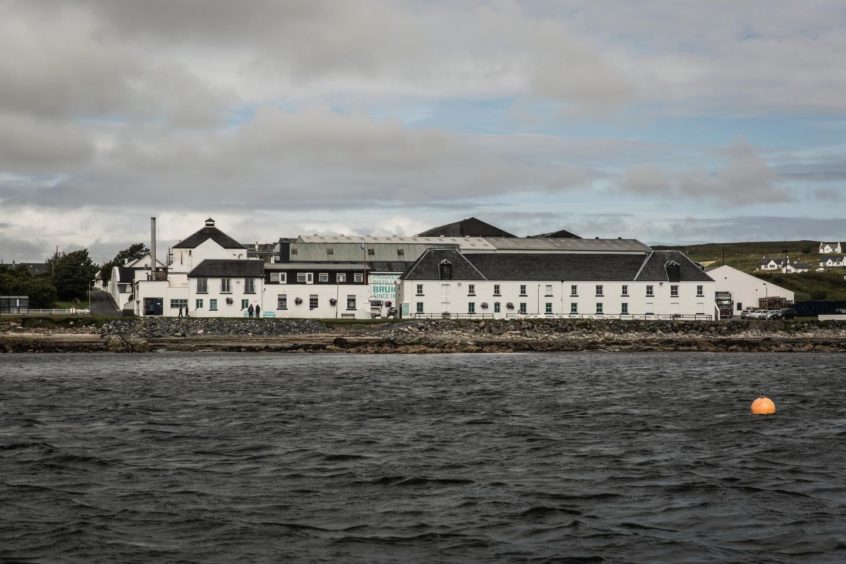 Renewable hydrogen firm Protium Green Solutions has announced plans to expand its footprint north of the border.
Protium Scotland will be led by newly appointed chief commercial officer (CCO) Jon Clipsham and will support the company's growing project pipeline, which currently totals more than £1 billion.
It follows a year of "significant growth" for the London-based firm, which is also expanding its presence in Wales.
Protium is currently involved in projects across the aviation, road transport, alcoholic manufacturing and food and drink sectors.
The increased demand for Protium's services demonstrates the "viability of green hydrogen", as well as increasing appetite for the fuel from the public and private sector, the company said.
Chris Jackson, CEO of Protium, said: "I am extremely proud to welcome Jon who will be a driving force for Protium. We can see first-hand how the appetite for green hydrogen is increasing so leveraging Jon's expertise and technical capabilities will be instrumental in delivering the best result for our clients – I am confident we'll be able to demonstrate how green hydrogen is an exciting solution for these organisations overhauling their decarbonisation efforts.
"As we approach the second year of the business this milestone marks an important step for Protium as our client portfolio continues to grow, government support steadily increases and as UK-brands explore sustainable energy alternatives."
Protium Scotland has been established to support the company's growing projects in the region, with three clients currently based in Scotland and additional projects in the pipeline.
Its ongoing work includes a study to assess the feasibility of using green hydrogen in the production of whisky at the Bruichladdich distillery on Islay.
Mr Clipsham will lead Protium's client engagement team across all UK regions, further supporting existing decarbonisation efforts across its accelerating projects.
He brings with him more than 30 years' experience, the majority of which has been spent in the chemicals industry.
As well as being a board member of the Scottish Hydrogen and Fuel Cell Association, Mr Clipsham developed and led projects that have driven the growth of green hydrogen in Orkney.
That includes working for the European Marine Energy Centre (EMEC), which is based on the island.
Moreover, he holds various lecturing positions at Scottish universities and educational institutes, covering hydrogen and renewable energy.
Mr Clipsham said: "I am delighted to join Protium at such a pivotal and exciting time for the company. I fully align with Protium's mission of taking action and delivering change while policy and industry catches up. I look forward to working with the team and its clients in supporting the national energy transition and am proud to be joining forces with other experts in the field who share the same vision."
Recommended for you

Lhyfe and Centrica to develop renewable green hydrogen in Southern North Sea