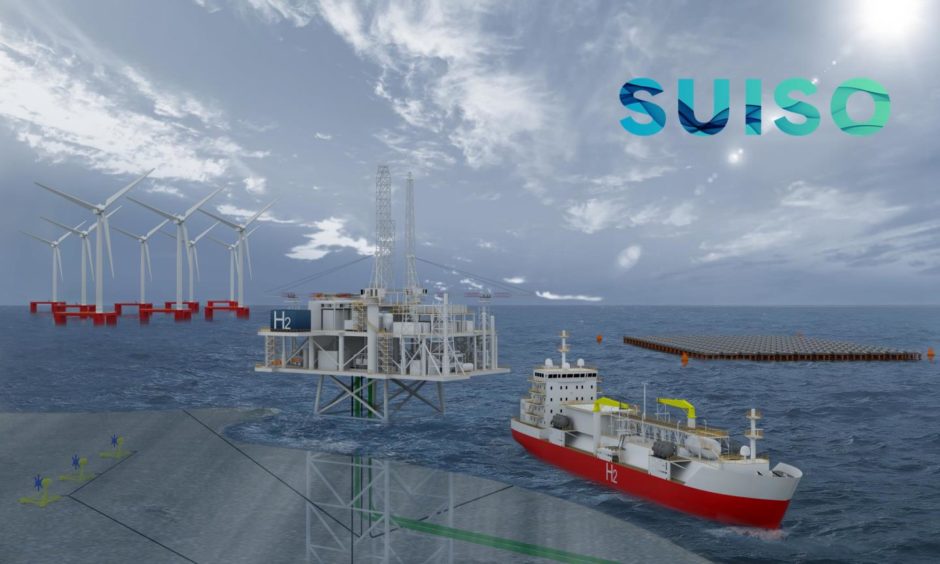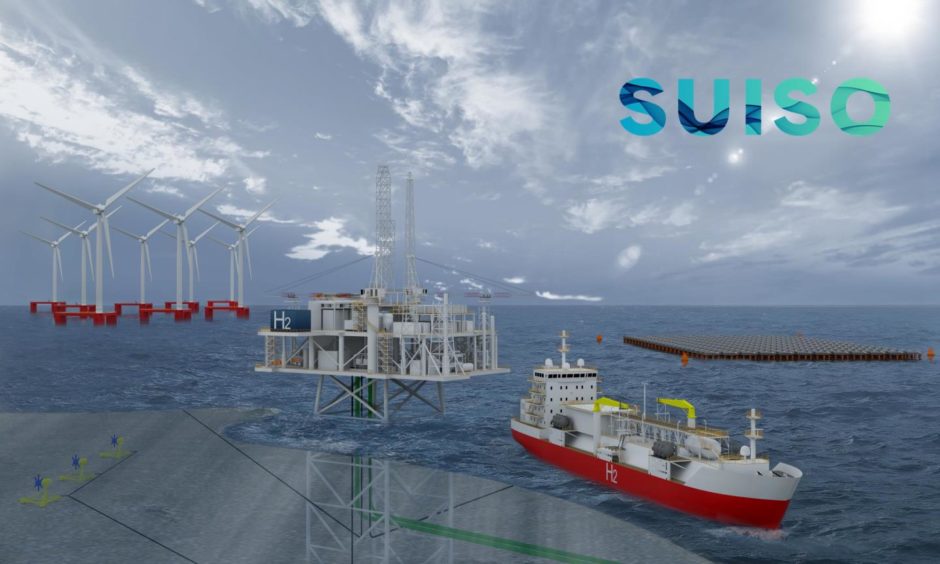 A new technological solution that combines offshore green hydrogen production and oil and gas facilities has been developed.
Italian energy services company Saipem has published details about SUISO as it ramps up efforts to support clients in the energy transition.
SUISO combines various renewable energy sources such as floating wind, floating solar and marine energy into a single system.
The power generated by the unit, either individually or as part of a wider farm, can then be used to power electrolysers installed on existing offshore platforms.
Electrolysers facilitate the production of green hydrogen, using renewable energy to split water into hydrogen and oxygen.
Saipem said SUISO responds to the "growing demand" for green hydrogen production, as well as giving offshore platforms a new lease of live, even when oil and gas operations tail off.
It added that the oxygen produced from the system could be used in various areas, such as aquaculture or seaweed production.
There are already plans to roll out SUISO at the planned AGNES energy hub.
In partnership with QINT'X, Saipem intends to build the facility off the coast of Ravenna in the Adriatic Sea.
Francesco Caio, chief executive of Saipem, said: "The SUISO brand is an example of Saipem's ability to find innovative and sustainable solutions to lead its clients in the energy transition.
"The solution is adaptable to the changing characteristics of the marine sites and to the different production needs.
"The knowhow gained in the design and execution of infrastructures and technologically advanced plants allows Saipem to cover the green hydrogen production value chain and to be a strategic partner in the path towards a net zero economy".
Hydrogen has been pinpointed as an area of natural transition for conventional hydrocarbon companies, given their experience in handling gas.
Along with green hydrogen, there is also keen interest in the development of blue hydrogen, which is produced using natural gas – emissions are mitigated using carbon capture and storage.