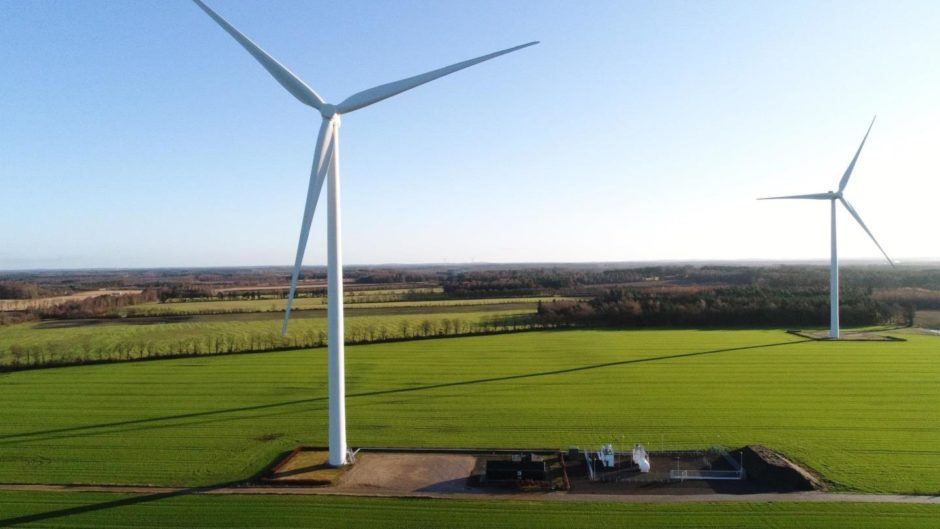 Green energy giants SSE Renewables and Siemens Gamesa Renewable Energy have announced plans to bring green hydrogen to the UK and Ireland.
The pair have signed a Memorandum of Understanding (MoU) to explore the opportunity to produce and deliver the low carbon fuel using power from two onshore wind farms in Scotland and Ireland.
The partnership aims to encompass the full green hydrogen value chain, including construction, supply chain management, customer offtake and storage, end user requirements, reliability and operation and maintenance.
Hydrogen could provide the solution for decarbonising hard to abate sectors, such as heavy industry and transportation.
Under the partnership, SSE Renewables and Siemens Gamesa plan to co-locate hydrogen production facilities at two selected onshore wind farms, one each in Scotland and Ireland – the sites will be announced in "due course".
Work will then kick off to begin production and delivery of green hydrogen through electrolysis.
Looking beyond onshore wind, the partners said Scotland and Ireland's "abundant renewable energy resource" can support the establishment of a hydrogen economy, presenting long-term opportunities to export the fuel across Europe.
Jim Smith, managing director of SSE Renewables, said: "Hydrogen is rapidly becoming an important and exciting component of the strategy to decarbonise power production, heavy industry and transport, among other sectors.
"And the revolutionary production of green hydrogen from wind energy offers wider opportunity for markets such as Scotland and Ireland to further exploit our abundant wind resources.
"That's why it makes perfect sense for SSE Renewables and Siemens Gamesa to come together to explore how we can use our experience and expertise to harness our fantastic wind resource to bring the green hydrogen revolution to Scotland and Ireland, and so help decarbonise the wider UK and European economies."
Paulina Hobbs, Siemens Gamesa Renewable Energy service Northern Europe & Middle East chief executive, stated: "It took three decades for wind and solar to reach grid parity with fossil fuels, green hydrogen needs to do the same in one decade if we are to reach our 2050 carbon neutral targets. Siemens Gamesa is committed to making this happen but it can only be achieved when we work together with companies such as SSE Renewables to help springboard the development and we are very excited to see what this partnership can create."
Siemens Gamesa is a leader in the supply of onshore and offshore wind turbines – it is manufacturing units for the huge Hornsea Two development.
It is also at the forefront of developing technologies and innovative wind-to-hydrogen solutions.
SSE Renewables has an operational renewable portfolio of 4 gigawatts (GW) and a development pipeline including over 1 GW of onshore wind and the largest offshore wind pipeline in the UK and Ireland at around 7GW.
Recommended for you

SSE hits 100th turbine milestone at Seagreen