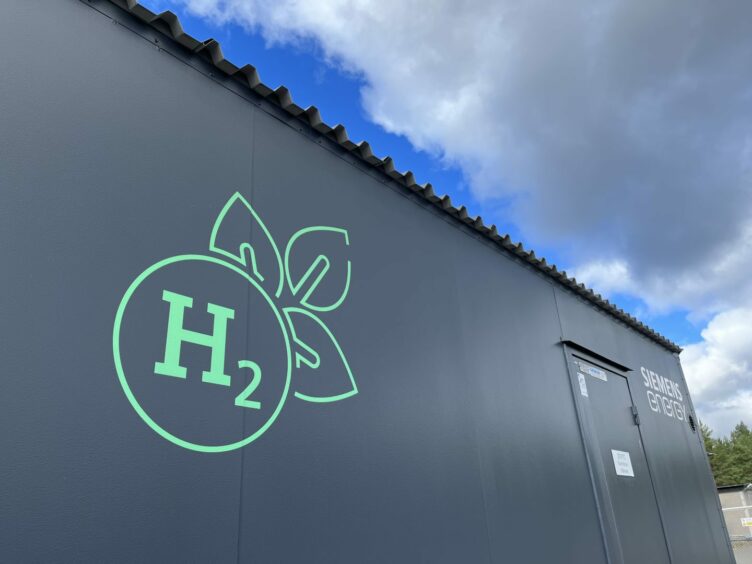 Baker Hughes will buy a minority holding in hydrogen and ammonia developer ATOME, and will become a partner in its flagship project in Paraguay.
ATOME (AIM:ATOM) announced on Monday that the global energy technology firm has subscribed £2.4 million in cash for a total of 2,526,316 new ordinary shares in the company at a price of £0.95 per share.
Baker Hughes' (NASDAQ:BKR) investment represents 6.6% of the firm's share capital.
At the same time, Baker Hughes has entered a "lock-in agreement" restricting the sale of any of these shares until 31 December 2023, while ATOME granted the right of first offer to supply ATOME with compressors.
ATOME said the proceeds of the placing would be used for general working capital.
At the same time, the firm announced that its flagship Villeta project in Paraguay would also be expanded to produce green fertiliser.
The company doubled the scale of the green ammonia and hydrogen scheme last year to 120 MW – enough to produce 100,000 tonnes per year of green ammonia – with power secured via a power purchase agreement (PPA) with state-backed ANDE.
In Monday's announcement, ATOME said Villeta would also now produce Calcium Ammonium Nitrate (CAN) fertiliser in addition to green hydrogen and ammonia.
It still intends to meet its original start-up date of 2025.
The firm is also in discussions for an additional 300MW of immediately available renewable power to support its Paraguay operations.
ATOME chairman Peter Levine said: "At the same time as our exciting move downstream, ATOME welcomes Baker Hughes as a shareholder.
"The strategic investment of Baker Hughes in our Company is an example of the growing recognition of industry players in the potential of our industrial scale green projects across the energy and fertiliser sectors and is a vote of confidence in ATOME's management and business.
"Baker Hughes' reputation to be at the forefront of the energy technology and the quality of its equipment is recognised globally, and we look forward to the value and future technology support that Baker Hughes will bring to ATOME, starting with our fast-track 120MW project in Villeta, Paraguay.
"We view ATOME's future with great confidence and look forward to the next stages of completion of FEED studies and FID later this year together with the prospects of Baker Hughes contribution to the projects."
ATOME chief exec Olivier Mussat said the firm had already made "substantial progress".
"Our Villeta project is increasingly recognised as one of the most advanced and cost-effective green hydrogen and ammonia projects in the world. As such, discussions are underway with numerous leading international offtakers who have expressed interest in purchasing the entire planned green fertiliser production from Villeta."
ATOME is also in discussions to develop other projects in Costa Rica and Iceland.
Recommended for you

OCP calls first mover advantage in move to green ammonia