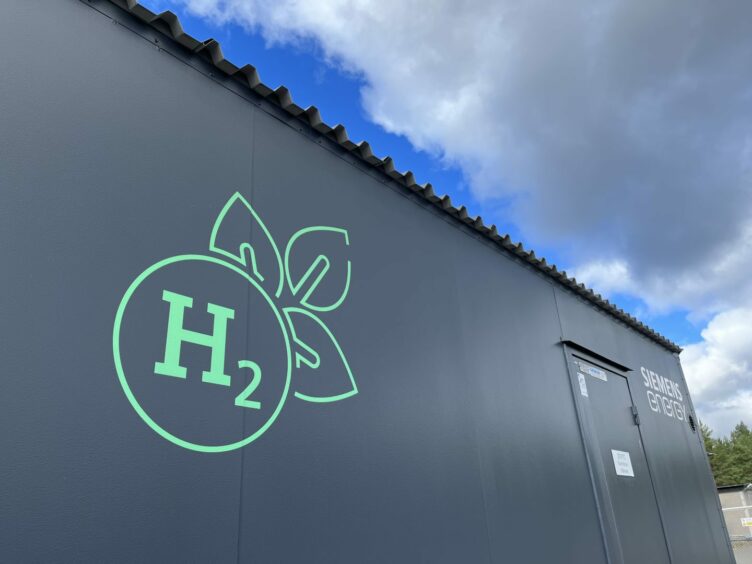 The European Union is backing its commitment to spur a nascent hydrogen market in the region by unlocking billions of euros of funding for cross-border infrastructure projects, a move environmental groups fear could lead to fossil fuel lock-in.
The bloc is considering 149 "Projects of Common Interest," of which almost half involve support for hydrogen interconnections, electrolyzers, or other infrastructure, according to a draft document seen by Bloomberg.
Green activists say the plan's environmental benefits are unclear and some projects may never come to fruition.
"The EU is considering spending tens of billions of euros of taxpayer's money on building disjointed mega hydrogen projects, despite the huge uncertainty around future hydrogen supply, demand and pricing," said Arjun Flora, director for Europe at the Institute for Energy Economics and Financial Analysis. It "underscores how haphazard the EU's plans for hydrogen infrastructure are."
Green hydrogen — a zero-emission fuel derived from water and renewable electricity — is a major pillar of the EU's plans to slash emissions this decade, with the bloc aiming to produce and import 20 million tons by 2030. Yet, there are concerns the infrastructure needed to transport it could also prolong the use of conventional gas, leaving the bloc locked into CO2 emissions for longer.
Also, only about 10% of the projects on the list focus purely on green hydrogen, according to an analysis by Food & Water Action Europe. The global market for the clean fuel is currently tiny as it's much more expensive than its widely used "gray" version made with fossil fuels.
Energy subsidies, especially those for fossil fuels, have surged since Russia's invasion of Ukraine as countries prioritize the security of supply. However, such funding runs counter to the bloc's quest to reach climate neutrality by 2050 and its plan to call on the rest of the world to phase out such support at next month's COP28 climate summit.
The document confirms that a planned multibillion-euro Spain-France hydrogen link, the Bar-Mar pipeline, from Barcelona to Marseille, is set to qualify for EU aid as a cross-border project that's key to the bloc's energy transition. It has to be formally signed off by the European Commission, the bloc's executive branch, before negotiations among member states and parliament.
Funding for the projects comes from the Connecting Europe Facility, which allocates a total budget of €5.8 billion ($6.1 billion) between 2021-2027 to the energy sector. A separate hydrogen auction, with €800 million of EU subsidies, is also set to take place next month.