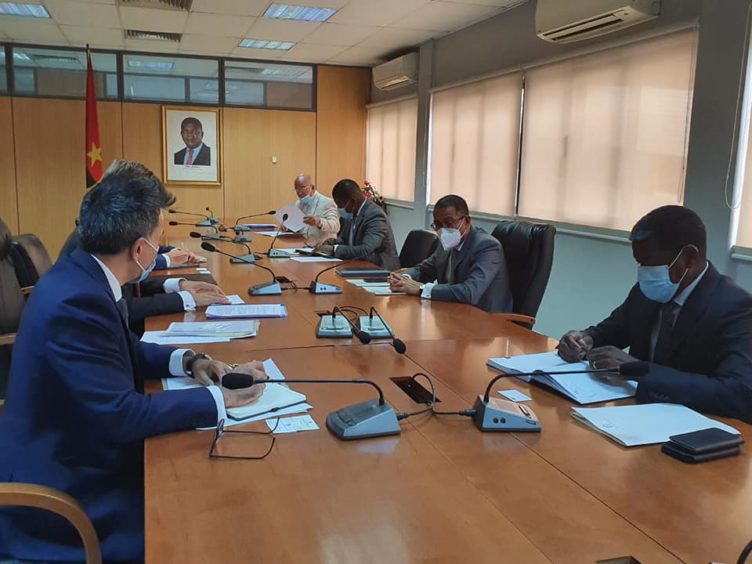 Germany has expressed interest in the production of hydrogen in Angola, chiming with the European state's energy transition goals.
German Ambassador to Angola Dirk Lölke held a meeting on March 16 with Angolan Minister of Mineral Resources, Oil and Gas Diamantino Azevedo.
"The German Federal Government would like to propose to the government of Angola dialogue on the use of hydrogen energy, which may take place within the scope of the energy partnership between the two countries", Lölke was quoted as saying by the Angolan ministry.
The ambassador expressed interest in "dialogue with countries experienced in energy production and who are interested in the development of this future technology".
Sonangol's chairman Sebastião Gaspar Martins also attended the meeting.
Germany is in the process of working on its energy transition plans, shifting away from both nuclear power and coal.
The country has made major commitments to hydrogen. It plans to invest 9 billion euros ($10.7bn) in the resource, of which 2bn euros ($2.4bn) will go into international partnerships.
The German government has said it expects to "import substantial quantities of hydrogen". It will be unable to meet its expected demand domestically.
The main thrust of Germany's policy is on green hydrogen, that is, produced from electrolysis powered by renewable energy. However, it does see a shorter term option for blue hydrogen, which comes from natural gas.
Germany is not just looking at potential Angolan supplies, though. Canada and Germany agreed this week to explore green hydrogen options, Reuters has reported. The two sides will hold a meeting in May on co-operation.
Another potential source is the proposed Inga 3 dam, in Congo Kinshasa. The dam will generate 44 GW of power.
Recommended for you

Eni commissions Luanda refinery unit, while Zambia talks product pipelines