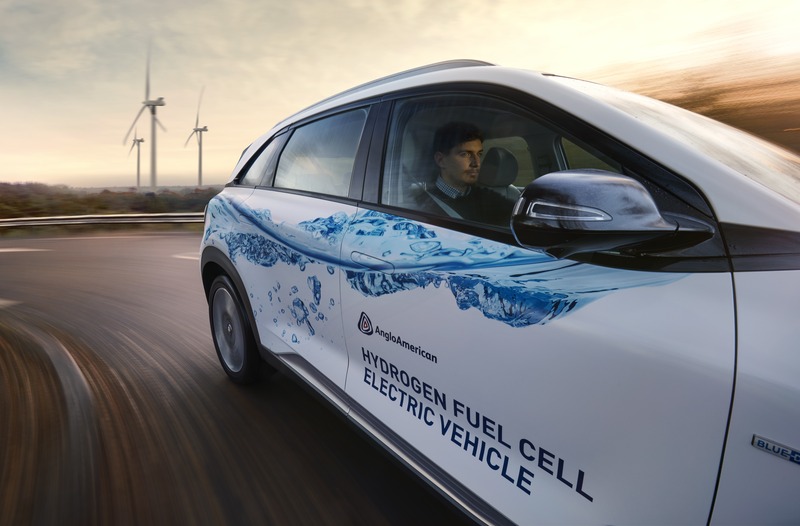 Anglo American will work with Engie and Bambili Energy on a hydrogen feasibility study in South Africa's Bushveld area.
The companies will work with South Africa's Department of Science and Innovation (DSI) and the South African National Development Institute (SANEDI).
The so-called hydrogen valley will run for 835 km. This will stretch from Anglo American's Mogalakwena mine, in Limpopo Province, through to Johannesburg and Durban. South Africa launched a hydrogen roadmap in 2020.
Engie Impact will carry out the study. It intends to choose opportunities for hydrogen hubs and explore green hydrogen opportunities.
Anglo American's CEO of platinum Natascha Viljoen said shifting to lower carbon was an "opportunity to drive the development of cleaner technologies, create new industries and employment, and improve people's lives".
The company recognises hydrogen's role in enabling "the shift to greener energy and cleaner transport".
Platinum group metals (PGMs) play a part in Polymer Electrolyte Membrane (PEM) electrolysis, which produce hydrogen. Fuel cells also use PGMs.
Hot wheels
Anglo American has already invested in developing hydrogen-powered trucks.
Engie has a demonstration project to supply hydrogen to Anglo American's first hydrogen mining truck, at the Mogalakwena PGMs mine, said Engie executive vice president Sebastien Arbola.
DSI's director general Phil Mjwara said the hydrogen valley was part of the Hydrogen South Africa Programme. This intends to "create mechanisms for the uptake of publicly financed intellectual property," he said.
"The hydrogen valley is among the projects that will be implemented in partnership with the private sector to support the Platinum Valley Initiative, which is aimed at supporting small, medium and micro enterprises (SMME) to take advantage of opportunities in the green economy in support of a just transition."
South Africa set out its Platinum Valley plans in October 2020. The country claims 75% of the global reserve of PGMs.
Recommended for you

Anglo American launches massive hydrogen truck test