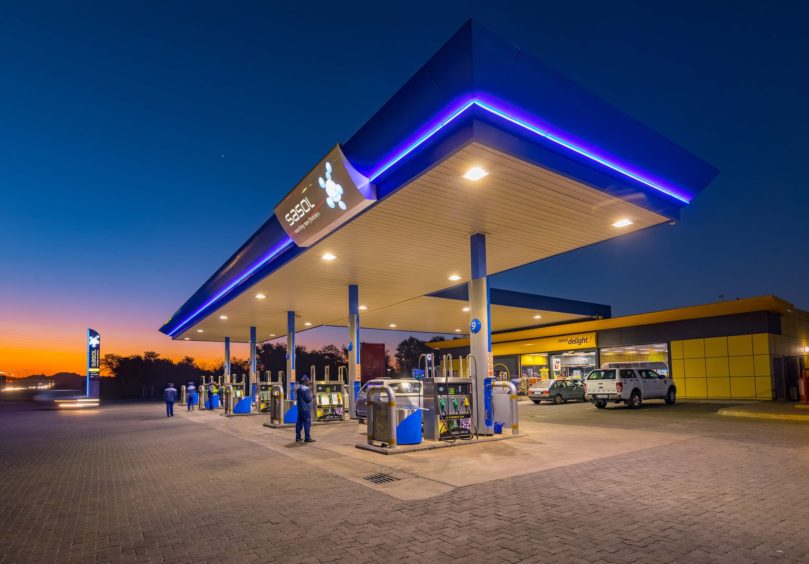 Sasol has signed up to investigate the potential for a green hydrogen hub at Boegoebaai, in the Namakwa special economic zone (SEZ).
The South African company said it had been working with the Infrastructure and Investment Office (IIO) of the presidency on developing hydrogen.
It has now signed a memorandum of agreement (MoA) with the Northern Cape Development Agency (NCEDA). The agency has set out a plan for the Boegoebaai deepwater port, 60 km north of Port Nolloth, on South Africa's northwest coast.
This will cover a feasibility study on Boegoebaai as an export hub for green hydrogen and ammonia. The study should take 24 months. Results will drive the next step. Hydrogen can pose challenges in transportation, but ammonia is one way in which companies are hoping to solve this.
The Industrial Development Corp. (IDC) will provide joint funding for the study.
An MoA with Gauteng focuses on the use of green hydrogen in SEZs for domestic use, including transportation and aviation.
"We are very excited to be leading this feasibility study as part of unlocking South Africa's potential to be a global green hydrogen and green ammonia export player with the potential for sustainable aviation fuels in the future," Sasol vice president for energy Priscillah Mabelane said.
"This will also be anchored by local demand for green hydrogen. It is a tangible step forward for Sasol, as we seek to play a leading role in establishing the Southern Africa green hydrogen economy."
Sasol said the Boegoebaai hub plan was in line with the strategy set out at its recent capital markets day.
Speaking at the Sustainable Infrastructure Development Symposium of South Africa (SIDSSA), Mabelane said the country could produce 5-7 million tonnes per year of hydrogen by 2050.
Just Transition
Mabelane went on to note the company's Fischer-Tropsch technology as offering an advantage for plans in Southern Africa.
"There is potential to create an ecosystem anchored on localisation to enable long-term, sustainable benefits for communities and the country. The project has the potential to provide a significant number of long-term sustainable jobs, infrastructure investment and skills development in the country, enabling a Just Transition," added Mabelane.
"Sasol has committed to be net zero by 2050 and we see green hydrogen as core to enabling this goal. We have the capabilities and skill set, technology and solutions to co-create the South African hydrogen economy."
The presidency's head of Infrastructure and Investment, Dr Kgosientsho Ramokgopa, said green hydrogen would be the 21st century's oil.
"It should constitute part of the totality of submission" when South Africa attends COP26, he said.
Sasol claims to be the largest producer of hydrogen in the world. However, it produces this from natural gas, with no carbon capture. The company has said it expects green hydrogen costs to fall to less than $2 per kg by 2030. By this point, Sasol expects to have begun exporting the resource.
At its capital markets day, in September, Sasol said South Africa had "huge hydrogen opportunity". Among the country's advantages are a range of renewable energy sources and platinum group metals used in hydrogen production.
Updated at 7:24 pm with comment from Mabelane's forecast for 2050 production and from Ramokgopa. 
Recommended for you

Fuelling Africa's green transition