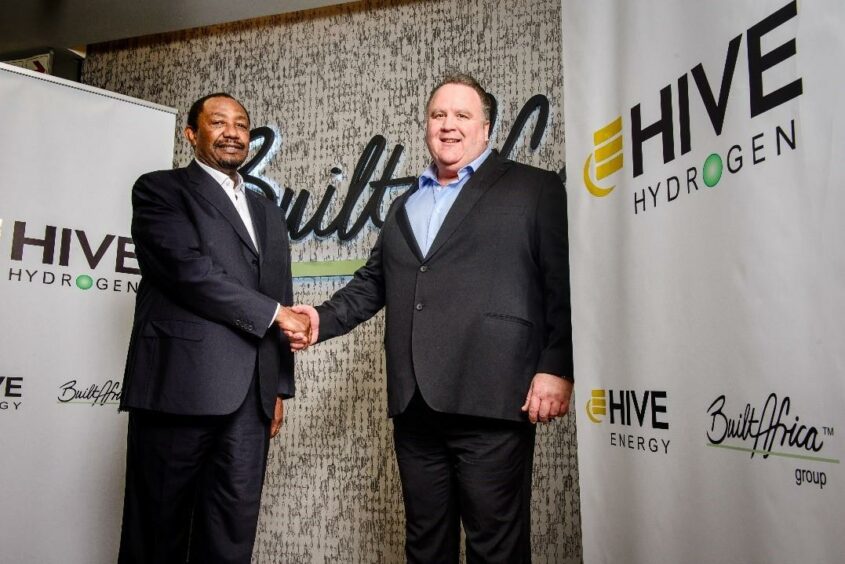 Hive Hydrogen and Linde have set out plans to build a green ammonia plant in South Africa's Coega special economic zone.
Hive Hydrogen, a combination of the UK's Hive Energy and BuiltAfrica, are working with Linde's Afrox unit. The plant has a projected cost of $4.6 billion. It would produce 780,000 tonnes per year.
The companies have completed a pre-feasibility study. Hive Energy CEO Giles Redpath said they were announcing their "collective aspiration to move forward to Final Investment Decision and commencing the development of this world leading project".
The plant would use seawater as an input. It would desalinate the water, using renewable energy, and extract hydrogen through electrolysis. Combining this hydrogen with nitrogen, produced from an air separation unit, would provide ammonia for export.
Hive Energy said the project would be the world's largest green ammonia project. The Nelson Mandela Bay plan is due to start in 2025. It will reach full operation by the end of 2026.
The plant will have its own dedicated power supply.
Hive Hydrogen South Africa chairman Thulani Gcabashe said the plan marked a "new era for the country in its commitments to greener solutions for industry. The pure scale of the project and the clean technology being used is truly remarkable."
Afrox CEO Schalk Venter said Southern Africa has "very favourable conditions for green hydrogen and ammonia production and export".
Afrox will support feasibility, engineering design and development phases, Venter said, via parent Linde's engineering division.
Local support
South Africa Department of Trade, Industry and Competition (DTIC) is supporting the plan via InvestSA. Yunus Hoosen, head of InvestSA, said DTIC recognised the "importance of the green hydrogen sector in contributing to increased investment and industrial development opportunities".
DTIC is co-ordinating its plans on the project via its High Level Panel on Hydrogen.
Cerebos, Africa's largest salt producer, will provide water to the project. Solar panels will be installed on the Tankatara Farm.
Ammonia is attracting more attention as a delivery vector for hydrogen. Total Eren, for instance, set out a plan early this month for a project in Chile with 8 GW of electrolysis capacity. This plan, H2 Magallanes, also involves desalinating water.
CWP Global struck a deal with Mauritania earlier this year, on a potential 30 GW project, while Namibia has struck a deal with Germany.
Rystad Energy, in a note from September, highlighted the challenge of desalinating water for hydrogen. Desalination would impose additional clean energy requirements.
Recommended for you

Anglo American, EDF partner on South Africa renewables