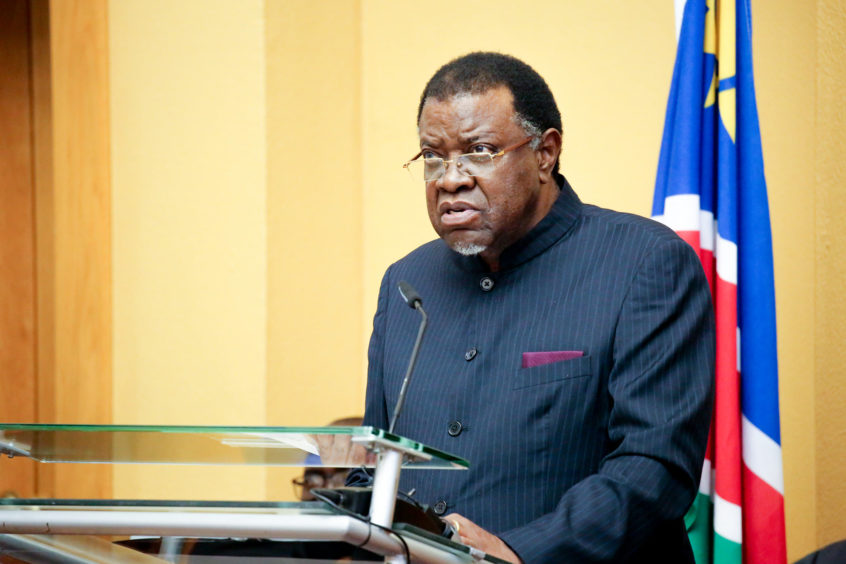 Namibia will receive N$100 million ($6.3mn) in concession fees from its preferred hydrogen bidder this year, President Hage Geingob has said.
Speaking in his New Year address, Geingob said this would provide "immediate relief" for Namibia's budget. The country has had a vision of a synthetic fuels industry, he said, and this converts this into "immediate foreign direct investment flows".
"We shall deliver Namibia's Green Hydrogen strategy, outlining a clear pathway to unlocking even greater investments and to establishing Namibia as a regional and global decarbonisation champion," the president said.
The Namibian government selected Hyphen Hydrogen Energy as its preferred bidder in November 2021. The proposed $9.4 billion project would be based in the southwestern Tsau Khaeb National Park. It would produce 300,000 tonnes per year of green hydrogen.
Hyphen expects to begin producing from its first 2 GW phase in 2026, costing $4.4bn. Expansion will bring renewable energy capacity to 5 GW, and electrolyser capacity to 3 GW, in the late 2020s.
Namibia launched its Harambee Prosperity Plan II in March last year. Among various issues, this set the aim of achieving a large, low-cost renewable energy development to produce green ammonia.
Economic returns
Geingob, in his New Year's address, said the prosperity plan had the objective of "jumpstarting Namibia's economic recovery and growth, and creating productive employment for our people, particularly for the unemployed youth".
Hyphen has said the project would create nearly 15,000 direct jobs during construction. During operations, it would have around 3,000 jobs. Of these jobs, more than 90% would be held by Namibians.
The president noted he had discussed green hydrogen at the United Nations in September and COP26 in November.
Geingob said he had made "significant progress" in marketing the country's potential. "This new industry will strengthen our renewable energy footprint, which will result in competitive electricity tariffs."
Namibia is expected to release a request for proposal for a second green hydrogen project early this year.
Recommended for you

Namibia: Shell and TotalEnergies giant oil discovery threatens resource curse