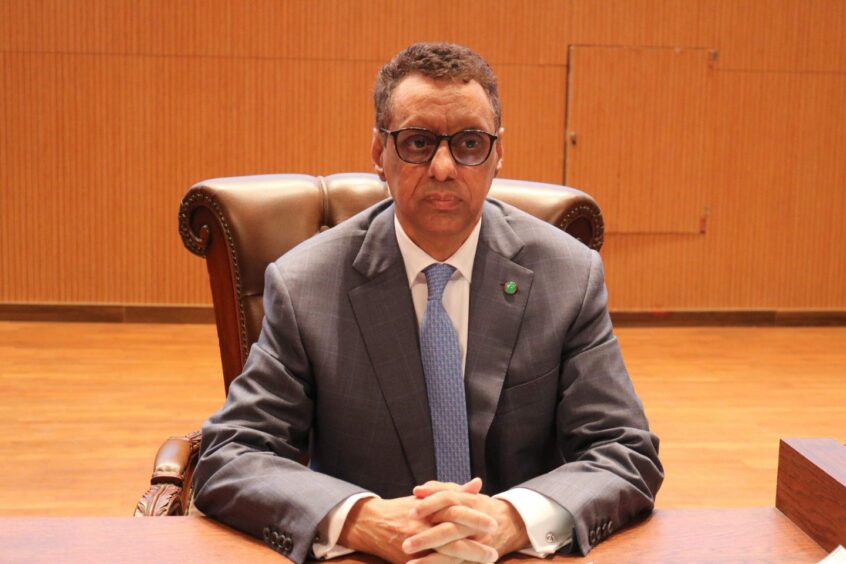 Mauritania has signed on to support three hydrogen projects, including Chariot's Nour plan, at a strategic meeting.
Mauritanian Minister of Petroleum, Minerals and Energy Abdelsalam Mohamed Saleh oversaw the forum, which involved a number of companies including BP, Kosmos Energy, Kinross, CWP Global, Chariot, TotalEnergies, Cairn Energy, the World Bank and Hydeal.
The meeting came at a "crucial stage" in the development of the world's energy sector, he said. It will "undoubtedly contribute to Mauritania's leadership in the energy scene at a time when the world is heading towards an energy transformation that we all hope will be just and sustainable".
Saleh went on to say the recommendations would help create a road map, setting out the plan for future developments.
Mauritania has set out a three step plan. The first phase will run to 2025. This involves working with partners such as BP, Kosmos and Cairn, to develop resources. The priority, Saleh said, would be to focus on oil and gas resources.
The second stage runs from 2025 to 2030. This will see it consolidate and expand its gas plans, but at the same time bringing in carbon reduction plans, particularly in mining, and starting up large-scale renewable projects. This will include carbon capture and storage (CCS), in addition to blue hydrogen.
From 2030 onwards the focus will be on green hydrogen and ammonia.
BP and Kosmos are working on the Greater Tortue Ahmeyim (GTA) LNG project. The first phase is around 75% complete, with the aim of reaching first LNG in late 2023.
Hydrogen deals
The ministry oversaw the signing of three memorandums of understanding (MoUs). Two focused on hydrogen and one on green steel.
Mauritania has approved framework agreements with CWP, on its Project Aman, and Chariot, on its Project Nour. The companies will have two years to develop these green hydrogen plans.
Chariot announced that it had completed its pre-feasibility study on Nour and it had signed the framework agreement.
Nour, Chariot said, could be one of the world's largest hydrogen projects with 10 GW of capacity by 2030. Mauritania has excellent renewable energy prospects and is close to the European market.
In addition to the export benefits, Nour could provide power to the national grid and various industrial activities, such as green steel.
Chariot could not carry out the Nour project alone, given a price tag that would run into the billions. As such, it is working to bring in a partner.
Australia's CWP signed up Bechtel in April this year to carry out conceptual and planning work on green hydrogen projects in North Africa. CWP said it aims to deliver first production by 2028.
Green steel
ArcelorMittal signed an MoU on establishing a steel unit with Mauritania's state-backed SNIM. The ministry said the project would involve the production of 2.5 million tonnes per year of "green steel".
The MoU was signed on the sidelines of the meeting in Nouakchott.
ArcelorMittal confirmed the MoU in a statement. It will carry out a pre-feasibility study over the next four to six months.
Iron produced direct "using green hydrogen will be a vital metallic for transitioning the steel industry to net zero", it said.
Appetite in Europe is growing to secure hydrogen supplies. "We should start thinking immediately about building pipes that will transport hydrogen from Mauritania towards Europe," the ministry's notes on the meeting quoted a HyDeal representative as saying.
At a distance of less than 5,000 km, it is generally thought that pipelines are a cheaper option for transporting hydrogen than converting it to ammonia and shipping as a liquid.
ArcelorMittal joined HyDeal Espana in February this year, part of the wider HyDeal plan. This aims to bring down hydrogen costs to 1.5 euros ($1.6) per kg by 2030. HyDeal Espana aims to begin producing green hydrogen in 2025.
Updated at 1:49 pm with comment from ArcelorMittal.
Recommended for you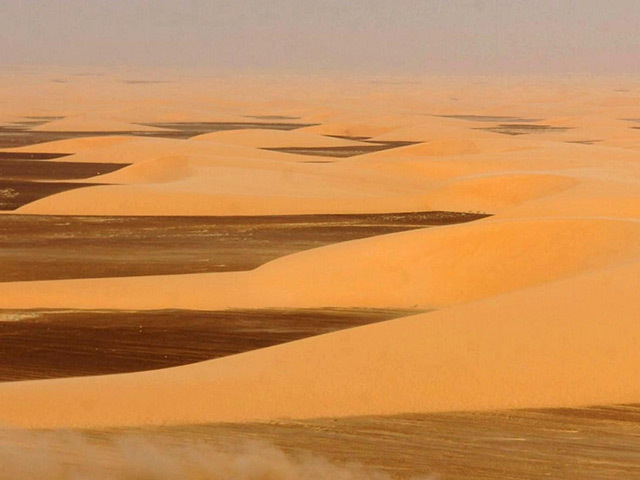 Mauritania signs green hydrogen MoU with German focus