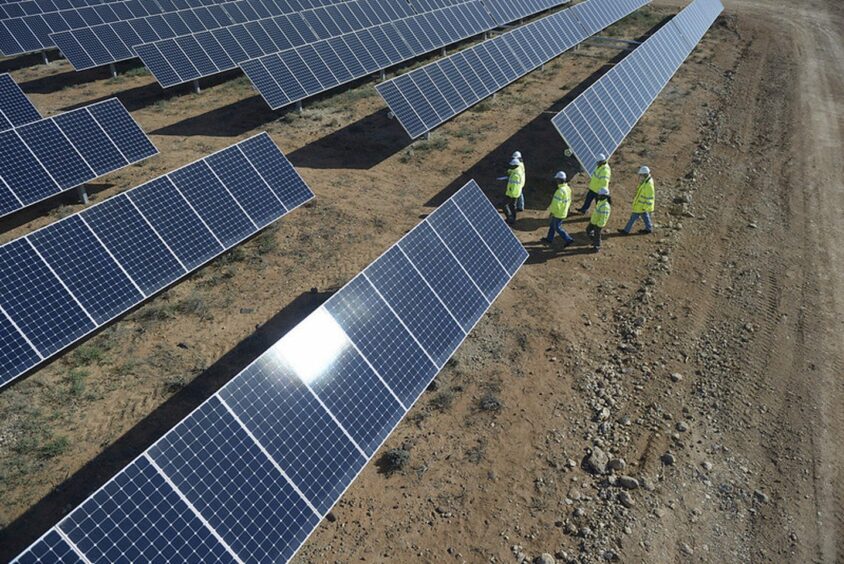 South Africa's Public Investment Corporation (PIC) has adopted a hydrogen investment strategy as it works to attract cash to the growing sector.
South Africa has the potential to be "one of the largest exporters of green hydrogen in the world", it said. The country requires more than $250 billion for its hydrogen economy.
South Africa is holding a hydrogen conference this week in Cape Town, with President Cyril Ramaphosa addressing attendees tomorrow.
A move into hydrogen will create a new economic area, it said, driving industrialisation, while generating new jobs and local manufacturing.
South Africa has attractive solar radiation levels and large areas of coastline, for wind installations. Investing in hydrogen provides a "relatively affordable way to store and transport the excess energy produced from these sources".
Currently, the country needs more power than it has, with various coal facilities coming to the end of their operations. Moving into renewable energy will see power generation becoming more intermittent and therefore storage will be essential.
The country also has the world's largest platinum group metals resource, used in electrolysers.
Investing in hydrogen will have a "positive impact on society, the planet and its clients' portfolios", PIC said.
"The South African government, through its Hydrogen Roadmap, has identified hydrogen as a possible investment avenue," said PIC specialist Sekgoela Sekgoela. "Hydrogen promises to be the next frontier in clean energy technology due to its extensive value chain applications."
On the road
The government released a feasibility study in October 2021, setting out the case for three hydrogen hubs in the country's east. It published the Hydrogen Roadmap in February this year.
A local NGO, Fair Finance, published an assessment critical of PIC's approach to financing earlier this month. While "PIC finances renewable energy, it continues to promote the fossil fuel industry all while using public money", it said. "The PIC can do better to align its investment portfolio with South Africa's goal to take urgent action to combat climate change".
Ramaphosa visited the UK last week and held talks with Prime Minister Rishi Sunak on various issues, including hydrogen investments.
Recommended for you

Shell, Total appraisals under way off Namibia