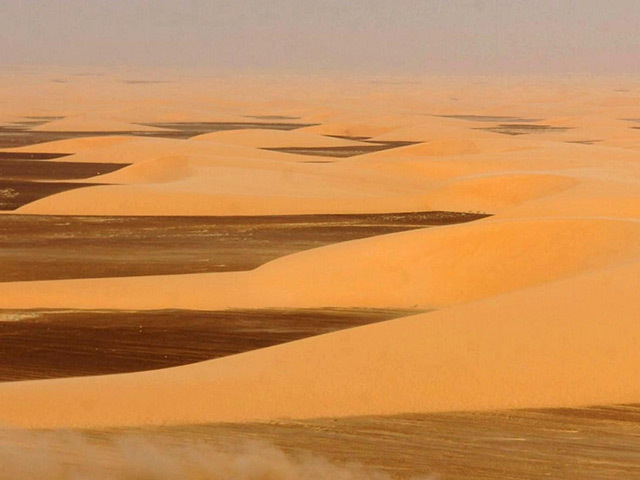 Mauritania has signed a memorandum of understanding (MoU) with Infinity Power. The plan covers the development of a green hydrogen facility, producing up to 8 million tonnes per year.
Infinity is a joint venture of Egypt's Infinity and Abu Dhabi's Masdar, plus Germany's Conjuncta.
Mauritanian Minister of Petroleum, Mines & Energy (MPME) Abdessalam Ould Mohamed Saleh signed the MoU today, with Infinity Power's Mohamed Ismail Mansour and Conjuncta's Stefan Liebing.
The venture plans to build the hydrogen plant northeast of Nouakchott. It would have 10 GW of electrolysers, producing 8mn tpy of hydrogen. The first phase would have 400 MW of capacity and start up in 2028.
"Our country is determined to play a leading position on the global map of the green hydrogen economy in the coming decades," said the minister. "We strongly believe that the development of the green hydrogen industry in Mauritania will bring environmental, economic and social benefits to our country and the world."
He went on to welcome the "deep relationships" into the European market, particularly in Germany.
Continental links
Infinity Power's Mansour said the project would provide "clean renewable energy to the region and the "entire continent of Africa".
Conjuncta's Liebing said Germany would act as a "technology provider and a potential offtaker of green energy. It is by far the largest bilateral investment project ever and we look forward to making it a success story that will attract a lot more business activities between the two countries."
Mauritania has set out plans for a number of green hydrogen projects. In November, at COP27, it announced an agreement with BP to explore such projects. Furthermore, Total Eren has signed up to back Chariot's plans.
Mauritania's MPME held a workshop on March 7 to look at local content and the Nour project.
Recommended for you

Infinity Power completes Lekela acquisition