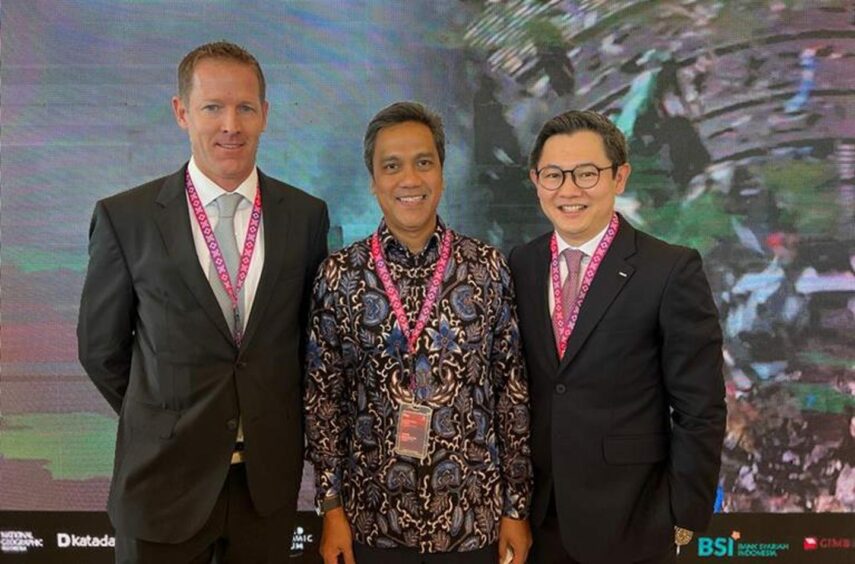 Three of East Asia's leading energy and infrastructure groups have signed a new agreement to explore the development of green hydrogen and ammonia projects in Indonesia.
Pertamina Power Indonesia, Keppel Infrastructure, and Chevron (NYSE:CVX), have signed a joint study agreement (JSA) to explore the potential for the new energy schemes in Sumatera, Indonesia.
The signing of the JSA took place at the country's Business 20 (B20) Investment Forum, held in conjunction with the B20 Summit in Bali.
Under the terms of the JSA, the three would explore the feasibility of a green hydrogen plant capable of producing at least 40,000 tonnes per annum, powered by 250-400MW of geothermal energy in its initial phase.
The facility could have the potential to scale up to 80,000-160,000 tonnes per annum, depending on the availability of geothermal energy and market demand.
It comes as the International Energy Agency (IEA) forecasts that to hit its 2060 net zero pledge, Indonesia will need to almost triple energy investment by 2030.
In practice that represents an extra $8 billion in investment a year by the end of this decade compared with a business-as-usual pathway.
In a statement the consortium said the proposal would draw on the "complementary strengths" of Pertamina, the largest energy company in Indonesia, Keppel's record in delvering major infrastructure projects and Chevron's experience as an energy multinational.
Pertamina chief executive Dannif Danusaputro said: "The development of green hydrogen and green ammonia holds a significant role in Indonesia's Net Zero Emissions roadmap. And with its potential, we believe that Indonesia will also play a key role in green hydrogen production in Asia. We are very excited with this strategic collaboration as we know that Keppel and Chevron are reputable companies and have the same vision in energy transition as we do."
Austin Knight, vice president of hydrogen at Chevron New Energies also commented: "We have a long history of working in Indonesia and with Pertamina, and a growing relationship with Keppel Infrastructure.
"We look forward to leveraging our collective strengths to study and evaluate lower carbon opportunities for the region. Chevron's strength has always been solving big, complex energy challenges, and creating a lower carbon future is the opportunity that motivates us. As part of this effort, we must work together to identify new, innovative ways of producing and delivering ever-cleaner energy to a growing world."
Keppel Infrastructure CEO Cindy Lim added that the "collaboration will broaden Keppel Infrastructure's geographical footprints to create and capture more value arising from the global commitment to net zero and its energy transition."
Recommended for you

Eneco moves closer to Rotterdam green hydrogen electrolyser construction