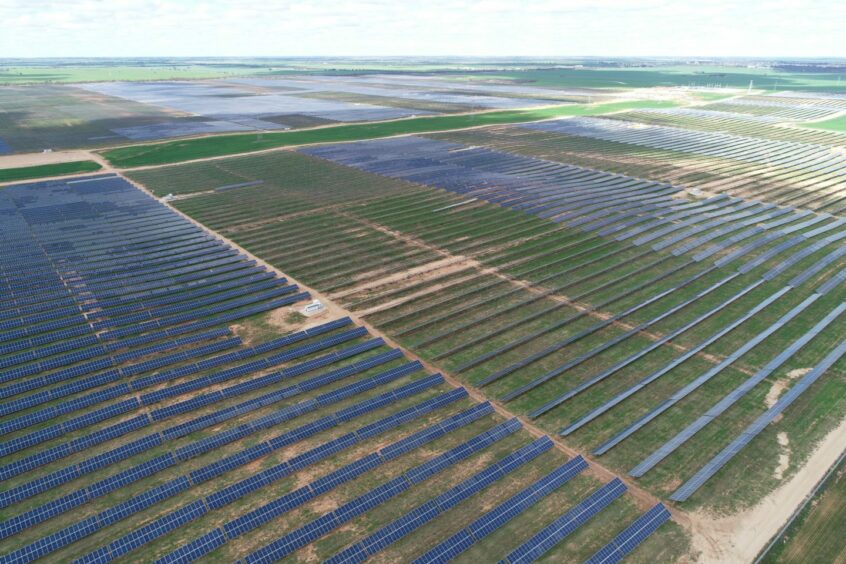 Total Eren has left a partnership to develop the HyEnergy scheme but will continue with plans to build gigawatts of green hydrogen capacity across the country.
The renewables arm of French supermajor TotalEnergies announced the opening of its fourth office in the country last week, with a new location in Perth, Western Australia (WA), which it said would be dedicated to leading development of renewable hydrogen projects.
However, it also confirmed its withdrawal from a partnership agreement to develop the HyEnergy project – a wind and solar-powered hydrogen production and export facility near Carnarvon.
With a team of over 40 renewable energy experts in Australia, Total Eren said it had now secured a development pipeline with up to 30 GW of hydrogen generation capacity over the past 18 months.
Identified and developed internally by the team, these schemes are located across the Northern Territory, Queensland, South Australia and WA.
Total Eren said it hoped to play a "pivotal role" in the WA Government's Renewable Hydrogen Strategy and Roadmap, with a particular focus on domestic supply and export opportunities.
"Australia is key in Total Eren's global strategy. The continued growth of our team in Perth is a demonstration of our commitment to advancing our H2 pipeline in Western Australia and our collective global expertise to deliver the lowest cost of energy for the hydrogen future" said Total Eren chief executive David Corchia.
The company already owns and operates the 256-MW Kiamal Solar Farm – the largest such development in Victoria – and is now advancing the 194-MW Kiamal Stage 2. Featuring Australia's first DC-coupled inverters and up to 300 MWh of combined energy storage capacity, the project is expected to begin construction this year.
HyEnergy update
At the same time, the group confirmed that a binding term sheet between Total Eren Australia and Province Resources expired on 16 February and has not been extended, meaning the supermajor will walk away from co-developing the planned HyEnergy scheme.
Speaking during an investor call last week, Province managing director and CEO David Frances said: "I think the main misalignment is that Total Eren have a large portfolio of projects that they're looking to develop.
"We have one obviously which is our main focus and we intend to drive that as fast as we can forward. Obviously, Total have to split their time over numerous projects and I think let's say the focus was perhaps elsewhere."
Mr Frances said much of the "misalignment" had come from the two companies' differing visions on the timing and development of the project.
Province will now progress the scheme without the backing of Total Eren, with Mr Frances saying the company had been approached by other partners and would be free to pursue those in April, once clear of the terms of an MoU.
Recommended for you

Couche-Tard to buy TotalEnergies assets for $3.3 billion