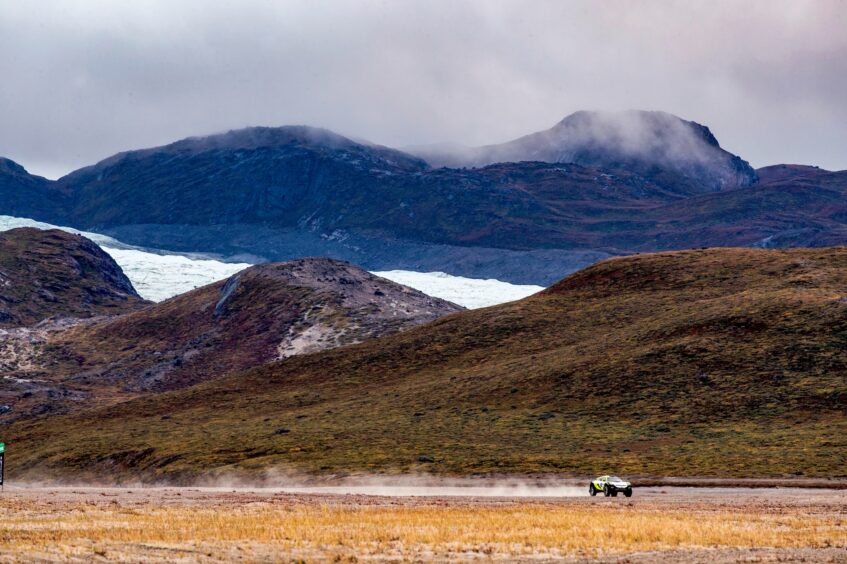 Andretti United have won the electric car Extreme E race in Greenland, in the team's first win for the season.
The UK's Catie Munnings and Sweden's Timmy Hansen took first place for Andretti, seeing off Rosberg Xtreme Racing's Johann Kristoffersson and Molly Taylor.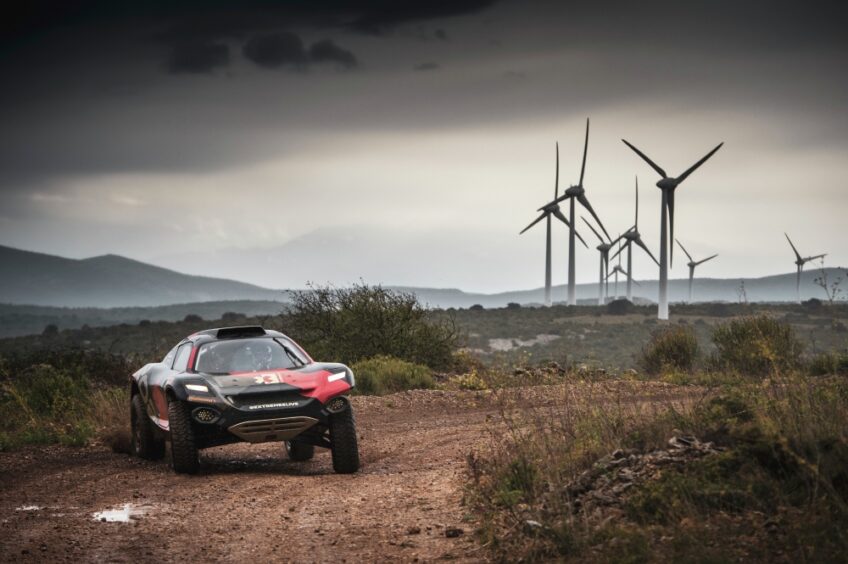 Riding over rough terrain, at high speeds, proved to be too bruising for the Rosberg car. In the closing moments of the race, the Andretti and Rosbergy cars made a number of jumps – with the latter coming off the worse for wear after pushing too hard.
"It feels awesome! It's been a great afternoon and day! We've both had great races today and we had to work really hard for it. Catie [Munnings] did an amazing job both times," said Hansen. "We both were involved in very close battles with the Rosberg X Racing car both times, it just feels incredible to be here."
He went on to note the challenges of carrying out such a race in Greenland. "We are in the middle of nowhere in Greenland. Kangerlussuaq has I think 500 people living here and we arrived and everyone is doing their part. Pulling this massive event together is an incredible achievement and I think we are all the winners today."
Changing lanes
Munnings also noted the difficulties of the course when driving. "I think what was interesting was that it literally changed every time you saw it.
"Every car would chuck out massive rocks and so your line might not be there so it was a very spontaneous style of driving and I also found it very hard to judge what the correct speed was, you have to think a lot more, especially if you're the first driver."
While Extreme E has compared its races to "Star Wars Pod Racing meets Dakar Rally", it has also highlighted concerns around climate change. The organisation has encouraged its fans to call for action from politicians and shift to electric vehicles.
On the road
The Greenland leg follows races in Saudi Arabia and Senegal. The next leg will take place in Sardinia.
All the cars participating in the championship are the same, a fully electric SUV called the Odyssey 21. Despite weighing 1,780 kg, the 400 kW output allows the vehicle to go from zero to 62 mph in 4.5 seconds.
AFC Energy supplies the offgrid power required to keep the e-SUVs running, via a hydrogen fuel cell. The company struck a deal with Extreme E in July 2020 and spent six months of engineering to provide a fuel cell system.