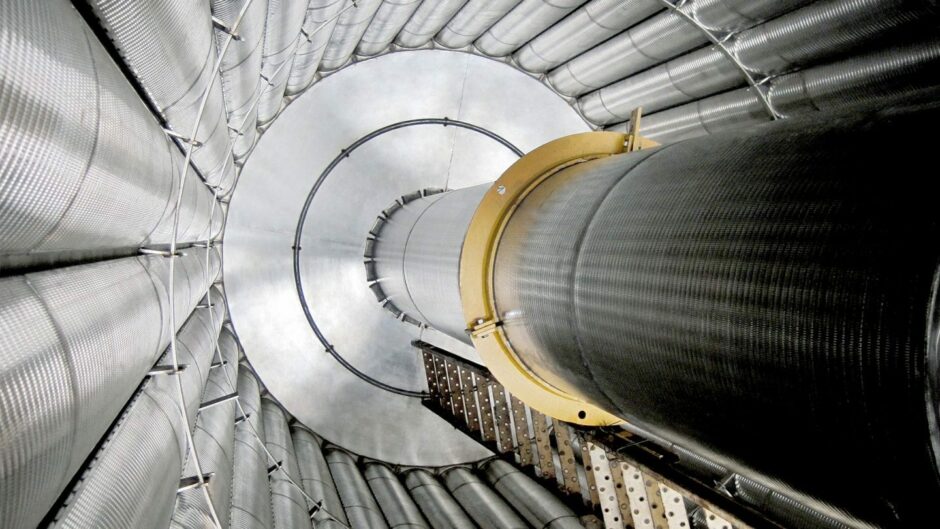 Europe has set a course that puts hydrogen at the heart of its demand plans in the future. However, government targets can only get the industry so far – and import projects face challenges in execution.
The REPowerEU plan, set out in 2022, set the target of producing 10 million tonnes per year of low-carbon hydrogen, with imports of a similar volume.
Companies have signed a number of agreements with the aim of capturing this import market, but progress remains slow. To secure imports of low-carbon hydrogen – with the emphasis on green, from renewable sources – it requires the creation of a new market, with all the commensurate challenges.
While the European Union has long made the energy transition a cornerstone of its goals, Russia's invasion of Ukraine in February 2022 accelerated plans. Suddenly, discussion of energy security became just as – if not more – important as tackling emissions.
Scaling up
Global production of green hydrogen in 2022 was "a couple hundred kilo tonnes" Topsoe CCO of power-to-X Sundus Cordelia Ramli noted. Scaling this up to reach the 20mn tpy by 2030 that the EU is targeting is ambitious, she said.
"However, the market is scaling up, lawmakers are speeding up and funds are being committed towards partnerships with future exporting nations," Ramli continued.
There are "vast sums" of government stimulus going into European and global hydrogen markets in a bid to secure private investment, AFC Energy CEO Adam Bond said.
"The gap between 'plan' and 'actuality' is transitioning from a question of technology to one of political will and regulatory will," Bond continued. "The interface between hydrogen supply and demand remains a challenge in reaching final investment decisions on new hydrogen projects."
Europe and Asia will need to import low-cost hydrogen from other regions in order to meet their targets, he said.
"With a sizeable volume of hydrogen likely to be imported as carrier fuels, such as ammonia, the ability to utilise this ammonia or convert it back to hydrogen is a growing market of investment potential. At present, Europe is ill-prepared to exploit the increase in ammonia imports due to a lack of cracker capacity; a technology that has faced limited demand and negligible investment in recent decades," the AFC executive said.
The missing link
One common theme that emerged in conversations on the topic has been the mismatch between what hydrogen producers need, and what offtakers are willing to offer.
"Small offtakers may want to test the market, with perhaps a first smaller contract for three to five years, while producers need a longer term deal to build their multi-billion project," said the Port of Antwerp-Bruges' hydrogen program manager Maxime Peeters.
Another mismatch is in pricing, Peeters continued. "We know the cost of production quite well, but what is the price of green ammonia, since there is no market yet? And the willingness to pay a premium for low-carbon or green is largely still unclear in the market."
Initiatives such as H2Global and the European Hydrogen Bank can play a role. They can "aggregate demand, connect it to production capacity and deploy public money – if needed – in the start up phase to bridge the initial cost-gap", Peeters said.
Industrial demand
The European Hydrogen Backbone (EHB) has also seen the challenges in this "chicken and egg" problem. "Hydrogen demand remains limited and, without demand, investments are too risky for wide-scale hydrogen production that could lower costs," the organisation said.
"Nevertheless, the EHB has the potential to revitalise Europe's industrial economy whilst ensuring energy system resilience, increased energy independence, and security of supply across Europe." To accomplish this, though, requires "close collaboration" between EU members and neighbouring countries, in addition to a stable regulatory framework.
EU targets do help set the goal posts, but on their own will not provide sufficient impetus. Topsoe's Ramli noted the additional target of 42% of hydrogen used in industry coming from renewable sources by 2030.
"There's also see a growing demand in the maritime sector, however this sector will be more prone to green hydrogen's derivatives such as green ammonia and eMethanol. Also aviation and long-haul transportation are looking into green hydrogen and its derivatives," she said.
Port plans
It seems likely that one way in which to trigger the development of hydrogen projects is by providing surety on demand. Ports can play this role, providing transportation access and sites for industrial hubs.
REPowerEU has set out that developing port infrastructure is of "critical importance" in boosting demand to 20mn tpy by 2030.
A recent study from Deloitte Belgium Energy forecast port areas could account for 42% of total hydrogen demand in the EU by 2050. This could reach 22mn tpy.
Ports, the study said, could "play a key role as energy transit hubs in facilitating the import of hydrogen and subsequent transportation to multiple end-users in the wider port areas and/or into the hinterland".
The Port of Antwerp-Bruges is making plans to capture its part of this new market. Peeters said there were plans to expand existing offtake capacity.
"Methanol, ammonia and LNG are imported for use in Belgium or for transit to Germany," he said. There are plans to expand hydrogen carrier import, adding 40-60 TWh of carrier capacity by 2030, he said. Further expansion will come in the next decade.
The primary focus is on ammonia but there is scope for other hydrogen carriers as well. "Local production of blue and green hydrogen is also starting up in 2024 to 2026. However, imports will be key. We have the ambition to be a pioneer in this space," he said. "To remain a feedstock import and production hub for Europe and for the German market. We can see the demand is going to be big."
Piped plans
For import plans to succeed, costs of green hydrogen must be competitive. In the first remove, this is likely to give the edge to pipelines for transportation, Topsoe's Ramli said.
"The development of a robust infrastructure for transporting and storing hydrogen will be essential to enable the import of green hydrogen into the EU. This will require investment in pipelines, storage facilities, and other supporting infrastructure."
For now, the "EU is simply not on track to have an operational hydrogen pipeline network by 2030", Ramli said. "Accelerating pipeline development could reduce import costs by at least 20%, compared to transporting green hydrogen or ammonia by ship."
The EHB made a number of calls in order to put the EU on track to achieve its 2030 target. Unbundling rules, unlocking financing, simplifying permitting, integrating system planning and intensifying partnerships with new suppliers would all play a role, it said.
"Technically, we do not see challenges that cannot be overcome to convert existing natural gas infrastructure to hydrogen," the group said. The challenges are "mostly around the regulatory context", such as who would own and operate future pipelines, and at what point pipelines might move from natural gas service.
"The upcoming EU Gas Package regulation should provide important guidance here," the EHB said.
Sourcing supplies
European interests have picked out a number of countries as potential hydrogen exporters. The extent to which export plans will gain traction is not yet clear. The African Hydrogen Partnership (AHP), for instance, focuses on domestic supplies.
"In the short term – but this is likely to be the case in the longer term too – the AHP is focused on the production of green hydrogen in those regions in Africa where that hydrogen will be consumed," it said. The organisation quoted IRENA as saying that, by 2050, three quarters of global hydrogen production would be used locally, rather than traded internationally.
Green hydrogen used in Africa could help tackle access to power and provide an alternative to diesel. "The AHP expects locally produced green hydrogen to be of particular importance to Africa. It could bring great change to those African countries able to produce green hydrogen and to their people."
Exports will hinge on how efficient the trade can be, and what the trade-offs involved are.
Dr Richard Blanchard, head of energy research at Loughborough University, raised the question of water availability in sub-Saharan Africa.
"It might be possible to generate electricity from [solar] PV in North Africa and Southern Europe and transmit by HVDC to more northern parts of Europe, where there is generally more water that could be used to generate hydrogen," Blanchard said.
The Loughborough academic went on to note that it took less energy to manufacture green hydrogen than ammonia. However, it is more of a challenge to compress hydrogen for transport.
Competition
Exporting countries will need to have substantial renewable power generation, Topsoe's Ramli said.
She named potential suppliers as Australia, Chile, Morocco, Namibia, Egypt and the United Arab Emirates.
"We also expect production of hydrogen in the USA on account of the Inflation Reduction Act [IRA], and this surely supports the plausibility of the hydrogen import target – as long as US and EU can make concessions to each other," the Topsoe executive said.
Given the cost advantage of pipelines, Norway has an advantage in supplying hydrogen into the EU.
The supply chain will struggle as global demand for hydrogen increases in the next few years. The result is likely to be inflation. Blanchard noted demand for electrolysers being one such issue.
"There are demands from other parts of the world like Australia. These want to ramp up green hydrogen and ammonia production for Asian markets," he said.
It feels unlikely that the EU will achieve its 2030 targets for hydrogen imports, given the challenges. However, political will for the commodity is clear and future demand will only grow.
Recommended for you

Kellas Midstream secures first hydrogen customer for H2NorthEast