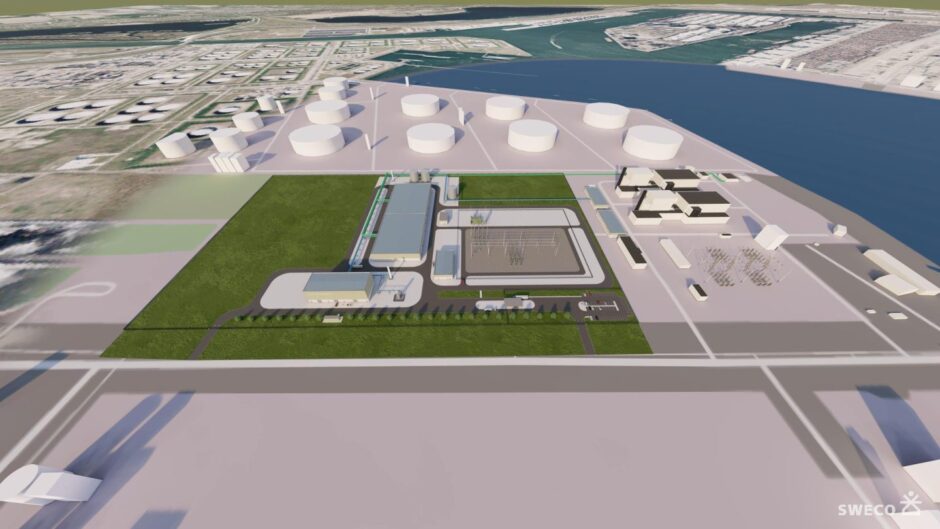 Dutch energy company Eneco has submitted a planning application for the construction of its proposed green hydrogen production plant in Rotterdam's Europoort industrial area.
The 800MW 'Eneco Electrolyser' project will produce green hydrogen using renewably generated electricity from wind farms and solar parks.
An electrolyser is a hydrogen plant that splits water into hydrogen using electricity.
Subject to planning approval, Eneco said it expects construction on the project to begin in 2026 and the hydrogen plant is due to start operating in 2029.
Hydrogen produced at the Rotterdam plant will be targeted at replacing the use of natural gas in the industrial and electricity sectors, Eneco said.
Eneco is collaborating on the project with its parent firm, Japanese conglomerate Mitsubishi, through the Eneco Diamond Hydrogen joint venture.
Green hydrogen 'essential' for transition
Eneco chief executive officer As Tempelman said producing green hydrogen is "essential for a successful energy transition".
"When direct electrification is not possible, green hydrogen is a good and sustainable alternative, both as a raw material and as a fuel," Mr Tempelman said.
"Investing in green hydrogen is an important part of our strategy and it pleases me that we can now take concrete steps towards this."
Eneco will develop the proposed electrolyser next to its existing Enecogen power station in Europoort, allowing for costs and time savings through using shared infrastructure.
With a planned eventual capacity of 800MW, the plant will be able to produce roughly 80 kilotonnes of hydrogen each year depending on renewable energy availability and industrial demand.
Eneco said the hydrogen plant forms part of its One Planet Plan, which aims to make the company and its customers climate neutral by 2035.
The Netherlands has set a target to increase green hydrogen production capacity to 4GW by 2030.
Meanwhile, the EU has set a target to produce 10 million tonnes of renewable hydrogen by 2030 under its REPowerEU plan.
Environmental campaigners say the benefits of the EU hydrogen plans are unclear and some projects may never come to fruition.