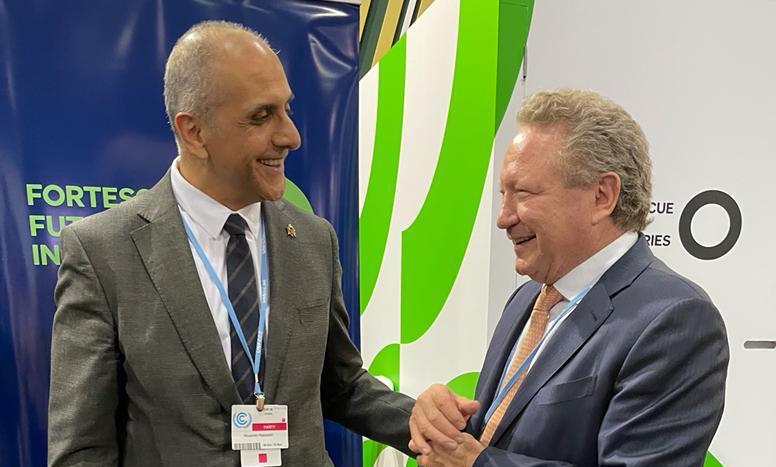 Fortescue Future Industries (FFI) has struck a deal to carry out studies with Jordan on green hydrogen.
The Australian company said large-scale wind and solar projects could drive hydrogen production.
"This is an exciting opportunity for Jordan to become a leader in the green energy sector through the creation and exportation of green hydrogen," Jordanian Minister of Environment Dr Muawieh Khalid Radaideh said.
The country has "incredible renewable energy potential", the minister said. It has "the potential to become a leader in producing and exporting green hydrogen and green ammonia. The kingdom is committed to a greener future, and our partnership with FFI is part of our dedication to an energy transition."
FFI's CEO Julie Shuttleworth welcome the deal, saying Jordan had shown great leadership in renewable energy projects. "Jordan's solar and wind power, located close to an operational port, makes an attractive location for production of green hydrogen and green ammonia," she said.
FFI will have an initial area of 450 square km for potential solar production and 1,000 square km for wind. It also covers a 1.5 square km area in an industrial zone, which would hold production facilities.
FFI will carry out a study on the area's potential. Following this, the two sides may reach an investment agreement to develop a green hydrogen – and potentially a green ammonia – facility.
Global plans
Shuttleworth has been attending COP26 this week, as has FFI's chairman, mining magnate Andrew Forrest.
The FFI CEO said green hydrogen was a "practical, implementable solution that will decarbonise heavy industry and create jobs globally now". Fortescue intends to decarbonise its solutions by 2030. It will use renewable energy, in addition to green hydrogen and green ammonia to execute this plan.
FFI announced a deal on October 31 to become the UK's largest supplier of green hydrogen. It agreed to supply JC Bamford Excavators and Ryze Hydrogen. JCB and Ryze will buy 10% of FFI's global green hydrogen.
It aims to produce 15 million tonnes per year of hydrogen by 2030. This will rise to 50mn tpy in the following 10 years.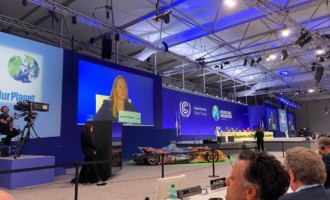 Recommended for you

Australia primed to become green hydrogen powerhouse