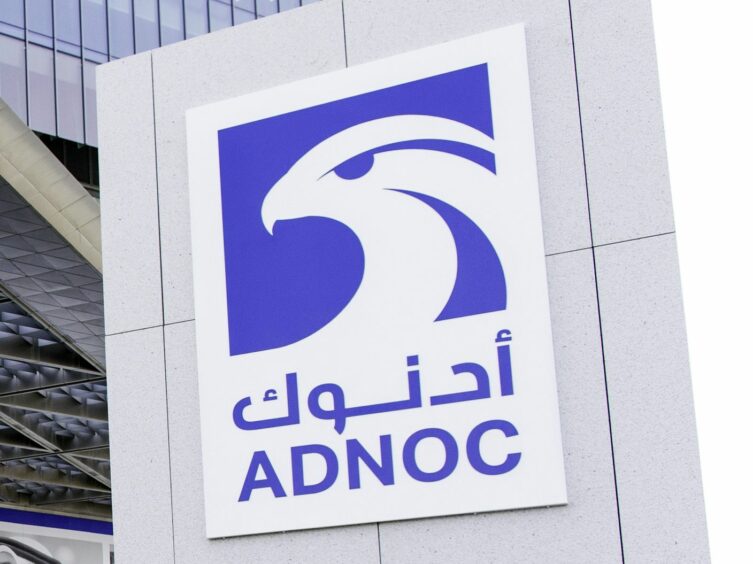 Adnoc and TAQA have set out a plan to take a leading stake in Masdar's renewable energy and hydrogen businesses.
At a meeting today, the Abu Dhabi-based companies set out their plans. They aim to more than double capacity, from 23 GW to more than 50 GW by 2030.
TAQA will take a 43% stake in Masdar's renewable energy business, while Adnoc will take 24%. Mubadala will keep a 33% stake.
Adnoc will take the leading role in Masdar's green hydrogen business with a 43% stake. Mubadala will keep 33% and TAQA 24%.
Adnoc head Sultan Al Jaber described the three-way agreement as a "historic collaboration".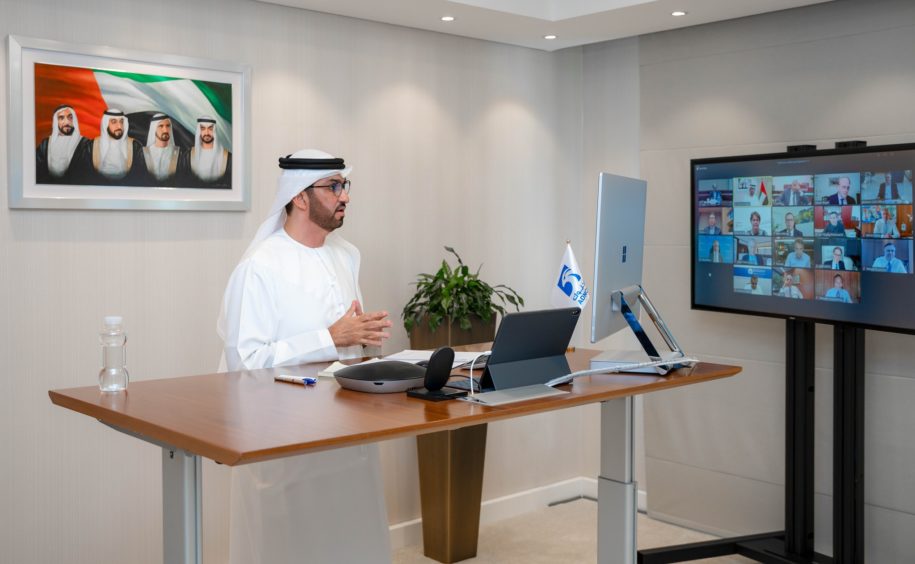 The deal puts Adnoc at "the forefront of the global energy transition and marks our entry into the international clean energy space. Through our direct interest in Masdar, and in close collaboration with our partners, Adnoc will further capitalize on the many exciting local and international renewable energy and hydrogen opportunities."
TAQA chairman Mohamed Alsuwaidi said the deal would pave the way to reach renewable capacity of 50 GW by 2030.
"This clean power capability and the opportunity to tap into the expertise in this partnership will also enable us to become a world leader in green hydrogen," Alsuwaidi said. "We will be a true national champion for the UAE in developing clean energy solutions at home and around the world."
The next step will require detailed agreements and the completion of various requirements, including third party and regulatory approvals.
The Masdar partnership builds on previous agreements. In January this year, Mubadala, Adnoc and ADQ – TAQA's main shareholder – agreed on the Abu Dhabi Hydrogen Alliance. Adnoc and TAQA agreed to launch a renewable energy venture in November.
Reserve boost
The deal was signed at the United Arab Emirates pavilion at Expo 2020. Abu Dhabi Crown Prince Mohamed bin Zayed witnessed the signing. Al Jaber, Mubadala's managing director Khaldoon Khalifa Al Mubarak and Alsuwaidi signed the agreement.
Also at Expo 2020 Dubai, Adnoc's board announced it had increased its reserves. It has added 4 billion stock-tank barrels of oil and 16 trillion cubic feet of gas.
This addition boosts the UAE's reserves to 111bn barrels of oil and 289 tcf of gas. Adnoc added 22bn barrels of unconventional oil in 2020 and 2bn barrels of conventional reserves.
The company's five-year spending plan was set at $127bn for 2022 to 2026. Of this, $43.6bn is expected to flow back into the UAE through Adnoc's in-country value (ICV) programme.
Among its plans, Adnoc intends to double its LNG capacity from 6 million tonnes per year to 12mn tpy. This expansion will tap into Adnoc's gas growth strategy, which will add new developments of 3 billion cubic feet per day, plus associated gas.
Masdar
Speculation around Masdar's future had grown when ACWA Power held its IPO in Saudi Arabia in October.
Masdar has four projects in the UK: Dudgeon offshore wind farm, Hywind, the London Array and Batwind energy storage.
The UAE established Masdar in 2006 in Abu Dhabi, with a focus on clean energy and sustainable urban development. The company is considered to be a pioneer in the Middle East, given this focus. It is now operating in more than 30 countries with around 13 GW of renewable energy.
While it has substantial renewable power holdings, it is also working on the broader spectrum of tackling social problems, it has said. These include sectors such as mobility, waste management and improved design of buildings.
Initially it focused on the United Arab Emirates before expanding into Saudi Arabia, Morocco and Egypt. It has continued its growth, stretching from the US, to Poland, to the Seychelles and into the South Pacific.
Masdar City will remain under Mubadala's ownership.