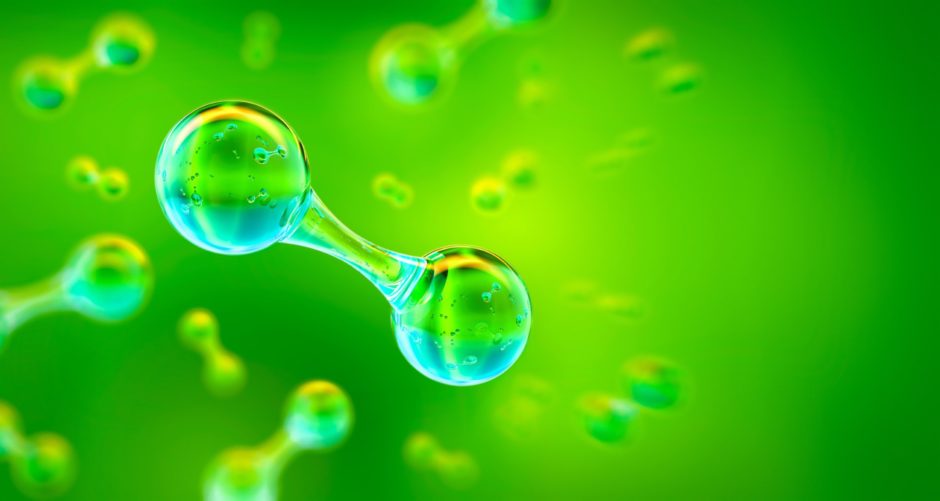 With any energy transition, there is a need to bring about wholescale change, from the up, to the mid and the downstream.
The UK Government has set out its hopes to secure a world-class hydrogen industry as part of its 10 point plan. And Westminster is priming the pump, largely through a £240 million Net Zero Hydrogen Fund.
While the ambition is world class, the amount of cash the government has spoken of is below commitments from other countries, such as France and Germany.
The UK clearly intends that industry will provide the other piece of the puzzle, leveraging government support to press ahead with major hydrogen plans.
It is not just a question of forking out cash, though. Other incentives can drive the move into hydrogen.
Incentives
Speaking at session one of Energy Voice's Tracking Transition series on hydrogen in April, Orsted's vice president for UK offshore, Benj Sykes, pointed to the possibility of contracts for difference (CfD) being a tool in the government's box.
CfDs have been used to great effect in bolstering offshore wind developments in the UK, an area in which Orsted has significant expertise.
In offshore wind, prices have come down so fast that the sector seems to be on the verge of being subsidy free.
Something similar for hydrogen would be fairly straightforward. Sykes said: "It just needs to be enough to get these early projects going."
He went on to say there was a need to convert the enthusiasm for hydrogen into actual projects.
"Our focus very much is on making sure that those early mechanisms are in place that will force the technology cost curve to come down, while we sort out that wider, longer term framework," he said.
Costing carbon
In any discussion about price, though, we should be clear about what is included in the cost. Saying grey or brown hydrogen is cheaper than green hydrogen misses the price of carbon, explained Mark Lewis, chief sustainability strategist at BNP Paribas Asset Management.
Green hydrogen is a key part of the European Union's plans for net zero. Lewis, in research published in October 2020, said carbon prices at the EU ETS would have to reach a price of 42-55 euros per tonne to put the sector on track for 2030.
At the time, carbon prices were around 27 euros. Prices passed Lewis' 42 euro level in mid-April and have continued to rise.
In effect, the inclusion of carbon prices in the production of grey hydrogen puts the sector well on the way to incentivising green hydrogen.
The UK government put out its own strategy for emissions trading in May. The government has explicitly aligned the cap and trade system with its net-zero aspirations, with a significant tightening expected in 2023.
It is not yet clear how this may align with the EU's trading system.
Projecting plans
Another lever to be considered when assessing the business case for hydrogen is around investor appetite.
Companies cannot get away with chasing the lowest cost future. In order to secure finance, whether debt or equity, investors are increasingly concerned with ESG metrics.
NatWest, for instance, has said it will no longer provide lending or underwriting to energy companies unless they have a "credible transition plan" in line with the Paris Agreement. NatWest is not alone in such a pivot.
Oil and gas companies can transform themselves into hydrogen companies to head off some of this criticism, a recent example of this being Suncor, the world's top oil sands company
Setting out plans to team up with ATCO for a blue hydrogen project, Suncor said the move would advance Alberta's hydrogen strategy and make a "sizeable contribution" to Canada's net zero ambitions – while also creating jobs.
Dan Brock, a partner at the Toronto office of international law firm Fasken, said it has become a case of "transition or die" for the energy companies.
"Hydrogen is the lesser evil of electrification for them," he said. "In the transportation sector, the transition to a hydrogen-based vehicle is an opportunity for energy companies to produce the fuel that can be consumed. It also gives a purpose to preserve their forecourts and their retail operations."
Financing hydrogen projects and the deployment of infrastructure will be the focus of session two of the hydrogen series with speakers from Deloitte, Fasken, Neptune Energy, Equinor and BlackRock. Register for free at: https://www.trackinghydrogen.com/