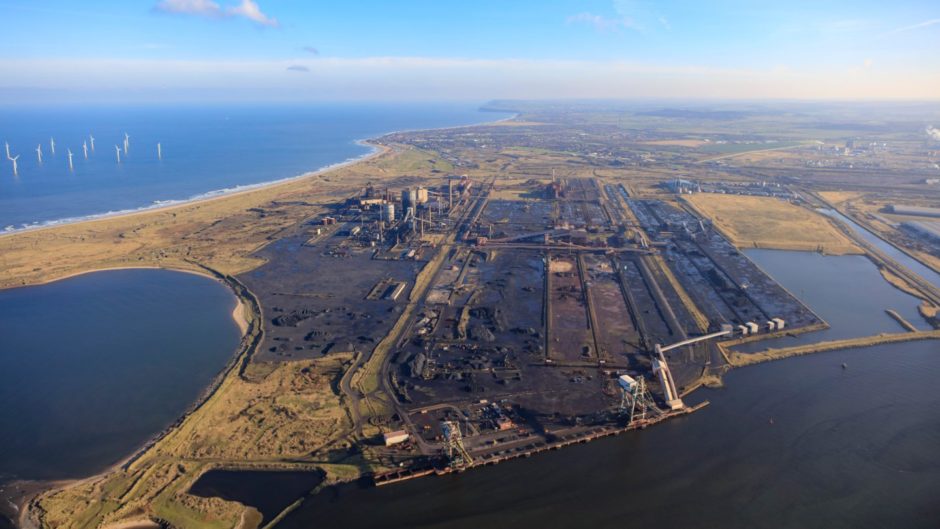 A war of words is raging over blue hydrogen.
Environmental groups and scientists have portrayed it as a Trojan Horse that would let E&P firms keep producing gas, at a time when opposition to fossil fuels is rising.
Blue hydrogen involves using steam to convert natural gas into hydrogen and carbon dioxide which could be stored underground.
Backers say sequestration makes the process "clean", but sceptics aren't buying it — they argue that methane can leak during extraction and that CCS is unreliable.
Green groups pressed their case last month by warning business secretary Kwasi Kwarteng that public money must be focused on green hydrogen, produced from renewables.
Critics also point to the All-Party Parliamentary Group on Hydrogen's sponsorship by the likes of BP and Equinor as a sign that lobbying for funding is ratcheting up.
More than £170million has been injected by government into blue hydrogen but far less into kick-starting green.
It is no secret that E&P companies want government and taxpayer support for their hydrogen and linked-CCS schemes, which will absorb a lot of capex.
The North Sea Transition Deal ought to provide some of the "revenue mechanisms" and frameworks which would get projects off the ground.
Few traditional oil and gas companies are doing more in the UK blue hydrogen and CCS space than BP, which has dabbled with the idea for two decades.
The first attempt, a £500m project centred on Peterhead power station and the Miller field was cancelled in May 2007.
It is now planning the UK's largest blue hydrogen production facility on Teesside.
H2Teesside (H2T) is targeting 1 gigawatts of hydrogen production by 2030. This would cover off 20% of the government's target of 5GW by the same year.
And the project would be integrated with the BP-led Net Zero Teesside and North Endurance Partnership CCUS projects. Their aim is to store the carbon dioxide offshore in the Endurance reservoir.
Louise Jacobsen Plutt, senior vice president, hydrogen and CCUS at BP, said the initiatives on Teesside would really help customers decarbonise.
As home to five of the UK's top 25 emitters, Teesside needs help in that regard.
Jacobsen Plutt also believes recent coverage of wider industry's plans has been harsh and thinks the sector is acting on government targets.
She insisted BP's efforts to produce hydrogen at scale were not driven by a fear of gas reserves being left stranded, as demand is high and likely to endure.
And she stressed the company and its partners wanted hydrogen to be produced using as little state subsidisation as possible.
"The UK consumes about 75 times as much gas as we would use in H2Teesside, so it's not about sustaining gas production," Jacobsen Plutt said.
"We want taxpayer support to be as efficient as possible. We're all taxpayers so we want the least amount of subsidy to decarbonise each sector.
"We believe blue and green hydrogen can provide that over time.
"We will invest in blue hydrogen even where we don't have gas and where we see it as a most efficient solution to decarbonise."
She readily acknowledges that hydrogen is not going to be the answer for everything.
But it will be an important part of the overall energy mix, working alongside wind, solar and biofuels.
Jacobsen Plutt's background is in upstream, as is the case with many of her colleagues.
She said hydrogen would "fill a gap" where electrification is going to be "too hard or too costly".
Difficult-to-abate heavy industries and transport are the most likely customers for H2T.
Before making an investment decision on the project, BP's number crunchers will have to be satisfied the project can deliver returns of 8-10%, their minimum threshold.
Jacobsen Plutt said achieving this target is possible and sees a real opportunity for hydrogen to compete on costs with other forms of renewable energy.
She said: "We are aiming to work closely with advancing technology developers and stakeholders, including government, so that we can develop a project that will support the decarbonisation of the area.
"Over time, as more of these projects come online, we believe the costs will decrease.
"Given the attributes of the area, where there's a lot of local gas and carbon storage, there's potential for it to be one of the lowest cost blue hydrogen areas in the UK.
"It is possible to do it within our framework of 8-10% returns.
"It is going to take a lot of work, but we're up for it and the great thing is we're seeing all the right movement.
"There's customer momentum and companies are wanting to find decarbonisation solutions.
"Hydrogen can support that and the government is very keen to see this and the technology is advancing."
North-east England could also be well-suited to hosting green hydrogen production facilities, due to the number of wind turbines being installed off the coast.
It's early days, but BP is exploring the potential for green hydrogen in the region, including the development of Teesside as the UK's first hydrogen transport hub.
Recommended for you

BP and Equinor low carbon projects among those shortlisted for govt funding