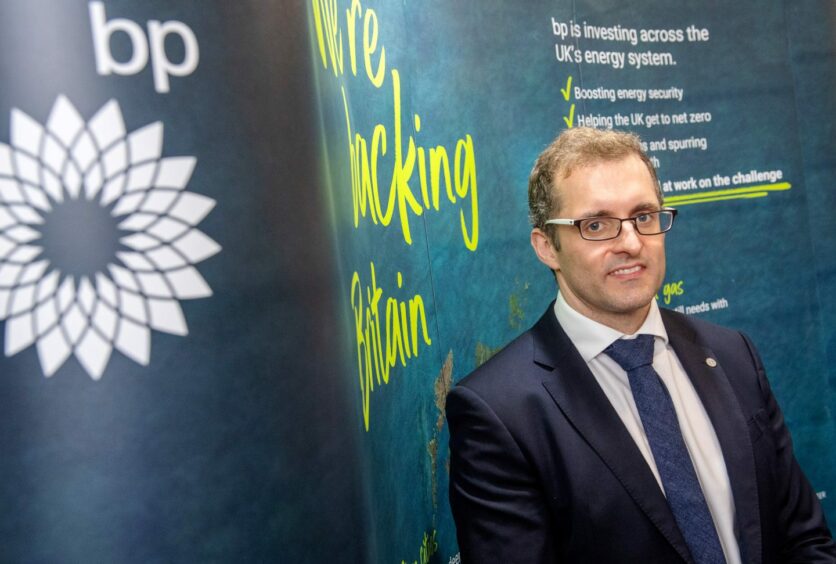 Members of the public have been invited to have their say on the first phase of plans for a £215m hydrogen scheme planned by BP and Aberdeen City Council.
The project aims to deliver "Scotland's first" scalable facility able to produce green hydrogen, with phase one of the three-phase aimed to be up and running from 2024.
A 12-week public consultation has been launched on the phase 1 proposals, which include a green hydrogen production and vehicle refuelling facility, powered by a solar farm.
Two public exhibitions planned, with the first to be held on December 10, 2022 from 10am – 4pm at Torry's St Fittick's Parish Church on Walker Road in Aberdeen.
It will feature site plans and information about the project, with team members on hand to answer questions.
The second event will take place in January, with progressed designs incorporating feedback from the December event.
BP said the proposed production facility and solar farm will be on separate sites but connected by an underground solar grid location.
Where will the facility be based?
Land at Hareness Road, at Altens Industrial Park in Aberdeen, has been earmarked for the hydrogen production facility, while the proposed solar farm will be on the former Ness landfill site.
BP Aberdeen Hydrogen Energy Limited – the 50-50 joint venture between BP and Aberdeen City Council – plans to submit a planning application for the development once the consultation completes.
Who owns it and who is paying?
The local authority picked BP as the preferred bidder to build the production hub last year.
An invitation to tender by Aberdeen City Council put the overall price tag at £215m for all three phases of the project.
Phase Two envisages supply to larger-volume utilisation hydrogen vehicles such as rail, freight and marine. Phase Three will involve the supply of hydrogen for heat and export.
Aberdeen City Council and BP are 50-50 owners of the project, but the local authority has not confirmed how costs will be split.
Last year the Scottish Government earmarked £15m for the development.
BP and Aberdeen City Council previously said a final investment decision would be taken in 2023.
What is green hydrogen?
Industry hopes hydrogen can replace natural gas as a primary fuel source for areas like heavy industry and transport, though the size of the market for areas like domestic heating remains unclear.
Green hydrogen is derived from sustainable energy sources like offshore wind, or in this case solar power, but it is considered more expensive than its dirtier alternative blue hydrogen, which is derived from natural gas.
Watch: BP Aberdeen 'village' model actually produces hydrogen
Further uptake of hydrogen is expected in the coming years as major infrastructure projects like the European hydrogen backbone are created – expected to create market demand for exports of the fuel from places like the North Sea.
Oliver Taylor, chief executive of BP Aberdeen Hydrogen Energy Limited, said the launch of the public consultation marked an important milestone in the project.
He added: "Feedback we receive at these events will help shape the final designs. We look forward to engaging with the public, hearing their views, and considering ways we can minimise any potential impacts and benefit the local community as this project progresses."
Co-leader of Aberdeen City Council Councillor Ian Yuill said: "It is really important that this engagement happens, and we welcome the proposed approach. We know from the consultation we did in developing our plans to become a net zero city the importance of speaking to people and understanding their views to inform the overall process.
"Ultimately the city and north-east are at the forefront of development of the capability to produce green hydrogen. The consultation by BP Aberdeen Hydrogen Energy Limited will inform how the hub is ultimately developed."
Recommended for you

FPSO sailaway for BP's GTA LNG project