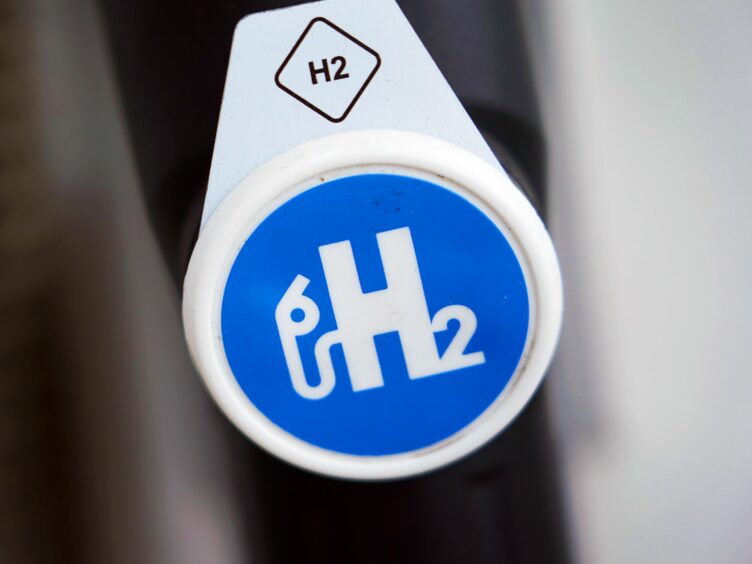 A green hydrogen expert has responded to a Westminster report on the use of the fuel in heat networks, arguing it misses the point.
Chris Jackson, chief executive and founder of renewables firm Protium, claims "green hydrogen is not about residential homes", a key takeaway from the study.
Instead, he highlighted the potential for the fuel to decarbonise heavy industry and other hard-to-abate sectors.
Released on Monday, the report from the Commons Science and Technology Committee argues green hydrogen is not a "panacea" for reaching net zero emissions by 2050.
If it were to replace oil and gas within the UK's energy system, it would require "significant investment in the networks and infrastructure needed to distribute it around the country", MPs said.
Committee chairman Greg Clark said: "Hydrogen can play an important role in decarbonising the UK's economy, but it is not a panacea.
"There are significant infrastructure challenges associated with converting our energy networks to use hydrogen and uncertainty about when low-carbon hydrogen can be produced at scale at an economical cost."
The committee is pushing Westminster to urgently set out the role of hydrogen and how it will aid the push to net zero by 2050.
But Mr Jackson believes the evidence points overwhelmingly towards green hydrogen being an "essential" part of the UK's effort to axe emissions from certain sectors.
He said: "While residential homes are an emotive topic for decarbonisation, they are not the hardest to abate sector and with even moderate energy efficiency measures their GHG footprint can reduce substantially. The current debate raging around hydrogen in the press in the context of how to power energy efficient homes is missing the point. Green hydrogen is not about residential homes – it is about the bigger picture and the critical question of how to address UK emissions as a whole.
"When it comes to creating a greener powered future for the UK, we need to start by decarbonising the biggest emitters first – namely industry and transport. Whether one reads a report by the UN, World Bank, IEA, IRENA, McKinsey or the Committee on Climate Change (CCC), it is overwhelmingly clear that green hydrogen is an essential complimentary technology to enable a net-zero future by 2050."
While there is general acceptance that hydrogen has a role to play in getting the UK to net zero, the particulars are still somewhat unclear.
It is often held up as a means for powering sectors that rely heavily on fossil fuels, like aviation and shipping, and numerous relevant studies are ongoing.
Muddying the waters even further is that there are numerous ways to produce hydrogen, with debate over which method is best.
Green hydrogen is made by using renewable power to split water into its two elements through a process known as electrolysis.
Mr Jackson said: "We are at the cusp of a crucial energy transition, and as a country we have the opportunity to take the lead and set the example for the world to follow suit. However, if we're serious about decarbonising industry, we're going to have to deploy all green energy tools in our toolkit and in a timeframe that is unparalleled.
"Net-zero is a complex topic, and the conversation isn't binary. I urge the Government to ensure that it does not overlook transformative energy solutions, like green hydrogen, that are on the table. Let's keep focused on the biggest, most pressing challenges as a priority to make sure the UK can be leaders in paving the path to net-zero."
Recommended for you

Green hydrogen: a driver for success across the Highlands