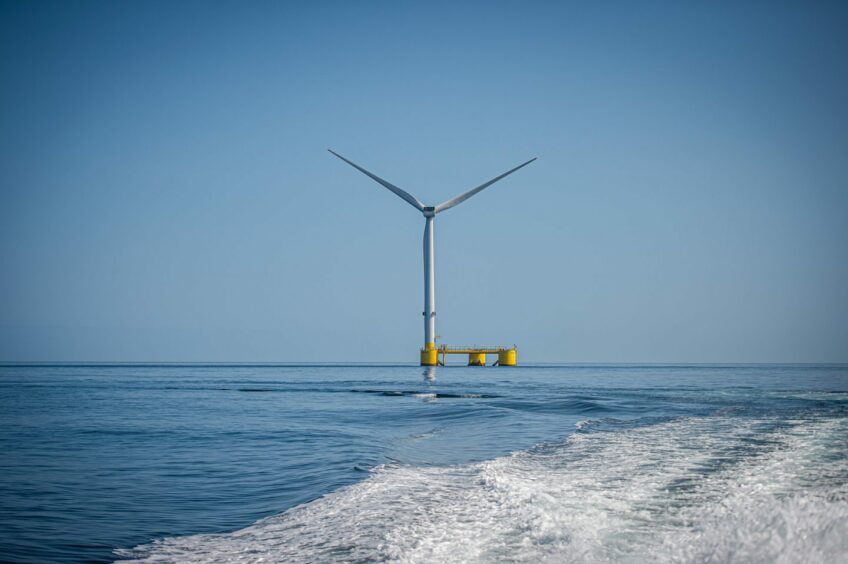 North and north-east Scotland aim to be at the centre of the emerging hydrogen economy – but where will all those low-carbon energy supplies come from?
Under current targets the UK intends to establish up to 10GW of hydrogen production capacity by 2030, at least half of which should come from renewably powered electrolytic "green" hydrogen. Achieving this target alone is likely to require investment of around £9 billion.
The Scottish Energy Strategy, meanwhile, seeks to source the equivalent of 15% of Scotland's current energy needs from hydrogen by the same date, reaching 25GW of capacity by 2045.
With its energy expertise and infrastructure the north-east is somewhat advantaged in laying much of the groundwork, while its wind resources also offer a major opportunity for green supplies.
Here, Energy Voice has a guide to the major projects leading the way in the region.
BP: Aberdeen Hydrogen Hub
Last year BP became a joint venture partner of Aberdeen City Council to build what it called Scotland's first "scalable" green hydrogen production plant.
At the time it was said that the project could unlock new economic opportunities worth upwards of £700 million to the economy by 2030 along with thousands of high-value jobs.
The supermajor was first selected under a £215m procurement contract to help deliver three phases of the hydrogen project with Aberdeen City Council.
If successful, these plans involve building a green hydrogen production and vehicle refuelling facility powered by a purpose-built solar farm.
Land at Hareness Road, at Altens Industrial Park in Aberdeen, has been earmarked for the hydrogen production facility, while the proposed solar farm will be on the former Ness landfill site.
The overall cost of the project has not been disclosed, though the Council and BP will be 50-50 owners.
Last year the Scottish Government earmarked £15m for the development.
BP and Aberdeen City Council previously said a final investment decision would be taken in 2023, with the first phase of the scheme in operation in 2024.
Acorn Hydrogen
Based at St Fergus near Peterhead, the Acorn carbon capture and storage (CCS) project is a lynchpin in Scotland's efforts to reduce emissions to net zero by 2045.
Linked to the project are parallel plans for a "blue" hydrogen production scheme at St Fergus, which would reform North Sea gas to produce useful molecules while capturing carbon dioxide.
A mooted first phase would include a 200MW hydrogen plant, though any progress depends on the success of the Acorn CCS component which was snubbed from the initial "Track 1" process and now awaits support via Track 2.
Storegga said last year that it hoped the scheme could still produce hydrogen by 2027 but was wary of any further delays to the cluster programme. While further clarity was offered by the Spring Budget's update on Track 2 in March, that target could now be out of reach.
During the same committee hearing last year a company representative said interest in the scheme was still strong and that Acorn had received over 800MW worth of enquiries from potential end users and customers in the region ahead of its Track 1 bid.
ERM: DolpHYN
Moving to offshore wind, Dolphyn – Deepwater Offshore Local Production of HYdrogeN – would see the construction of a demonstrator project capable of producing green hydrogen from seawater using floating turbines.
Backed by Environmental Resources Management (ERM), the concept uses a modular design that integrates electrolyser facilities and a wind turbine on a moored semi-submersible platform, based on WindFloat technology developed by Principle Power.
ERM has said it intends to situate the unit around 9 miles off Aberdeen, using a similar design to the existing Kincardine floating offshore wind farm.
Offshore Design Engineering (ODE) recently secured a front-end engineering design (FEED) contract for the site, while Tractabel and Vestas are set to support construction and operation of the demonstrator unit by summer 2025.
Following the demonstrator, ERM has said larger project based on a 400-turbine outlay (20 x 20 array) will have a capacity of 4GW and could provide "up to 25% of the UK's future low-carbon hydrogen needs" by the early 2030s.
Green hydrogen funding unveiled for clutch of North Scotland projects
Vattenfall: HT1
Similarly, Vattenfall too has plans to experiment with green hydrogen production facilities at the Aberdeen Offshore Wind Farm (AOWF).
The Swedish state-backed generator was awarded £9.3 million in UK government funding to help progress the "world-first" Hydrogen Turbine 1 (HT1) pilot project, which would see an electrolyser sited directly onto an existing operational turbine in Aberdeen Bay.
AOWF – also known as the European Offshore Wind Deployment Centre (EOWDC) – lies just off the north east coast in Aberdeen Bay. It was completed in 2018 and has an installed capacity of 96.8 MW, comprised of eleven 8.8-MW turbines.
Proposals for the project first surfaced late last year, and showed plans to install hydrogen generating equipment on an extended transition piece platform at turbine B06, on the site's north east side.
The proposals suggest the equipment – comprising an electrolyser, desalination facilities and compressors – will be housed in up to seven 40ft shipping containers mounted on the platform.
Desalinated seawater would be used as an input and – assuming maximum capacity from the 8.8-MW turbine – the site could produce up to 0.18 cubic metres of green hydrogen per hour, which can then be piped to shore at the Port of Aberdeen.
Several potential pipeline routes were identified to both the north and south of the offshore site, though a preferred route appears to be between the EOWDC and an onshore site at the north side of Nigg Bay, near the Aberdeen south harbour expansion project – which would also help provide supplies to the port itself.
Work on the scheme has already commenced, Vattenfall said with a goal of first production as early as 2025. It expects final permissions on the scheme to be granted in Q3 2023.
Aberdeen Harbour: H2Shore
At the Port of Aberdeen itself Subsea 7 (OSLO: SUBC) has been awarded work to evaluate whether produced hydrogen can be stored underwater at the site.
The engineering study form part of the harbour's "H2Shore – Hydrogen coastal storage and distribution' project, which has secured £150,000 funding from the Scottish Government.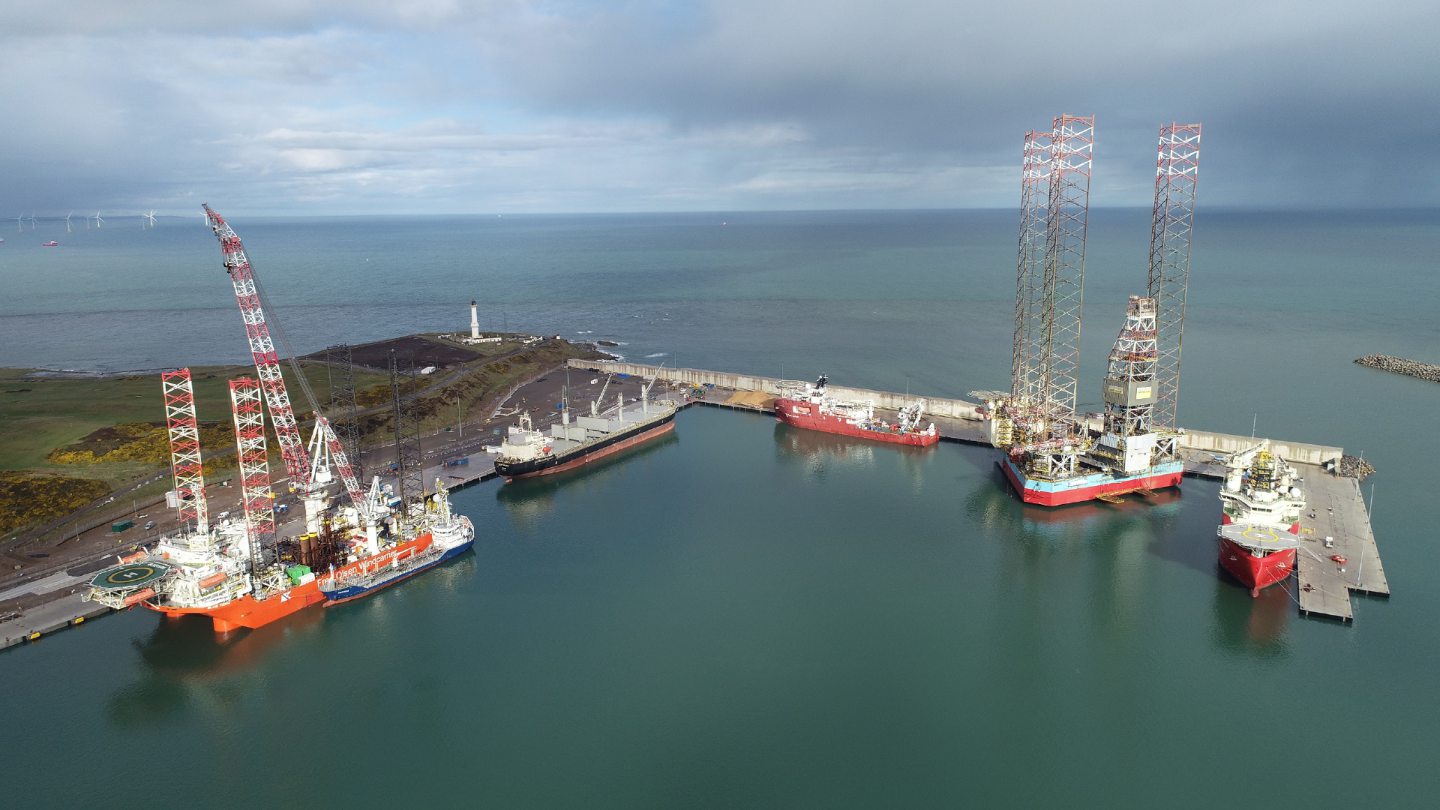 Subsea 7 said it has developed a modular and scalable hydrogen storage solution, where several units can be stored together at capacity of 15 tonnes each.
The studies will explore the best technology solution, a suitable offshore site and outline a business case.
Consultancy Xodus will scrutinise distribution and bunkering requirements, with a focus on equipment, processes, and operating procedures.
Statera: Kintore Hydrogen
Back onshore, Statera Energy is behind plans for a 3GW electrolyser project in Kintore, Aberdeenshire.
The development will use surplus wind power, batteries and pumped hydro storage to produce green hydrogen through electrolysis, and supply it to the UK's industrial clusters through existing pipelines.
It has also been supported by the government's "Net Zero Hydrogen Fund", which will provide 50% of its FEED costs.
The study is due to complete in 2024, with an investment decision in 2025, followed by production in 2030.
Statera already has around 1GW of battery storage and flexible generation in operation or under construction with a further 13GW of hydrogen production, battery storage, flexible generation and pumped storage under development.
Cromarty Firth hydrogen project
Not content with Acorn alone, Storegga has also partnered with on plans to build a series of green hydrogen projects across the Highlands
The initial phases of this will be focused in the Cromarty Firth, providing green heat for the region's industries including distilleries and transportation sectors
"Hundreds of MW" of capacity is mooted by the end of the decade, with plans for the first project to be operating by 2024.
The first is the Cromarty Hydrogen Project, designed to deliver up to 20 tonnes of green hydrogen per day from 2024. Its backers said earlier this year power would come from the 29MW Beinn Tharsuinn wind farm nearby to produce an average 11,000kg of hydrogen each day.
Subject to customer demand, this could also scale to 300MW in a series of modular expansion phases.
The scheme also secured support from government under its hydrogen expansion plans.
H2 Green
In a similar play, Edinburgh-based fuels developer H2 Green – part of Getech – has plans for a regional hydrogen transport hub in Inverness.
Using a redeveloped location at Inverness' rail head, the firm intends for the former natural gas storage site to supply fuel for a future fleet of hydrogen trains.
The site will also form a hub for a much larger "green hydrogen network" across the Highlands, plan for which are under review as part of a co-venture with Highland Council.
Other commercial agreements could spin off from the hub, including for by-products of hydrogen generation such as including oxygen and zero-emission heat.
Flotta Hydrogen Hub
On Orkney, there are plans afoot to link renewable energy developments with new facilities at the Flotta terminal, a major processing, storage and export site.
Plans are backed by TotalEnergies, the Green Investment Group and Flotta operator Repsol Sinopec.
The project has the potential to establish over 1.5GW of electrolytic hydrogen production capacity, equating to over 200,000 tonnes of green hydrogen annually.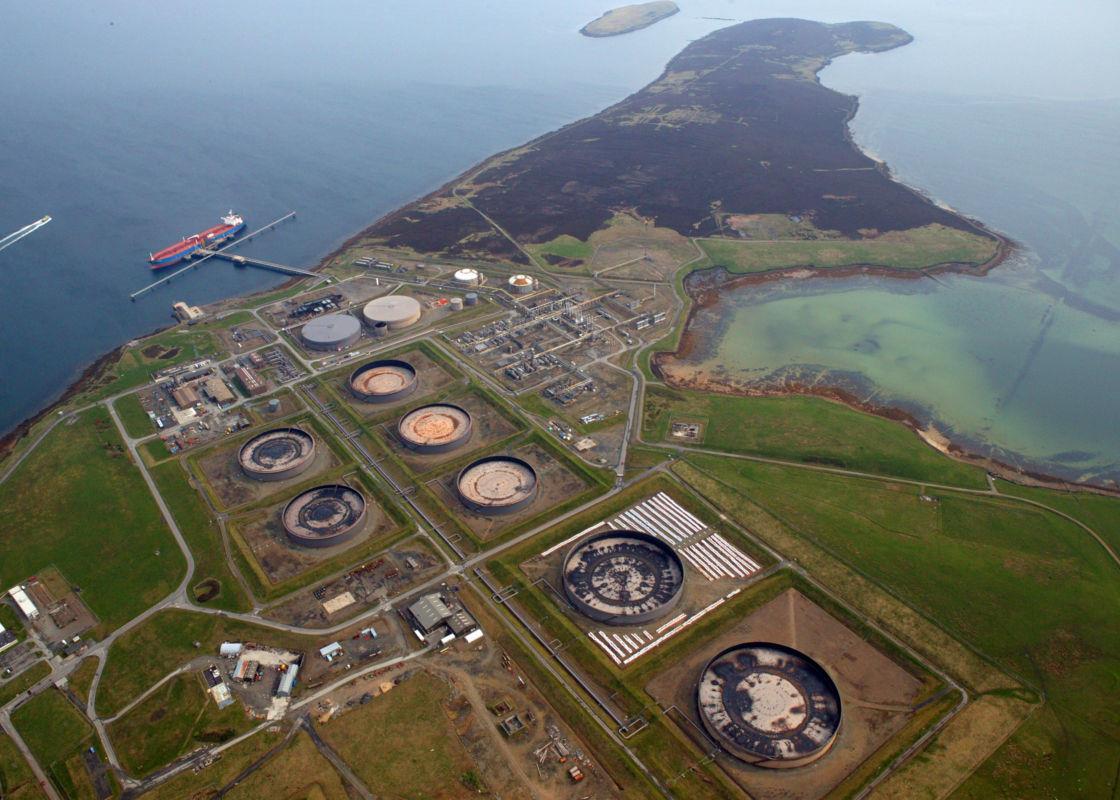 Flotta terminal, OrkneyPrevious blueprints for the development suggest output from wind farms could be used to power a new green hydrogen hub in a repurposed area of the terminal.
The consortium says that collaboration between the islands with export to the Scottish mainland can create a regional hub for direct delivery of hydrogen domestically or into overseas into overseas markets.
Hydrogen exports
Demand will not only be constrained to the north east. Last year a group of North Sea companies embarked on plans for a so-called "Hydrogen Highway" from Scotland to Rotterdam.
Backed by the NZTC, Port of Rotterdam, EnQuest, Shetland Islands Council and Storegga, among others, the project aims to prove the viability of exporting low-carbon fuel.
Engineering studies were launched last year with a view to developing a pilot project, which will act as precursor to large-scale exports. A feasibility study is due by the end of H1 2023, which will contain an assessment of costs and onward plans.
An operational trial is then eyed for 2026/2027.
Recommended for you

KBR wins 1GW HyNet hydrogen work with rebranded EET