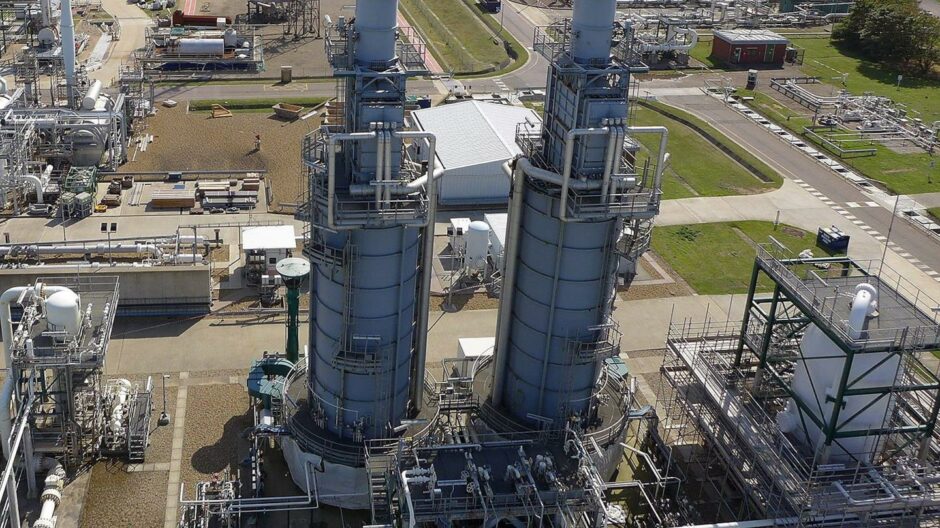 Following the sale of the bulk of its North Sea assets to Ithaca Energy, Summit has embarked on a new hydrogen-focused joint venture with Progressive Energy.
It comes months after Ithaca announced it had struck a deal to acquire most of Summit Exploration and Production's assets for $224 million (£170.5m).
Created as a sister unit to the North Sea explorer, Summit Energy Evolution Ltd (SEEL) is a subsidiary of Japan's Sumitomo that aims to progress "low carbon and net zero initiatives" in the UK.
One such initiative is a new joint development agreement with Gloucester-based Progressive Energy, under which the two intend to build a low carbon hydrogen production facility near the existing Bacton gas terminals on the Norfolk coast.
The Bacton Hydrogen Hub – or "bH2" – aims to provide will focus on the production of hydrogen from gas underpinned by carbon capture and storage – also known as "blue" hydrogen – with a view to supplying demand across the region.
Future plans would extend this to renewably powered electrolytic – or "green" – hydrogen.
In a statement SEEL said initial work will build on work carried out including feasibility studies and a business case on behalf of the North Sea Transition Authority (NSTA).
The scope for re-use and re-purposing of existing infrastructure will also be assessed.
According to SEEL's website, the project is expected to provide between 355 MW and 1GW of hydrogen production (dependent upon demand), by 2030.
This would be linked to the discrete Bacton Thames Net Zero (BTNZ) scheme which spans the area around Norfolk and the Thames.
Bacton currently handles approximately one-third of the UK's North Sea gas production, while also offering a connection to the National Transmission System (NTS) and interconnector pipelines with Europe for the import and export of gas.
A consortium of more than 10 firms, including Eni, are investigating the feasibility of facilities that could capture and store up to 10 million tonnes of carbon dioxide per year, which would be transported for sequestration in the Hewett gas field which lies around 14 miles off the Norfolk coast.
‍Eni applied for a licence for the scheme last year.
Meanwhile Progressive is involved in several decarbonisation cluster projects, including the Vertex hydrogen scheme in Cheshire and HyNet North West, which was selected for the government's flagship Track 1 CCUS support scheme.
SEEL chief exec Paul Lafferty said: "SEEL are pleased to have signed this significant JDA with PEL to build upon the excellent work that was performed by the Bacton Energy Hub SIG's and look forward to creating a sustainable low carbon hydrogen production hub at Bacton."
Progressive CEO Chris Manson-Whitton added: "Reducing our carbon emissions is imperative to securing a sustainable future. We are looking forward to transforming the work completed with the North Sea Transition Authority into a delivery project which underpins the energy transition within the south east of the UK and beyond."
The scheme was also blessed by NSTA boss Stuart Payne, who said it could provide "decades of clean energy for up to 20 million homes", along with supporting carbon storage and wind power.
"We wish this project every success and will continue to support it, and others to come, as they develop."
Beyond the Summit
Until this year Summit held stakes in a suite of North Sea oil and gas assets, including minor holdings in several strategic production hubs and pipelines.
Ithaca's acquisition saw it take on all remaining upstream assets, with the exception of activities related to low carbon energy.
The deal included a 2.19% stake in TotalEnergies' Elgin-Franklin hub, a 1.2% stake in the SEAL Pipeline and just under 1% in the GAEL Pipeline.
Ithaca is also acquiring numerous offshore exploration licences, including K2, which it is partnered on with Dana Petroleum (50%), along with others including "Thunderball" in the Moray Firth, "Eldon" in the southern North Sea and "Shinoi" in the central North Sea.
Meanwhile, Summit sold its 50% stake in the Avalon project last year to Ping Petroleum, amid a vowed intention to move away from upstream oil and gas.
In 2021 then CEO John Austin – now SEEL chairman – said the company was looking to "satisfy" parent Sumitomo's goal of becoming "less carbon intensive".
Recommended for you

The Fateful Eight: Can the North Sea reach its 2030 electrification target?