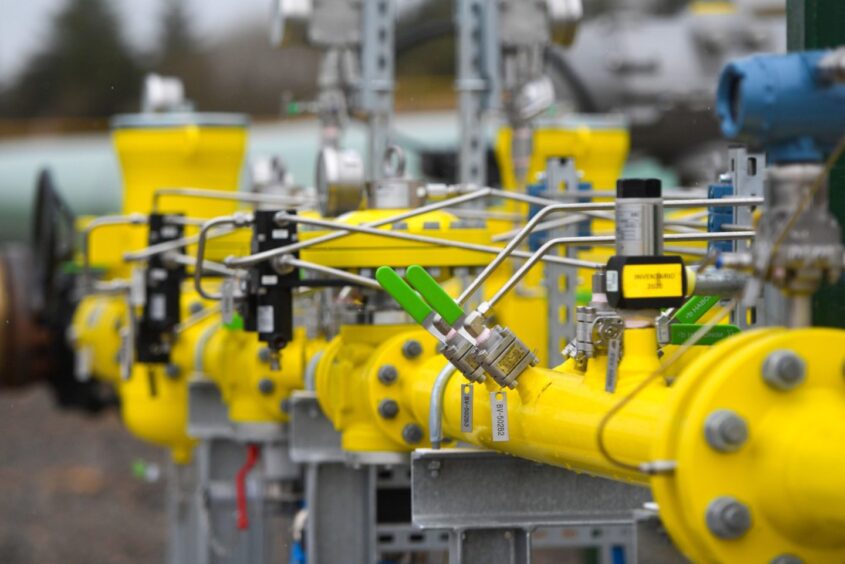 The UK's natural gas network will be ready to blend some hydrogen into the grid by the end of next year, according to its operator, which is preparing for the technology despite renewed debates about its viability.
National Gas Transmission Plc has already "created a mini-UK hydrogen system" in a dedicated area to prove that it's safe — even more so than gas, Chief Executive Officer Jon Butterworth said in an interview.
The company has managed a blend of 2% so far in an existing high-pressure gas network, and is planning to reach 5% soon.
The UK government has been exploring hydrogen's potential for heating in order to deliver a less polluting combustible fuel to homes that currently rely on gas.
Yet earlier this month, the nation's infrastructure watchdog urged the state to rule out using hydrogen to warm homes and focus on heat pumps instead, which it said are more efficient and can be deployed more rapidly.
Butterworth argued there's "zero chance" all buildings in the UK could be warmed by heat pumps, and that the country will still need gas for years to come.
Blending it with hydrogen could be a solution for the time being, he said.
UK set to decide on 20% hydrogen blend
The government is set to conclude consultations on the issue by Friday, before deciding whether it should support the shift to blending as much as 20% of hydrogen.
The policy decision, expected by the end of 2023, will be followed by a safety assessment next year.
For the country-wide roll-out, "we would like to get the green-light at the back end of 2024," Butterworth said.
Blends of gas and hydrogen are already being used in some town gas networks from Singapore to Hawaii, according to the International Energy Agency.
Several trial projects were launched since last year, including in Europe. But those sometimes meet local opposition due to concerns about safety and the limited impact on reducing emissions.
In the UK, the northwestern village of Whitby was initially considered as the location for Britain's first hydrogen village trial, but is no longer in the running after residents voiced concerns.
Butterworth argued, however, that the technology is safe and can be implemented without a major overhaul of infrastructure.
Only 18% of the distribution network would need replacement — as there are risks of cracks in old iron pipes — and the existing grid can manage hydrogen blending at 2% before the end of the decade, he said.
In the future, higher amounts of hydrogen can be blended after upgrades to the UK network, Butterworth said, and can eventually reach as much as 100%.
The company plans to invest up to £6 billion ($7.3 billion) between 2026 and 2030, with about a sixth of that dedicated to hydrogen-related grid projects, he said.
Recommended for you

UK imports 'record' LNG amid growing reliance on US gas