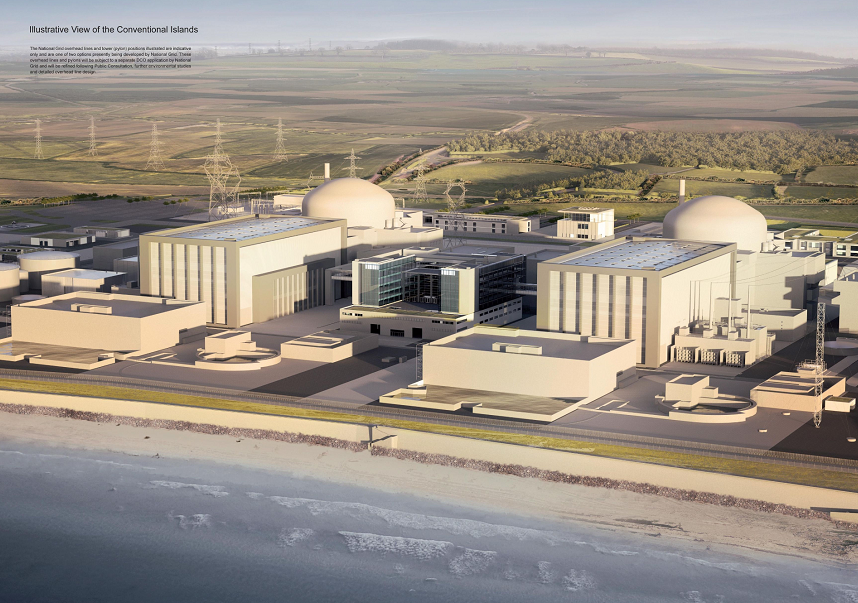 Labour have threatened to vote against nuclear industry contingency measures post-Brexit, claiming they give ministers a blank cheque to make "controversial policy decisions".
Shadow business secretary Rebecca Long Bailey said the Nuclear Safeguards Bill contained so-called Henry VIII powers which would enable the Government to pass laws with less scrutiny in the Commons.
She told MPs: "The job of a legislature is to legislate: the Bill before us as it stands is effectively a blank cheque handing that job over to ministers.
"And I hope that the Minister can respond today with an iron-clad guarantee that the Government will not use those powers in that way but the ultimate guarantee will be to change the face of this Bill itself.
"Safeguards are vital for our nuclear industry, but they are needed for our parliamentary democracy as well."
Speaking during the Bill's second reading, Ms Long Bailey received cheers from the Government benches as she said there needed to be a nuclear safeguarding regime for the UK after it leaves the EU "should all else fail".
But she said: "Let me add a caveat to that: we will need to see evidence of substantial amendment of the procedure set out here in this Bill, and evidence that the Government is really thinking about the best post-Brexit Euratom formulation before we can wholeheartedly commit at report stage and third reading to the passage of this Bill."
Tory former minister Ed Vaizey, who gave his support to the Bill, said leaving Euratom was "collateral damage from Brexit", but claimed the decision to leave the European Atomic Energy Community was "made slightly on the hoof".
He said: "I only knew we were withdrawing from Euratom on the day the Article 50 Bill was published, and it's quite hard to keep up with Government decisions on this issue so I hope from now on the Government will give us plenty of head's up on its decisions as we move to withdraw."
Energy Secretary Greg Clark earlier faced calls to guarantee that Britain will seek to maintain some form of membership with Euratom post-Brexit.
Conservative former minister Bob Neill said: "Can you confirm that there is nothing in this Bill that will prevent us seeking associate membership or arrangements of Euratom under Article 206 of the existing treaty, and it remains the policy of Government to seek to do so?"
Mr Clark replied: "I can confirm to you that this is a Bill that is prepared, correctly, on a contingency basis.
"The discussions around our continued arrangements with Euratom and the rest of the European Union have not been concluded but it is right to put in place now in good time any commitments that are needed in primary legislation.
"But you are absolutely right in saying that Euratom has served the United Kingdom well, our nuclear industries well and we want to see maximum continuity of those arrangements."
Conservative former cabinet minister Ken Clarke said Mr Clark had confirmed theBill is only necessary because the Government has announced its intention toleave Euratom.
He said: "I voted against that proposal when it was put before the House before the last general election. I've yet to hear a rational reason for our leaving Euratom."
Frontbencher Mr Clark said the European Commission has stated that triggering Brexit also applies to Euratom, later adding membership of the European civil nuclear regulator requires EU membership.
Mr Clark earlier said the Bill has been drafted to "cater for a variety of possible outcomes" to the Brexit talks.
He told MPs: "This Bill is a very straightforward one. It ensures that when the United Kingdom is no longer a member of Euratom, the European Atomic Energy Community, we will have in place a legal framework that meets our future international obligations on nuclear safeguarding.
"Nuclear safeguards demonstrate to the international community that civil nuclear material is not diverted into military or weapons programmes."
Tory MP Kit Malthouse said other European countries were turning againstnuclear power, and now was the time to reach out to the wider world forcollaboration on nuclear research.
"In truth, Euratom is the French," the North West Hampshire MP said.
"They are really the only serious nuclear player amongst the EU27, with the UK second."
However, there were concerns from Labour's Rachel Reeves, chairwoman of the Business, Energy and Industrial Strategy Select Committee, and Tory Trudy Harrison, whose Copeland constituency is a major part of the UK's nuclear industry.
Ms Reeves said: "I today was at Hinkley Point, meeting and visiting representatives from Hinkley Point C, and again, concerns were expressed to us about ensuring that nuclear fuel can get into the country once we have left Euratom."
Ms Harrison added: "I remain concerned the Government's intention to reduce the grant provided to the ONR (Office for Nuclear Regulation) will seriously impact on the organisation's ability to complete its current tasks, let alone it's increased duties after Euratom withdrawal."
Recommended for you

EDF slumps by most on record on hit from price cap