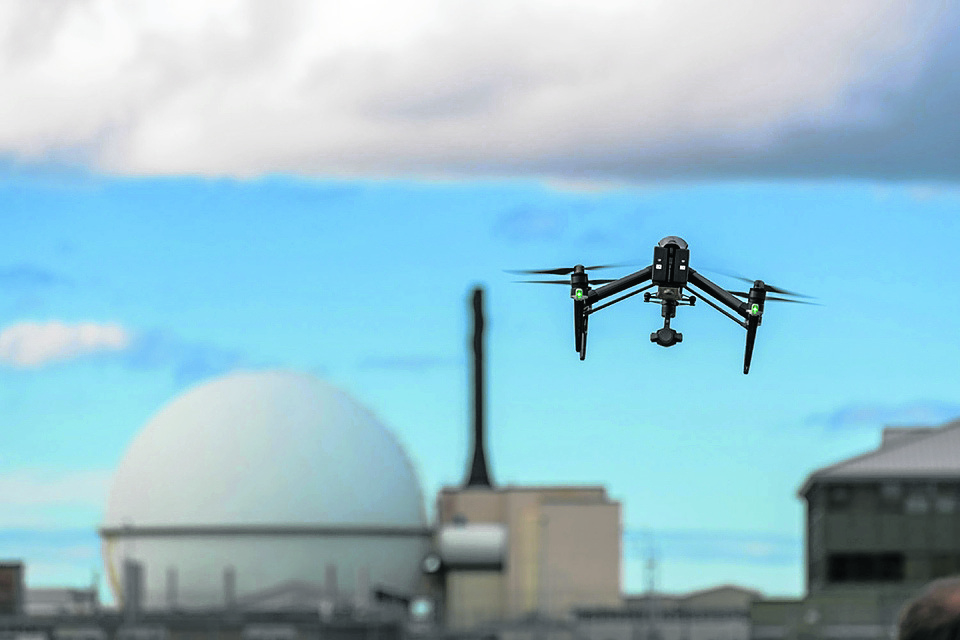 Drone inspections at Dounreay are saving the taxpayer tens of thousands of pounds a year, the Nuclear Decommissioning Authority (NDA) said yesterday.
Dounreay Site Restoration, the company tasked with decommissioning the nuclear site, carries out around 50 building inspections every year.
These inspections help to maintain buildings which play an important role in decommissioning, clean-up and waste management operations.
NDA said the use of an unmanned aerial vehicle, or drone, equipped with a camera was improving safety and saving money.
It added: "The switch to using drones means around £100,000 worth of savings to the UK taxpayer, which can be used for other front-line decommissioning and hazard reduction work."
John Moar, a senior electrical engineer at the site, is the brains behind the initiative and carried out research into the potential for using drones.
Dounreay falls within a strictly enforced air exclusion zone and is protected by armed officers from the Civil Nuclear Constabulary.
Mr Moar undertook a Civil Aviation Authority course in order to secure an exemption from the no-fly zone, before the site bought a drone that was capable of carrying out the inspections for just £6,000.
It paid for itself on its first outing to inspect two 66ft-high ventilation stacks. Previously, this work would have needed scaffolding and a hired mobile platform, costing thousands of pounds a week.
"The team were delighted at the quality and detail of the images and how easy and safe it was to get them," Mr Moar said.
He added: "Clearly, there are very strict rules in place to protect the safety and security of nuclear sites, so we had to follow a stringent and detailed process to get all required agreements for using drones at Dounreay.
"The potential for using drones doesn't stop here – I can see how we'd use similar technology for things like 3D modelling and environmental surveys."
Work to remove the final radioactive fuel elements in the Dounreay nuclear power station got under way a few months ago. While most of the core fuel was removed after the nuclear fast reactor was closed in 1977, almost two-thirds – nearly 1,000 elements – were left inside after some were found to be swollen and jammed.
Removing the remaining elements is expected to take about three years, after which work will begin on dismantling the iconic dome-shaped reactor near Thurso in Caithness.
About 100 firms registered their interest for a scheme to find innovative decommissioning ideas for Scotland's oldest nuclear reactor.
Recommended for you

Investigation launched after emergency response to chemical leak at Dounreay