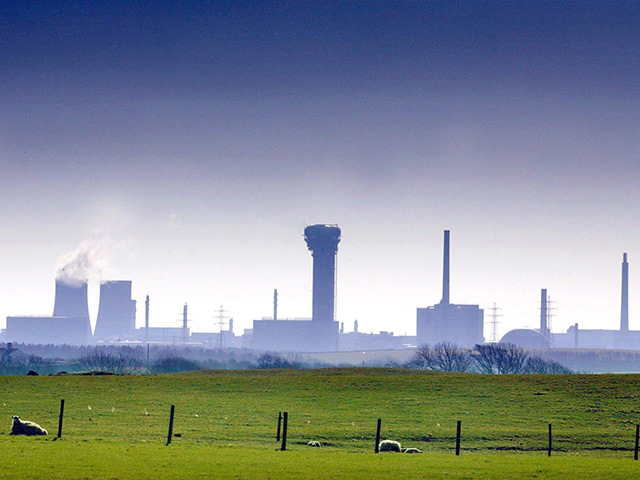 Thousands of workers at the Sellafield nuclear site will go on strike on Wednesday in separate disputes over pay.
Site workers and catering staff in the GMB will walk out from 6am for 24 hours, while firefighters in the same union will strike for 12 hours from 6am on Thursday.
Around 3,000 general workers will be involved in their third stoppage in a continued protest over an imposed 1.5% wage rise, while catering and security workers employed by private
contractor Mitie are objecting to an imposed 2% wage increase.
Firefighters have rejected an offer the union said was worth an extra £4.30 a week.
Chris Jukes, GMB Senior Organiser, said: "Neither Sellafield nor Mitie members want to take industrial action but they have been left with no choice by their respective managements.
"All our members want is a pay offer which at least keeps up with inflation so they can afford to put food on their families' tables as inflation and the cost of living goes up and up.
"We urge Sellafield and Mitie to get round the table and negotiate a fair deal for everyone."
A Sellafield spokesman said: "The safety and security of the Sellafield site are our priorities during any industrial action.
"As always, we will work with other agencies to try to minimise disruption for the public."
Recommended for you

North Sea union boss predicts 'national strike' across oil and gas industry