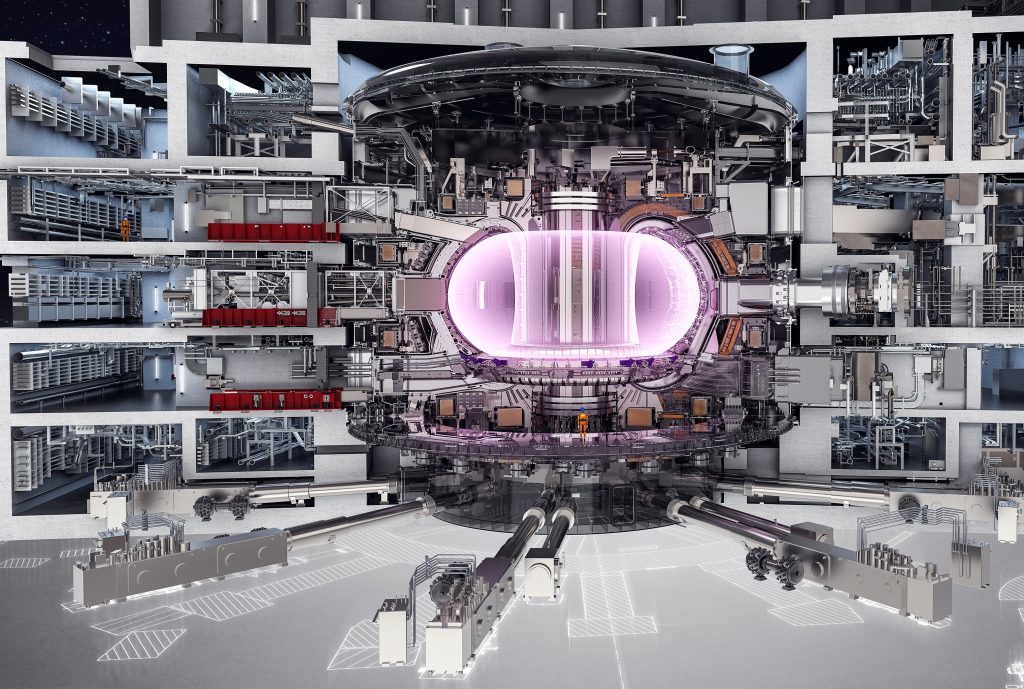 Up to £56 million of funding is to be offered for research and development in mini-nuclear plants, the Government has announced.
The money will be available over the next three years to assess the potential of designs of advanced and small modular reactors (SMRs).
The Government said it wanted the UK to become a world leader in developing the next generation of nuclear technologies.
SMRs use existing or new nuclear technology scaled down to a fraction of the size of larger plants, producing around a tenth of the electricity created by large-scale projects, such as EDF Energy's
Hinkley Point C nuclear power station in Somerset.
Ministers also announced funding of up to £8 million for studies including advanced fuels, saying it wanted to demonstrate its commitment to nuclear "innovations of the future."
Business Secretary Greg Clark said: "New industry figures show that the UK's civil nuclear sector contributed £6.4 billion to the UK economy last year.
"Today's announcements recognise the importance of industry driving innovation, supported by government, so the sector continues to compete at the very highest level, not just in the UK but globally.
"Helping to put the UK at the forefront of future technologies which have the potential to create value and jobs across the whole UK are core objectives of our industrial strategy."
Energy minister Richard Harrington said consultations would be held in the new year on the UK's long-term nuclear waste management strategy to enable the development of a multi-billion pound infrastructure project, creating thousands of jobs.
The Government also listed eight sites as potentially suitable for the deployment of new nuclear power stations in England and Wales – Hinkley Point C, Wylfa, Sellafield (more commonly known as Moorside), Sizewell, Bradwell, Oldbury, Hartlepool and Heysham.
Caroline Lucas, co-leader of the Green Party, commented: "The Government's energy policy is a mess.
"Ministers are ploughing huge sums of money into supporting overpriced nuclear, while retaining a de facto ban on onshore wind and failing to give solar the support the sector needs.
"They're sending mixed messages to investors when we desperately need clarity to show that the Government is serious about creating a renewables-based low carbon Britain."
Justin Bowden, national officer of the GMB union, said: "The announcement on small modular reactors is positive but government must now drive this agenda and provide further funding and certainty for the nuclear industry if it is to fulfil its obligations to the British public of a safe, secure and reliable power supply."
Recommended for you

Nearly half of UK offshore wind capacity owned by foreign governments