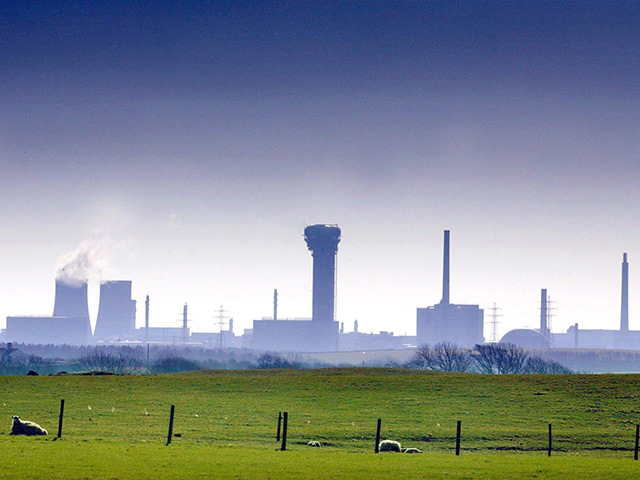 Industry body Subsea UK is encouraging members to show they can help decommission of the Sellafield nuclear site.
Working alongside Sellafield Limited, the new scheme will invite UK businesses to submit ideas and technologies to decommission the 700 acres site, with initial £10,000 feasibility grants available and £50,000 for proof of concept studies.
As the largest nuclear site in Europe, the decommissioning of Sellafield is anticipated to cost between £70-£120 billion and take more than 100 years to complete.
A number of solutions will have to be found to safely remove the nuclear and chemotoxic inventory located at the site.
The Game Changes Innovation Programme, as it has been titled, will look to bring in technical experts from the National Nuclear Laboratory and Sellafield Ltd who will provide an overview of the decommissioning activities required when a nuclear plant reaches the end of its operational life and the challenges associated with condition monitoring and inspection of stored waste.
The event will take place on 6 September at the Chester Hotel in Aberdeen.
Neil Gordon, chief executive of Subsea UK commented: "Sellafield is the most complicated nuclear site in the world and the clean-up operation will provide some of the most challenging projects of their kind ever undertaken in the UK. It's going to require a vast range of skills and technologies to ensure the safe removal of many different types of waste.
"This presents a huge opportunity for subsea supply chain companies to enter the nuclear arena with their innovative, smart technologies which have the potential to reduce risks, increase productivity, and lower overall costs. This joined up approach could also help accelerate the decommissioning programme and deliver more efficient methods of waste management."
For more information, or to attend, visit https://www.subseauk.com/9676/lunch-and-learn-with-sellafield.
Recommended for you

Report finds 100 North Sea storage sites needed to meet 2050 CCUS demand