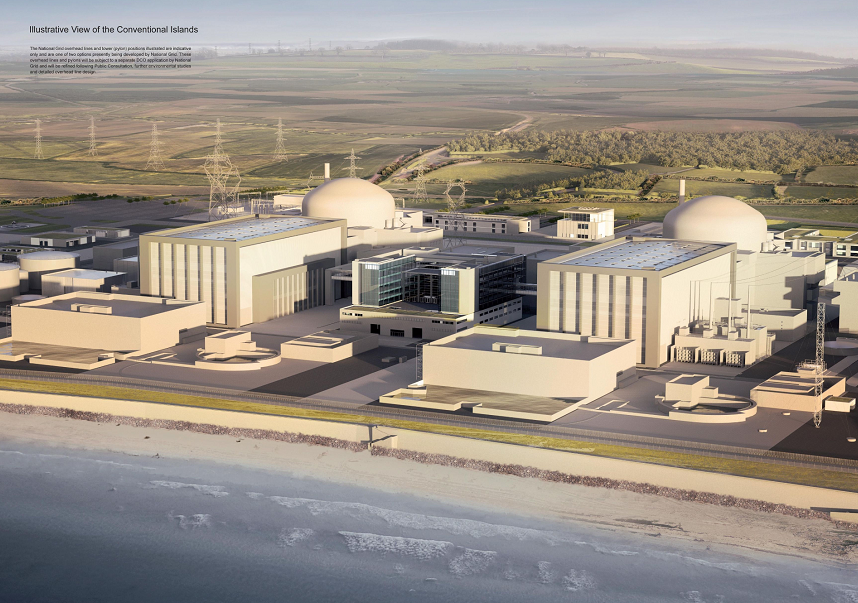 The new nuclear power station at Hinkley is on track for its next major milestone, two years after the final contract was signed, it has been announced.
Full construction at Hinkley Point C got under way after EDF, its Chinese partner, CGN, and the Government signed final contracts in September 2016.
The power station will supply the UK with electricity to meet 7% of the country's needs, from the end of 2025.
More than 3,200 people are building the power station in Somerset, and EDF said the project is on track for its next major milestone in 2019 – completion of the 4,500 tonne concrete platform on which the reactor buildings sit.
EDF said it will be a significant moment for the project, underpinned by the successful completion of the final design for the work.
Hinkley Point C managing director, Stuart Crooks said: "Everyone working on the project should be proud of what they have achieved so far.
"Unions, contractors and suppliers are successfully working together with a complete focus on quality and safety.
"Innovation and experience from other projects is helping us boost productivity and get ready for the next stages.
"I am also proud of the positive impact that Hinkley Point C is having on the south west. We are determined to create a positive legacy here for people, communities, jobs and skills."
Nuclear energy minister Richard Harrington said: "Hinkley Point C marks a significant step forward in our transition to a clean, low-carbon energy system, powering nearly six million homes for around 60 years while helping us meet our climate change commitments."
EDF Energy chief executive Simone Rossi said: "Hinkley Point C is making good progress and we are determined to honour the trust put in us to build it.
"Now the nuclear industry has been restarted, there is a unique opportunity to reduce costs for a follow-on project at Sizewell C."
Unite national officer Peter McIntosh said: "This project is continuing to make a significant and positive economic impact within the UK and, in particular, in the south west where it has been an
enormous jobs generator.
"It is creating thousands of highly skilled construction jobs and EDF has already started to deliver on its commitments with over 250 apprenticeships. Once it starts operating, it will employ a 900-strong workforce.
"More than £10 billion of contracts have already been awarded with 64% of the total value of the contracts awarded to UK suppliers."
Recommended for you

EIC claim raising energy profits levy could harm UK supply chain