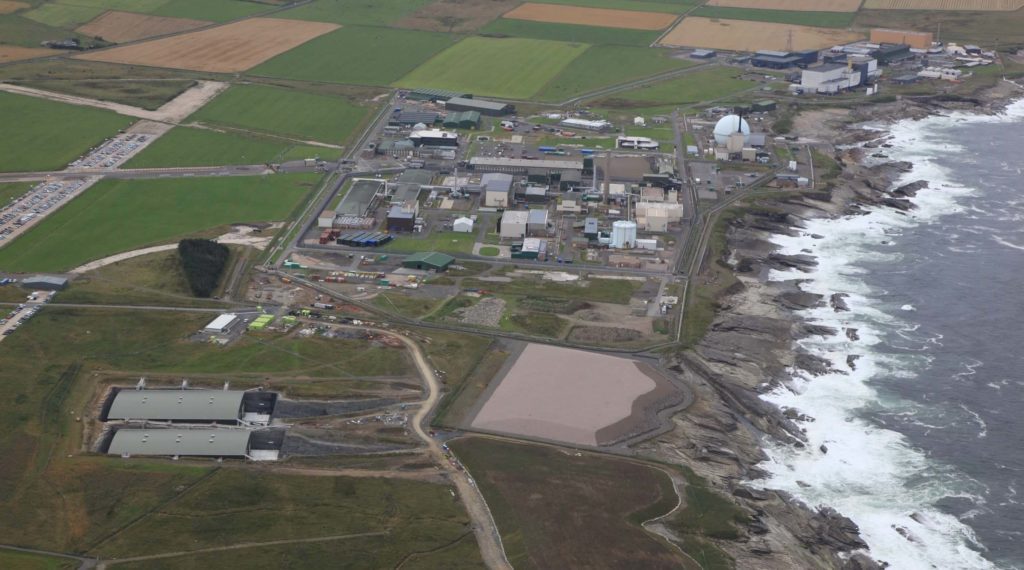 Civil engineering firm Graham Group has announced a £22 million deal with Dounreay nuclear site for the construction of two waste store extensions.
Graham Group will build one 'shielded' intermediate level waste drum store extension and one 'unshielded' waste store extension.
Work on the contract with Dounreay Site Restoration (DSRL) will begin later this month.
The new extension structures will sit next to Dounreay's Cementation Plant (DCP) complex.
Pre-construction is expected to take about 25 weeks, while the full construction phase will take around 125 weeks.
Leo Martin, Graham Group managing director for civil engineering, said:"Our knowledge of construction and delivery within a nuclear environment, combined with our experience in working with stringent safety systems, will ensure that we deliver assurance in the installation and validation of electrical and control equipment on site.
"This is an important project on behalf of Dounreay Site Restoration Limited and will support the continued transformation of the Dounreay nuclear site into a safe, secure area. We have already established a strong partnership with Dounreay Site Restoration Limited, stretching back to early 2011, and will once again apply our collaborative approach and technical expertise to maximise the success of this project."
Scotland's largest nuclear site, DSRL has agreed a number of large contracts for what is considered one of the most difficult nuclear site decommissioning projects.
Today's contract follows the Altran deal agreed in August to provide safety framework contract for the Dounreay site.
Graham Group has offices in Aberdeen, Edinburgh, Dumfries and Glasgow.
DSRL construction director David Hubbard said:"This contract represents an important step in the long-term management of the site's waste. It is just one of several contracts being awarded to ensure we continue to reduce hazards and make progress towards the site's interim end stage.
"The next few years will see us construct several new facilities to support the programme as well as starting to demolish a number of redundant structures."
Recommended for you

US firm Jacobs wins £11m deal for Dounreay