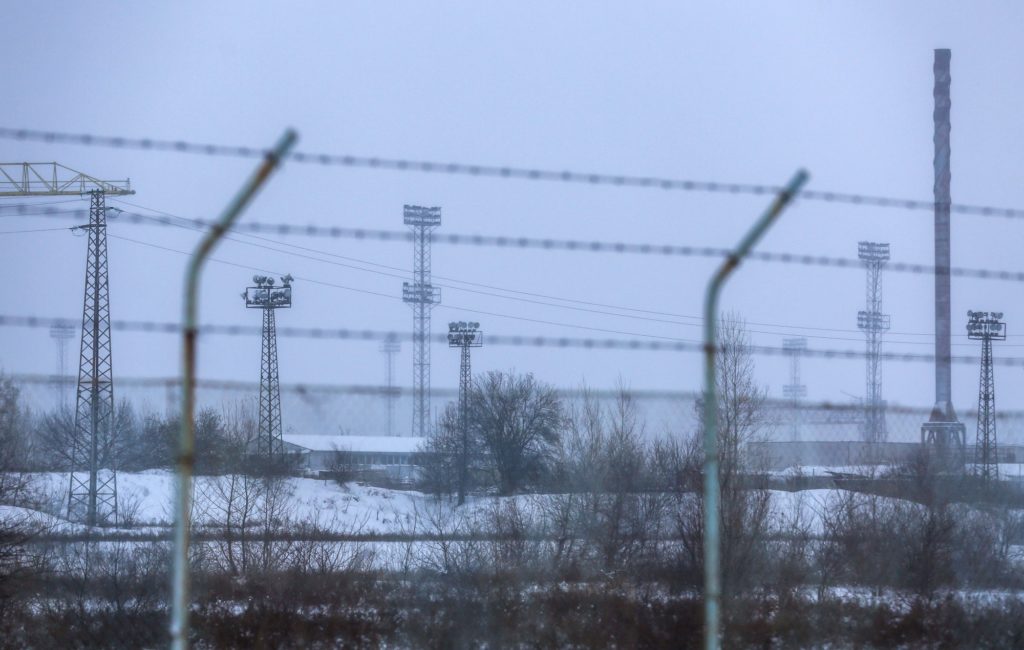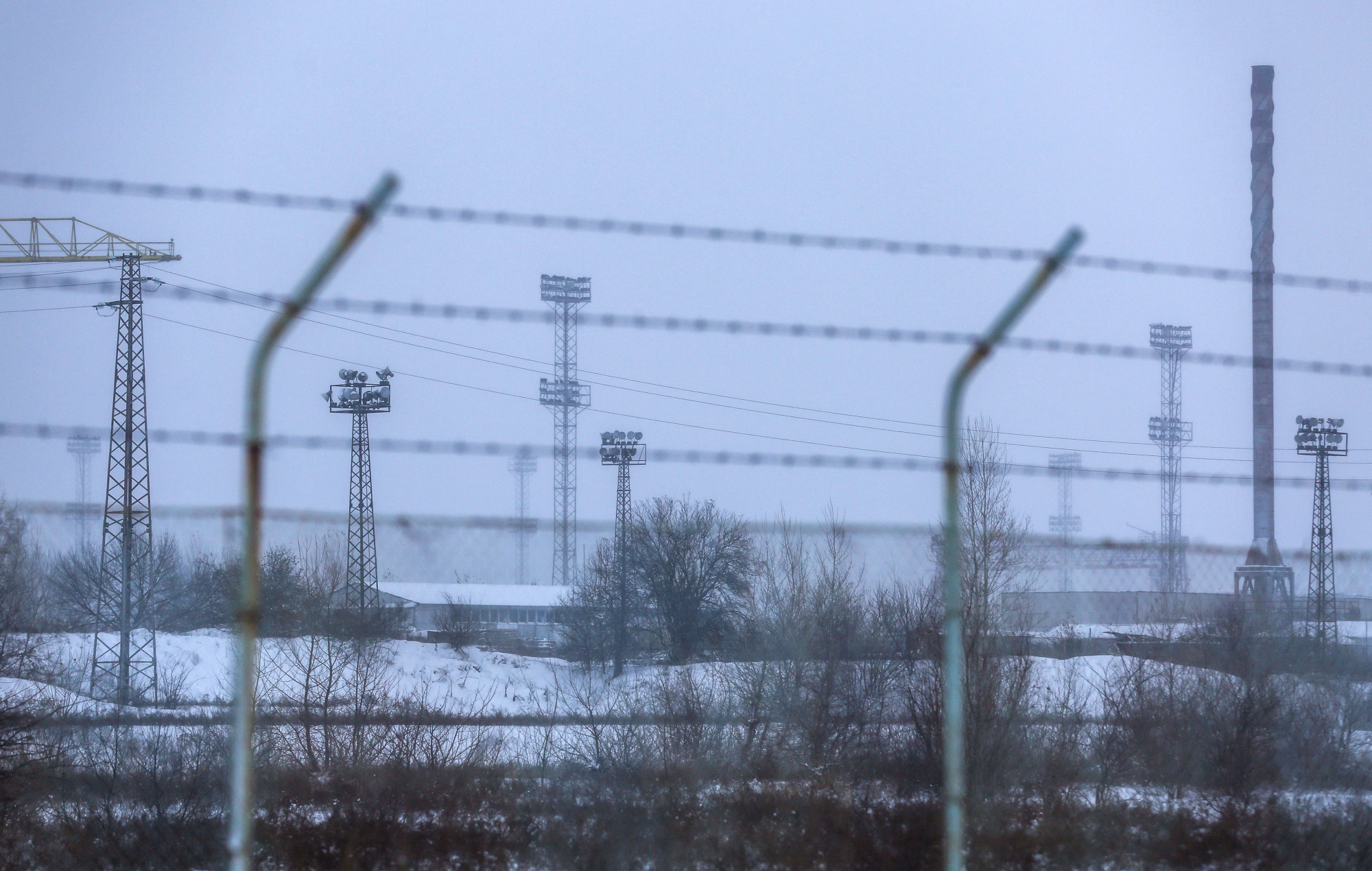 On the edge of a small Bulgarian town on the southern bank of the Danube River lies a relic from communism with eerie echoes of one of the Soviet era's most infamous places.
Empty apartment buildings squat on the snow like forgotten boxes. Windows are broken, facades are crumbling and weeds flourish where gardens were meant to blossom. It looks like the ghost town at the abandoned Chernobyl nuclear site 1,200 kilometers (750 miles) north.
Except the crucial difference is that the one at Belene in Bulgaria was never occupied, save for the occasional squatter. The buildings were erected in the 1980s by the government to house workers at a planned facility. But the project was scrapped, revived and scrapped again during the eastern bloc's transition from communism to capitalism.
Now, in the heart of the European Union's poorest corner, Bulgaria plans to get the nuclear plant off the ground for real. Facing a dilemma that's familiar across the continent, the government says the nation can't keep up with demand for electricity any other way.
It will solicit bids from investors early next year to build a 2,000 megawatt plant at a capped cost of 10 billion euros ($11.4 billion). The land, empty apartment blocks, already prepped foundations and two unused Russian-made reactors will be thrown in as incentives.
"This project has been standing as an unsolved issue in the Bulgarian electricity sector for a long time," Energy Minister Temenuzhka Petkova said at her office in Sofia. "But the situation now is much different."
Like with nuclear projects everywhere, there's opposition and—given Bulgaria's track record—plenty of skepticism as the government makes its case with promises that the effort won't break state coffers or saddle taxpayers with the bill.
It's a hard sell. Governments, builders and investors across Europe are shying away from the high cost of nuclear construction and turning toward renewable energy sources such as solar and wind. The consensus of local residents, industry analysts, economists and even some lawmakers is that it won't work. And if it does, it will be for the benefit of Russia trying to wield influence in Bulgaria.
"It's a complete mess," said Krassen Stanchev, head of the KC2 consultancy in Sofia, an associate professor at the Sofia University and a long-time critic of the process. "This project will never fly."
The Center for the Study of Democracy based in the Bulgarian capital reckons there's no need for new capacity for almost another three decades and the plant would generate losses of 4.5 billion euros by 2050.
"The main reason not to build this plant is that it will be extremely costly and it can't offer competitive prices," said Martin Vladimirov, an energy analyst at the center. "At some point it will turn into a stranded asset, it will turn into a zombie plant without any real role in the electricity system."
With the EU pushing for reductions in emissions by a total of 30 percent by 2030, Bulgaria says it needs a second nuclear plant more than ever. The aim is to cover expected increases in power consumption as the use of electric cars proliferates and economic growth spurs business. Belene would augment the output from the existing Kozloduy nuclear power plant.
Bulgaria fulfilled its 2020 renewables target years ago. About 19 percent of gross power consumption is produced by renewable sources compared with the EU average of about 17 percent. But it still burns coal in some of Europe's dirtiest facilities to generate 46 percent of power for the country. That share rises during winter.
Wind and solar power are not reliable sources for round-the-clock production, said Petkova. The government needs to ensure long-term electricity production and that can only be met with nuclear energy, she said.
"Renewables are a great opportunity, but they're not baseload capacity," she said. "They can't entirely guarantee our energy security as they vary depending on natural conditions."
Behind a kilometers-long barbed wire fence outside Belene, the proposed plant site boasts a handful of buildings and careworn warehouses. Inside them are grey wooden crates stuffed with equipment meant to secure the reactors to the foundations and connect them to the system. There is also a water treatment facility ready to go online, a spur of railway track and a concrete plant ready to pour.
The only sign of the foundations is a flat, sunken section of ground larger than a football field and surrounded by 15-story cranes that haven't been used since the 1990s.
The reactors, bought from Rosatom in the last attempt to get the project going, are each rated at 1,000 megawatts—about the same output as Chernobyl reactors. They sit in a field boxed up against the elements.
Though the Bulgarian government is sticking to its cost estimate, most analysts say cost overruns are typical in the industry. Because of that and the strict conditions that free Bulgaria from any financial responsibility, the number of prospective investors may be limited to Russian and Asian companies. China National Nuclear Corp. and Korea Hydro & Nuclear Power Co. have both expressed interest.
"The Bulgarian government doesn't want to provide those price guarantees and unfortunately you need that to underpin the nuclear development," said Elchin Mammadov, an energy analyst for Bloomberg Intelligence, who says he is bearish on new projects. "It's too risky and too expensive for a private company to fund it."
In Belene, a town of 7,266 people close to the border with Romania and the site of an ancient Roman fort, Mayor Milen Dulev is keen for the project. After the first plan was halted with the fall of communism in 1989, a second attempt in 2004 lead to a sharp increase in local real estate prices, he said.
Land prices subsequently fell by a third once plans were ditched again, but they've started creeping up as word spread of the latest endeavor. If it goes ahead, the town's economy will "drastically improve," Dulev said. About 2,000 workers would be needed to build the plant, while 800 would be employed long term in a region where average annual income is about $6,000.
At the town's Hotel Prestige, perched on the Danube shoreline, 34-year-old Malina Zdravkova has heard about the plant for as long as she has lived. With wages so low and expectations even lower, Zdravkova is considering moving away, even as talk heats up about the project. She holds a Master of Business Administration degree and is the hotel's receptionist and waitress.
"All they have ever done is talk, talk and talk about it, but they do nothing," said Zdravkova. "Everyone is disappointed."
Recommended for you
X

Concern Scottish ministers 'stepping away' from air transport pledge