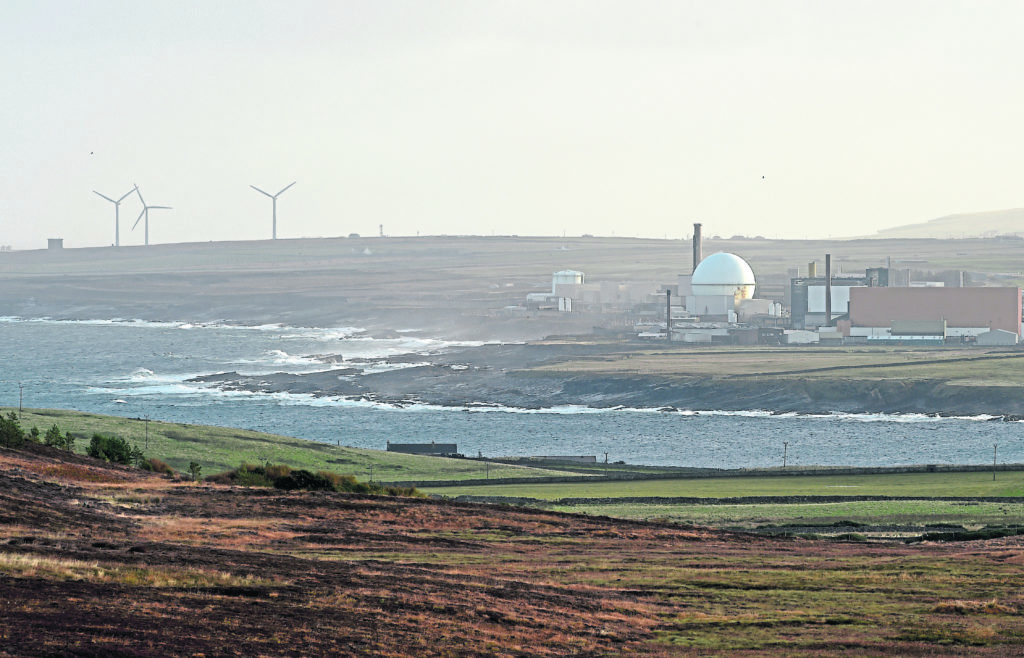 An investigation has been launched after a lightning strike knocked out power at the Dounreay nuclear plant and its back-up supplies also failed.
Safety fears were raised last night as details about the incident on June 17 emerged for the first time.
The Press and Journal has learned that disruption caused by a nearby lightning strike led to a "loss of grid" at the complex in Caithness – and that was followed by a "failure of back-up power supplies".
It meant that for about one hour there was no power for vital safety systems which monitor radiation and ventilation.
It was the second safety issue at the site in the space of 10 days, after radiological contamination was found on the hand and shoe of a worker at the plant near Thurso on June 7.
Work was temporarily halted at Dounreay after the discovery, although the levels of contamination detected were found to be "very low".
Following the lightning strike, which was not a "direct hit" on the facility but somewhere else on the local network, nuclear regulators said they believed "adequate contingency arrangements" were in place at the site and that it was "satisfied that these were implemented effectively".
But Scottish Greens MSP John Finnie said last night that such incidents could have serious consequences.
He said: "The weather in Scotland is increasingly disruptive to our infrastructure, as evidence of the climate emergency becomes more obvious.
"But when that infrastructure is the containment of deadly radioactive material, we need to take these incidents extremely seriously."
Last night a spokesman for the Office for Nuclear Regulation said it could not provide any comment as the investigation was ongoing.
A spokeswoman for site operators, Dounreay Site Restoration Limited, said: "During adverse weather in June, electricity supply issues in the area affected Dounreay and there was short loss of supply.
"The site's incident control centre was set up and there was no risk to people or the environment."
It is understood that once the DSRL investigation into the lightning strike has been completed, the ONR will review the evidence and then decide if follow-up action is required.
Recommended for you

Diamond Offshore drillship pictured riding the lightning