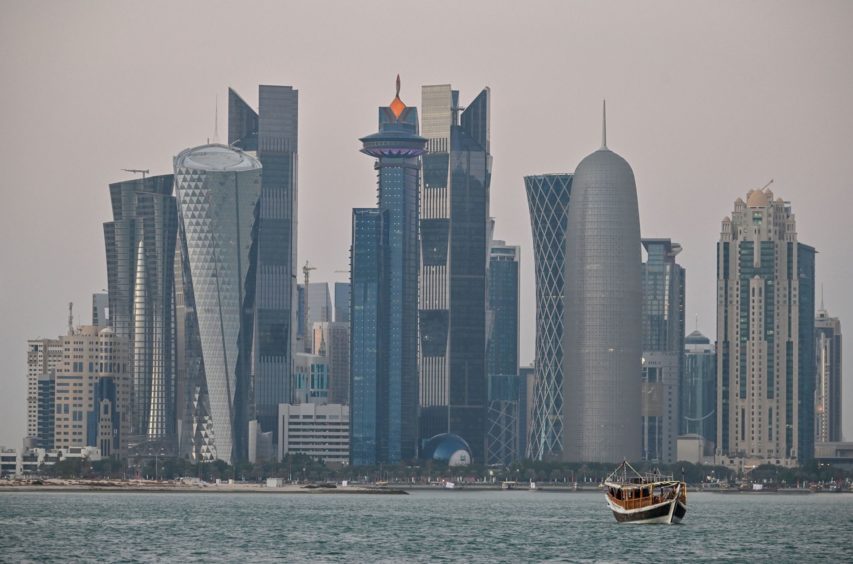 The Qatar Investment Authority (QIA) has reached a deal with Rolls-Royce to invest in new small-scale nuclear power.
QIA will invest £85 million in Rolls-Royce SMR, taking a 10% stake in the company. The Qatari company joins BNF Resources and Exelon Generation, in addition to Rolls-Royce Group.
"QIA is investing in the energy transition and funding the technologies that enable low carbon electricity generation," Mansoor bin Ebrahim Al-Mahmoud, CEO of QIA, said. "We will continue to seek out investments that align with our mandate to deliver long-term value for future generations through responsible sustainable investments."
Rolls-Royce SMR aims to build nuclear power stations one tenth of the size of conventional nuclear plants. These aims to generate electricity for 1 million homes.
The company submitted a 470 MW design to the UK's Generic Design Assessment (GDA) regulatory process in November.
Rolls-Royce Group CEO Warren East welcomed the QIA investment. "We have successfully raised the capital we need to establish Rolls-Royce SMR and it is encouraging to confirm that the business is now set up to succeed," he said.
The small modular reactor business has secured £490mn of funding, from commercial interests and UK Research and Innovation (UKRI) grants.
Energy security
Business and Energy Secretary Kwasi Kwarteng described the move as a "clear vote of confidence in the UK's global leadership in nuclear innovation and follows the £210mn of government investment in the development in Small Modular Reactors".
The UK is working on increased energy independence, Kwarteng said. This will come while providing "highly skilled jobs and bringing cheaper, cleaner electricity to people's homes".
Developing SMRs is a "core part" of the UK's 10 Point Plan, the statement continued. This plan, published in late 2020, set the goal of delivering the first SMRs in the early 2030s. The 10 Point Plan also set out £170mn of funding for advanced modular reactors (AMRs).
The investment comes as Foreign Secretary Liz Truss hosts a number of Middle Eastern diplomats. A statement today said Truss had convened a meeting of the Foreign Ministers of Saudi Arabia, Qatar, Oman, Bahrain and Kuwait, the UAE Ambassador and Permanent Representative to the United Nations and the GCC Secretary-General.
"It is a win-win for all parties," Truss said. The minister said she wanted "much deeper links in key areas like trade, investment, development and cybersecurity". The Middle East is "a part of the world that is important to Britain's long-term interests".
Updated at 10:35 am with Truss' discussions with Middle Eastern ministers.